The Boston Organics Community is made up of vegans, vegetarians, pescetarian, omnivores, paleos, carnivores and everything in between, but we all agree that it's important to fill our bodies with a balanced variety of fresh, high-quality organic food. That's why we're excited to continue to expand our add-on grocery selection, and in particular our Vegetarian and Non-Dairy section with plant-based proteins.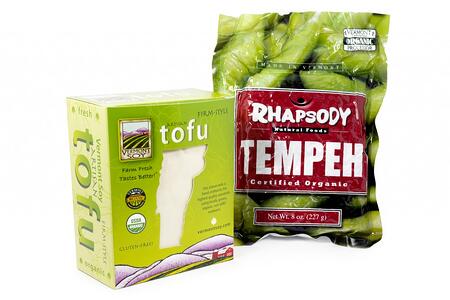 We spent a long time looking for the best organic tofu and tempeh to offer our customers and we finally settled on Vermont Soy's Artisan Tofu and Rhapsody Natural Food's Organic Tempeh. Here's a quick look at these two great vegetarian and vegan-friendly proteins.
Vermont Soy Organic Tofu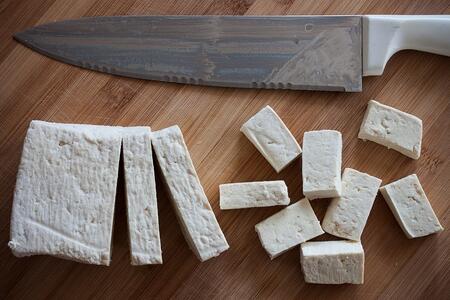 Vermont Soy's tofu is made entirely with locally-grown soybeans and made fresh without any preservatives. All of the soybeans are USDA certified organic, which means they're grown without synthetic pesticides and non-GMO.
This tofu is better than the stuff you'll find on most supermarket shelves because it's handcrafted by Vermont Soy and freshly made for the Boston Organics Community. Their firm tofu is actually firm, making it ideal for sautéing and baking.
Rhapsody Natural Foods Organic Tempeh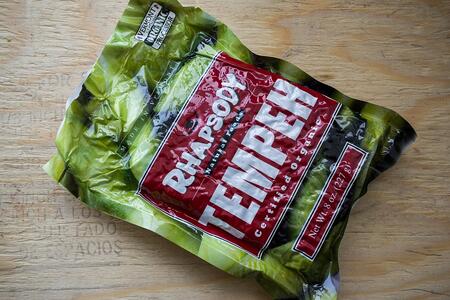 Rhapsody is a small, family-run producer of natural foods. They're passionate about supporting a sustainable local food system and purchase all of their soybeans from regional farms. We're excited to carry their original organic tempeh, a tasty, versatile base for many vegetarian dishes.
Vegetarian Recipes
Time to get cooking! Here are a few of our favorite recipes to try with these two great new products: