With unemployment at an all time low and the demands of work increasing, companies are continuously looking for services and products to improve office culture, and keep employees healthy, energized and engaged. This has led to some pretty exciting new ideas, as well as ways of rethinking existing employee benefits. There's more to employee benefits than ping pong tables or beer in the break room (although there's nothing wrong with those).
We're headed to the PERKS Convention on May 2. This is a unique event for anyone that is responsible for managing employee benefits (i.e., HR, Facilities, Office Admins). PERKS showcases all kinds of products, services and amenities for employees. If you're able to join us at PERKS, we'd love to see you (visit us at booth 158). But if you can't make it, these are a few companies offering some cool office perks.
What They Do: Bevi is an all-in-one hydration solution. Providing customizable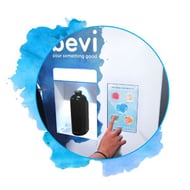 pours of still, sparkling, and flavored water that will never run out. On a mission to replace mass-produced bottled beverages with custom drinks mixed at the point of use. From proactive monitoring software and intuitive touchscreen UX, Bevi is changing the way the world thinks about personalized beverages using user-centered design.
Why We Dig 'Em: The service eliminates waste from water and other beverage bottles, and the touch screen display gives the sleek machines a space-age flair. There's no need to worry about dehydration with a never-ending supply of delicious flavored water at the touch of a button. Plus, we love the bubbles.
What They Do: Donii is a workplace amenity for socially conscious companies. Employees donate their unneeded items to people in need, right from the workplace. Donii combines employee engagement and community impact, and delivers it to businesses using a sleek app and on-demand pickup/delivery service.
Why We Dig 'Em: Donii provides a convenient service for you to ensure your clothing donation ends up with someone in need in your local community. We think it's pretty cool that Donii is making it easier for you to support others in your community!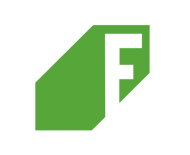 What They Do: Freight Farms will bring a hydroponic container farm to a site of your choice, operate it from top to bottom, and deliver all the food directly to you on a weekly basis. They specialize in lettuces, leafy greens, and herbs.
Why We Dig 'Em: All Freight Farm's greens are grown in the hydroponic container that is food-safe space without any pesticides, herbicides, or other additives. These containers can be delivered to your office's parking lot – talk about cutting down on transportation costs!


What They Do: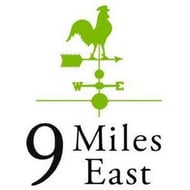 9 Miles East Farm is located in NY, (unsurprisingly) 9 miles east of Saratoga Springs. They deliver farm-made meals and their own freshly harvested vegetables to workplaces and directly to subscribers. Everything they do is firmly grounded in the mission of bringing good, healthy food to busy people.
Why We Dig 'Em: 9 Miles East Farm grows vegetables on an 11-acre farm and prepares weekly meals in a commercial kitchen. They are making it easier for busy people in Boston to enjoy local food.
And last but not least...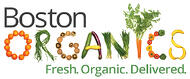 What We Do: After all that play, exercise and healthy activity, employees are sure to need a snack. For many local companies, Boston Organics is an important part of their corporate wellness programs, offering organic fruit delivery to office break rooms and kitchens. Supplement your weekly or biweekly delivery with organic coffee, tea, nuts and snacks to help keep employees focused throughout the day.
Why Boston Organics: We're committed to delivering the highest quality food to our customers and making organic produce as accessible as possible. We're looking out for our customers' health and the health of the planet through our B-corp certified business practices.