Ben James and Andy Loughney first met while playing music together at an improvisational jam session in Brattleboro, Vermont. This chance encounter, fueled by sounds and exploration, has been recognized as the genesis of Bravo Botanicals, their company that is dedicated to bringing premium and affordable Certified Organic Cannabidiol (CBD) products to the marketplace.
"Our approach has been to let the cannabis plant be our guiding force, much like those moments where the music leads the players," explains Andy. "It's such a tremendous plant that has so much to offer. We maintain a perspective of service to the hemp and know that conscious cultivation will inform our roles as farmers and producers and small business owners."
Healthy soil, robust hemp plants
As the main farmer for Bravo Botanicals, Andy (in photo left, pictured left) brings a background in permaculture and regenerative agriculture to the cultivation of Bravo's hemp crop. "It was important to me to be able to integrate some of the philosophies and strategies that I've picked up over the years," he shares. One of these approaches is to leave the soil structure intact by neither plowing nor tilling. "The Earth's soil has the ability to capture tremendous amounts of carbon from the atmosphere if left mostly undisturbed. The hemp plant in particular is a great vehicle for this because of its rapid and impressive growth over the course of one outdoor growing season. The fact that it can do this and provide numerous other yields - like CBD - is a testament to its power and vigor," he remarks. Some other holistic agricultural strategies that Bravo employs include the use of soil blocks (pictured below) for starting seedlings without plastic containers, companion plantings to increase field biodiversity, and biological compost teas to inoculate the soil with more beneficial microorganisms.
Ben (in photo above, pictured right) brings a business acumen to Bravo Botanicals from a previous role as Vice President for Interworld Music, an industry leader in instructional music videos and publications. From the start, he steered Bravo towards an intersection of quality and affordability. "We knew it was important for people of all income levels to have access to this wonderful oil and so we've worked diligently to have a lean operation without sacrificing high standards," he explains. "We want to make sure that people know what they are getting and so we post all of our lab results on our website and are transparent about our processes." Ben believes that this will build confidence in an industry that is new and sometimes confusing, allowing Bravo to be a trusted source for high quality CBD products.
| | |
| --- | --- |
| Soil blocks are used for starting seedlings without plastic containers. | Bravo grows their hemp plants in VT using no-till farming practices. |
CO2 extraction methods ensure a clean and pure Full Spectrum alcohol-free oil
As a small start-up in a fledgling CBD industry, Bravo Botanicals has had to learn quickly about the many different elements involved in running a cannabis-related business. Bravo was fortunate to connect with Kria Botanicals of Burlington, VT early in their establishment as a premier hemp extraction company. Through this relationship, Andy and Ben have gained a lot of knowledge about processing technologies and how vastly different they can be. "Our partners at Kria perform a sub-critical CO2 extraction," says Ben, describing how the pressure of the CO2 is altered so that it performs like a solvent that can be evaporated completely at the end. "This method is rare in the industry and means that our plant material never touches ethanol or alcohol and is free of chlorophyll and any residual plant waxes. The result is a full-spectrum, natural-flavored, super clean and pure oil that allows for complete expression of the hemp plant."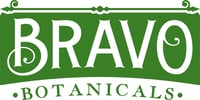 From there, Andy and Ben bring the oil back to their office and production space in Guilford, VT, where they transfer the oil into smaller bottles for retail sales and also craft a few simple products with only a few ingredients. "There's a quote attributed to Einstein that we love and often look to for guidance - 'Everything should be made as simple as possible, but not simpler.' So, we let the plant do what it does best and we just add a few things to support some different avenues of getting CBD into the users' body," Andy discloses.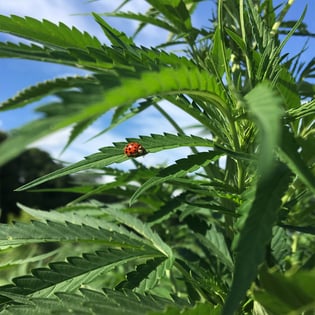 The end result is a line of straightforward products, though Andy reveals a slightly different perspective. "I like to say that our CBD offerings are more of a 'service' and less a 'product,' which feels more concrete and final. There is an interaction between the user and the plants each time our CBD is absorbed into the body. When you take CBD, you are plugging those molecules into your own endocannabinoid system, where receptors are eagerly waiting to receive them," he points out. "Once in your body, the CBD responds to whatever might be going on in your nervous or immune system and is able to adapt and provide instructions to your other neurotransmitters. There is a strong indication that humans evolved with the cannabis plant. CBD provides an opportunity to reimagine that relationship without the psychoactivity of THC."
"For me personally," Andy continues, "CBD has become a keystone of my approach to wellness and has given me a different perspective on other aspects of my health. I've made some dietary changes and have stopped using alcohol as a result of some of the insights gained from my experience with CBD and hemp." While he is quick to point out that CBD is not a cure-all, he does say, "I think there is value in this for just about everyone as a general wellness and nervous system support."
Getting started with CBD oil
So, how do you get started with CBD? Ben suggests,"Eight drops of Bravo oil under the tongue provides a dose of about 10 mg of CBD, which we find to be a good starting point. From there, it's easy to increase or decrease by a few drops at a time to find your most effective dose." Most people like the natural flavor, but you can always add it to some honey or syrup or stevia to suit your tastes. Ben continues, "We use MCT as our carrier oil, which is odorless and tasteless and has numerous health benefits on its own. This also means that it pairs nicely with just about anything."
"I mainly like to take it before bed as a sleep aid," adds Andy, "but I'll also put it in my morning coffee - blended with butter and additional MCT oil - on days when I know there's going to be a high social demand. It works great for both of those situations."
Boston Organics is excited to carry Bravo Botanicals' CBD oil. Great quality plants start with healthy soil. Through Bravo's no-till farming practices their soil is high in nutrients and serves as the foundation of healthy, robust plants. Through CO2 extraction they're able to utilize the hemp plants to the fullest extent and produce premium quality CBD oil.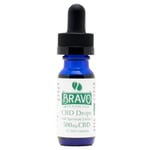 This product has not been evaluated by the FDA. It is not intended to treat, cure, diagnose or prevent any disease. Not for use during pregnancy or lactation. Consult your physician if you have a medical condition or take prescription drugs. Keep out of reach of children.
---
If you're interested in CBD oil, check out our CBD Category in the Grocery Add ons. Comment below to share your experience and thoughts on this product.