A weekly update from Boston Organics.
This is the best time to be part of the Boston Organics Community. In addition to fee-free home and office delivery and dozens of new add-ons, the local season is in full swing, which means your kitchens will soon be overflowing with some of the freshest organic fruits and vegetables in New England.
If you're as excited as we are about the local season, we invite you to share your joy with your friends and family. Look up your Personal Referral Code and spread it around like a spoonful of Strawberry-Rhubarb Preserves. When your friend signs up for his/her first box, you'll both receive 10% off your next deliveries!
Spring Harvest and Recipe Ideas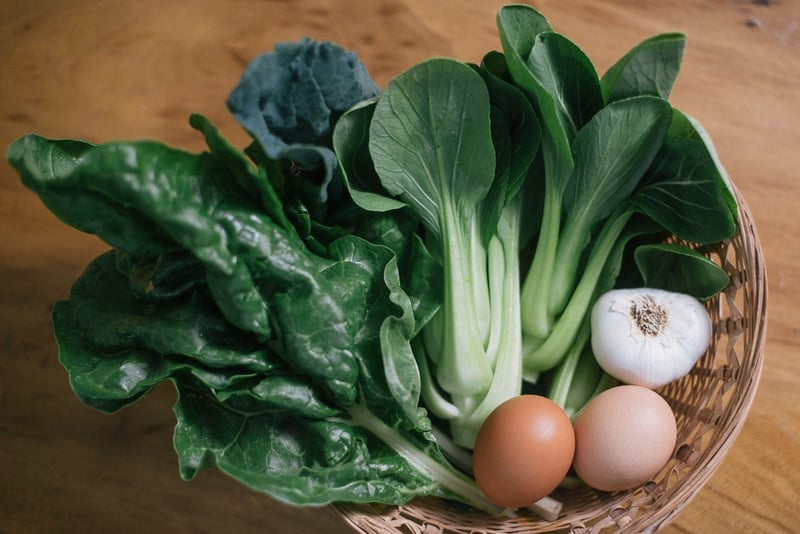 Atlas Farm has a whole bunch of fresh greens for the Boston Organics Community this week. Depending on your box type, you might get lettuce, spinach, kale, chard or even baby bok choy.
If you find yourself with a big head of romaine lettuce, you'll want to give our new Italian hemp salad dressing a try, but if there's something heartier waiting in your box you should check out this recipe for Steamed Eggs on a Bed of Greens. Not only is it a simple and quick way to prepare leafy greens, it's also a very filling meal that can be made with certified organic eggs and pasta if you order them now.
Organic rhubarb is available again this week from Chamutka Farm in Whately, MA. We've enjoyed experimenting with a few new rhubarb recipes already this spring, including one for Lemon Buttermilk Rhubarb Bundt Cake. This cake is a little denser than most Bundt cakes, but it has the perfect balance of sweet and tart.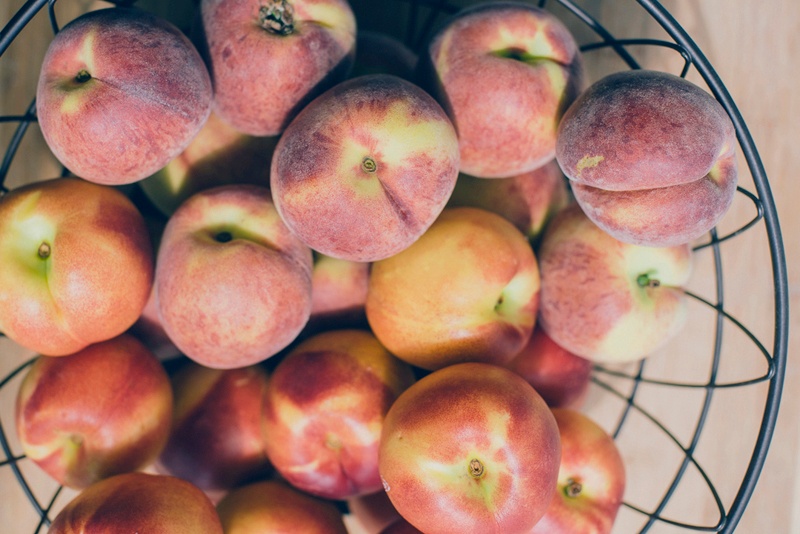 Speaking of sweet, our boxes are full of tasty stone fruit this week—a good sign that summer is on its way. Whether you're getting peaches, nectarines, plums or pluots, you're going to want to take good care of them so that you can enjoy the fruit at their peak ripeness.
Allow peaches and nectarines to ripen on your kitchen counter with their stem-end down. You can speed up the ripening process by placing them in an enclosed paper bag.
Once ripe, transfer your stone fruit into a dry plastic bag and store in the refrigerator for no more than five days. Always allow stone fruit to return to room temperature before you eat them so you can enjoy the full flavor of these spring beauties.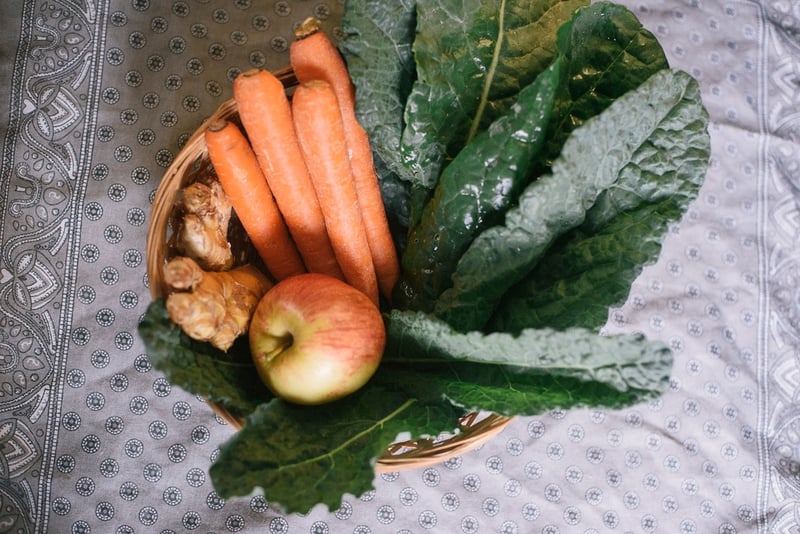 If you're a true fruit fiend, you'll be excited to hear about our new Juicing & Smoothie Kit.
Developed in collaboration with local juicing experts at froots, these kits contain the basic ingredients to make a delicious homemade juice or smoothie. We suggest putting this meal kit on subscription so you always have the staples on hand, and then you can add whichever seasonal fruits and vegetables you choose from your weekly box.
Don't have enough time to make your own smoothies and juices? Give Jubali Smoothies a try! They're great for active professionals and busy families on the go.
Our favorite is probably the Carrot Cake smoothie, but those with a strong sweet tooth might fancy the Cocoa Bliss. Made locally with all organic, raw fruits and nuts, you can save money by ordering a combination pack of all six flavors.
Enjoy your box and have a delicious week!