A weekly update from Boston Organics.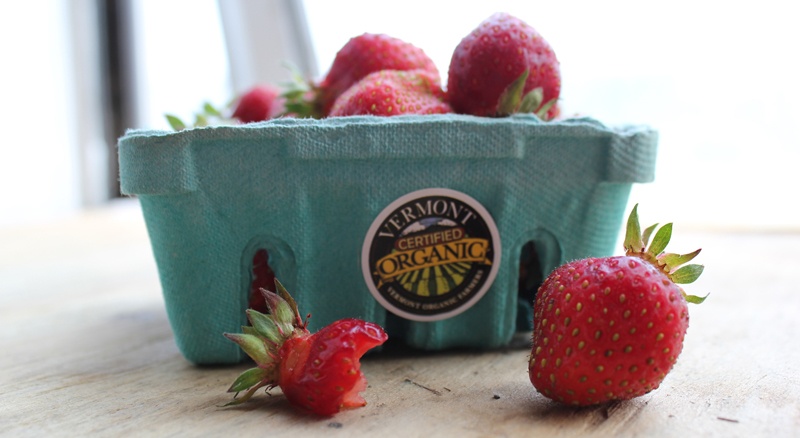 Summer is so close you can literally taste it.
Summer doesn't officially start until next week and Boston public schools are still holding classes (thanks a lot Snowpocalypse), but our fruits and vegetables don't seem to care. The peaches, nectarines and plums are ripening rapidly and the scallions, chives, kale and zucchini are ready for harvest.
Best of all, the inaugural batch of locally-grown strawberries are on their way down from Read Miller's farm in southern Vermont. We snuck a taste of these juicy strawberries last week and can already tell that they are going to be phenomenal. Because they're the first of the season, these strawberries are a little smaller than the berries you'll find at your nearby supermarket chain, but what they lack in size they more than make up for in flavor!
If you're craving even more strawberries, you can order certified organic strawberries from California as a grocery add-on. Don't forget to get some locally grown organic rhubarb to go with it.
What to Cook This Week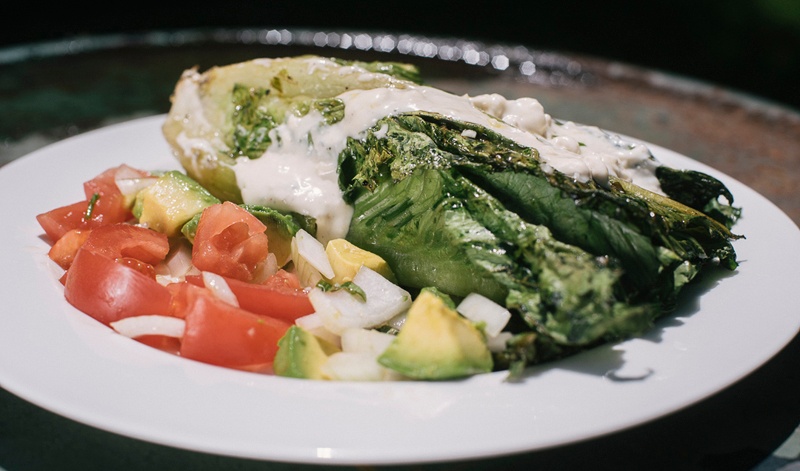 As summer approaches, the temperatures are starting to rise and the idea of making a heartwarming soup or a housewarming roast seems less appealing than a low-grade fever. Fortunately, we have a bunch of great recipes that will fill your belly without breaking a sweat.
Take the heat outside with a Simple Grilled Romaine Salad. This recipe works particularly well with a large heart of organic romaine lettuce from Atlas Farm, but you could also try it with their fresh kale, which you will have plenty of this week. The All Vegetable Boxes include the required tomatoes from Long Wind Farm and an organic sweet onion, but you'll want to load up on avocados and apple cider vinegar if you don't have some already.
If it gets too hot to turn on the grill, you might consider making a Marinated Zucchini Salad. The fresh-cut chives from Happy Valley Organics will go super well with the thinly sliced zucchini from Atlas Farm.
Go Bananas For Frozen Bananas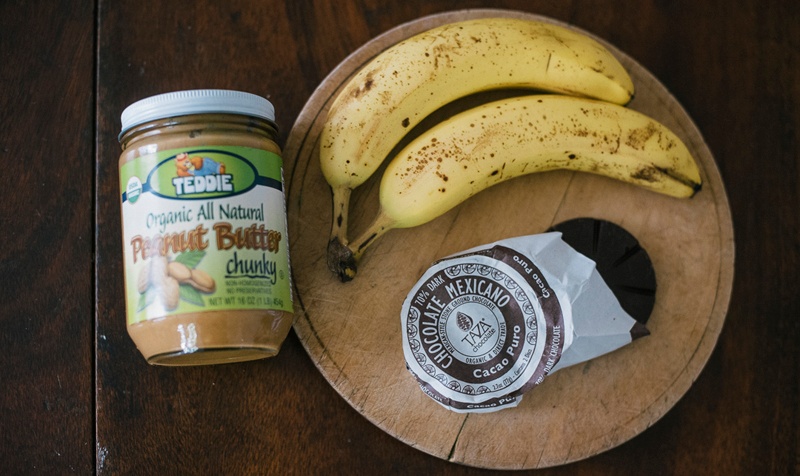 Any time we have a few overripe bananas—and we've already stuffed ourselves with banana bread —we'll peel them and toss them into the freezer. As long as they're placed in a sealed Ziploc bag, they'll last for up to a month, but they rarely last that long in the summer because there are so many great uses for frozen bananas!
For example, there's this decadent Peanut Butter and Banana Ice Cream. It's a fast, healthy treat with no dairy or added sugar. If you don't have any bananas in your freezer right now, you'll definitely want to bookmark this recipe for later.
Frozen bananas are also a superb addition for smoothies. Use a frozen banana in place of ice and you'll find it makes a much richer and creamier beverage.
Smoothie drinkers and avid juicers should try out our new Juicing & Smoothie Kit, which keeps your kitchen stocked with essential smoothie making ingredients all year long. There's no banana included, but with the amount of bananas you'll go through after trying that Peanut Butter and Banana Ice Cream, you're probably better off ordering them by the pound.
Enjoy your box and have a delicious week!