A weekly update from Boston Organics.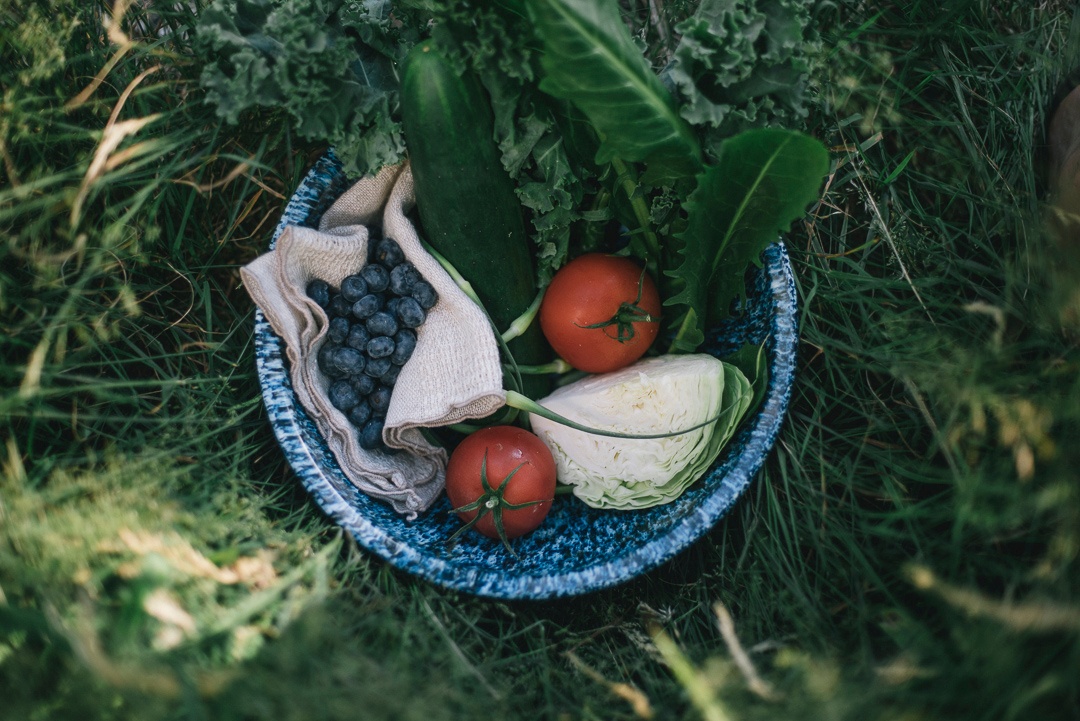 How are you celebrating Independence Day? Whether you're having a picnic on the Esplanade or grilling in your backyard, we have the fresh ingredients you need to create a delicious (and healthy) meal for friends and family.
This recipe for Grilled Salmon Wrapped in Collards with Tomato-Mint Salsa is sure to impress any crowd. All of the fresh ingredients are available in this week's boxes or as seasonal add-ons: the collard greens are the first to be harvested from Atlas Farm this summer and the fresh-cut mint comes to us from Doug Coldwell at Happy Valley Organics.
The All-Vegetable Boxes feature both organic tomatoes from Long Wind Farm and pickling cucumbers from Atlas Farm, but you'll want to also order lemons, garlic and Wallaby Organic Greek Yogurt from our add-on section before your fire up the grill so you can top off your fish with a creamy tzatziki sauce.
Red, White And Bruschetta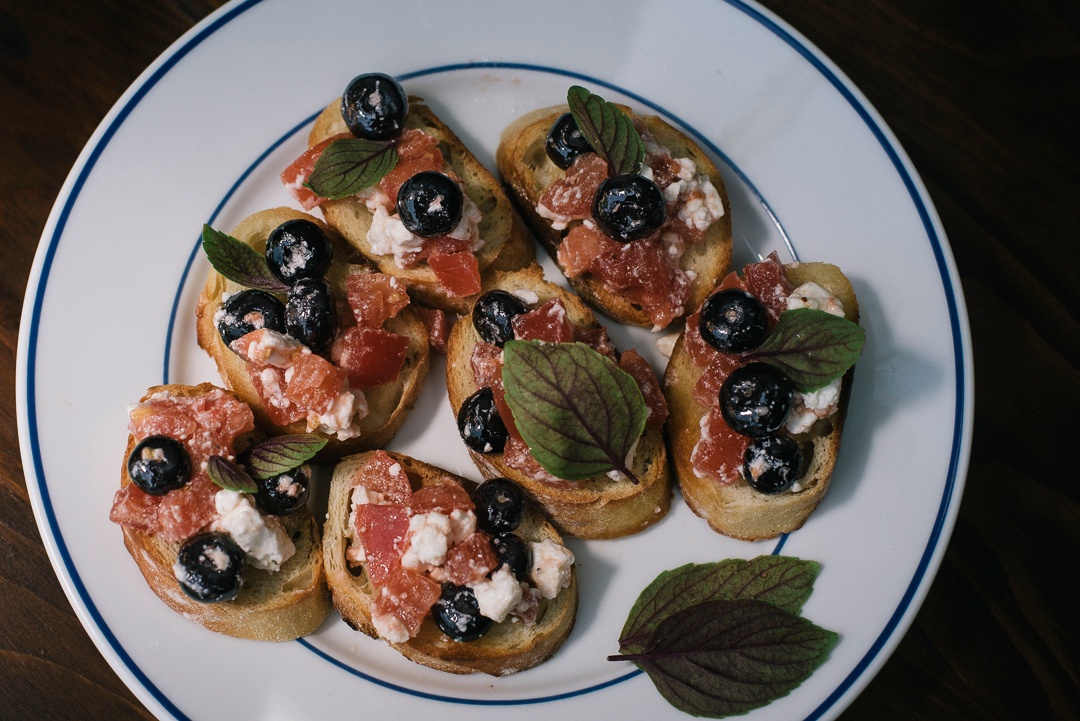 The All-Fruit and 2/3-Fruit Boxes all contain plump little blueberries from an organic farm in New Jersey, and we've got a delicious new recipe for you to use them in this Fourth of July. The slightly tart sweetness of the blueberries goes surprisingly well in this otherwise savory bruschetta recipe.
Though we love rubbing raw garlic on freshly toasted bread, this bruschetta mix can also serve as the heart of a wonderful summer salad, so those on a low carb or gluten free diet can also enjoy this recipe on a bed of organic arugula or red leaf lettuce from Atlas Farm. Either way, organic blueberries are available as an add-on item, so you can try this recipe as a main course or order extra blueberries to snack on throughout the week.
Summer Specials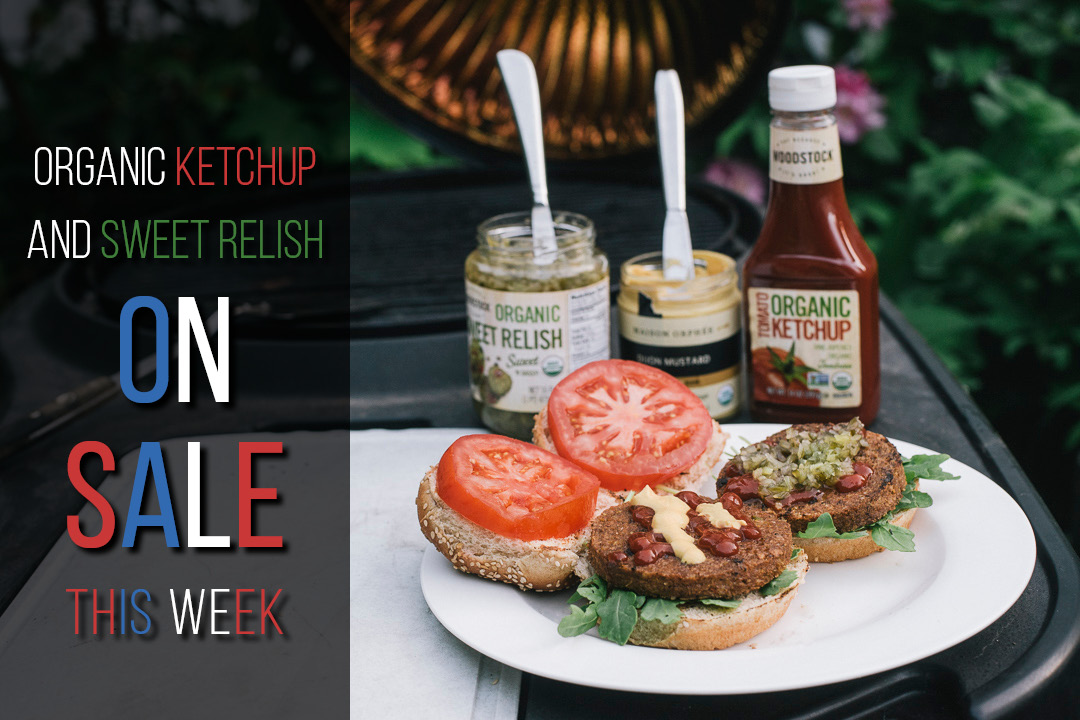 Our new Woodstock Organic Tomato Ketchup and Sweet Relish are both on sale this week, so you can stock up for the holiday weekend and the rest of your summer barbeques. We also offer a super tasty, organic Dijon mustard made by Maison Orphee in Quebec. You can certainly use this mustard on your hotdogs and hamburgers, but its inimitable sharpness is splendid in salad dressings.
Speaking of salads, this week's boxes are full of amazing locally-grown greens. In addition to the previously mentioned collards from Atlas Farm, we also have red leaf lettuce, bok choy, and escarole. Garlic scapes are making their first big appearance in this week's boxes. Scapes are the long, green stems that grow out of the top of hardneck garlic bulbs. They're a tender treat that is only available from local farms this time of the year.
We have an excellent recipe for Garlic Scape and Zucchini Pizza on featured on our website this week, but you'll find many more ideas in our new blog post, "Why You Need to Try Garlic Scapes Right Now."
Enjoy your box and have a delicious week!
---
The Boston Organics Crew will be starting our Independence Day celebrations on July 3rd, so our normal delivery schedule has been slightly adjusted. You should have received an email notification if your delivery day is changing, but a summary is posted below:
Somerville (02143, 02144, 02145) and Medford (02155, 02156) customers will receive their deliveries on Wednesday, July 1st
All other Friday customers will receive their deliveries on Thursday, July 2nd
Wednesday customers in Boston (02108, 02114, 02113) will receive their deliveries on Tuesday, June 30th
If you need to skip your delivery due to the holiday, please let us know ASAP and have a happy Fourth of July!