A weekly update from Boston Organics.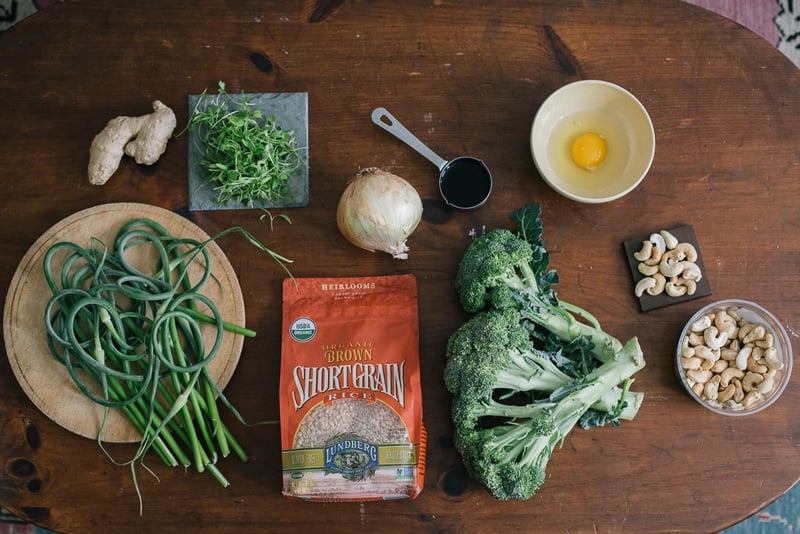 There's no better time to get fresh produce in Boston than during the summer and there's no easier way to get fruits and vegetables directly from organic farms than to have your groceries delivered by Boston Organics.
This week, our boxes are filled with loads of healthy green veggies, and we have an excellent collection of recipe suggestions to keep even the most inexperienced cooks from feeling overwhelmed.
Green Veggies You Don't Want to Miss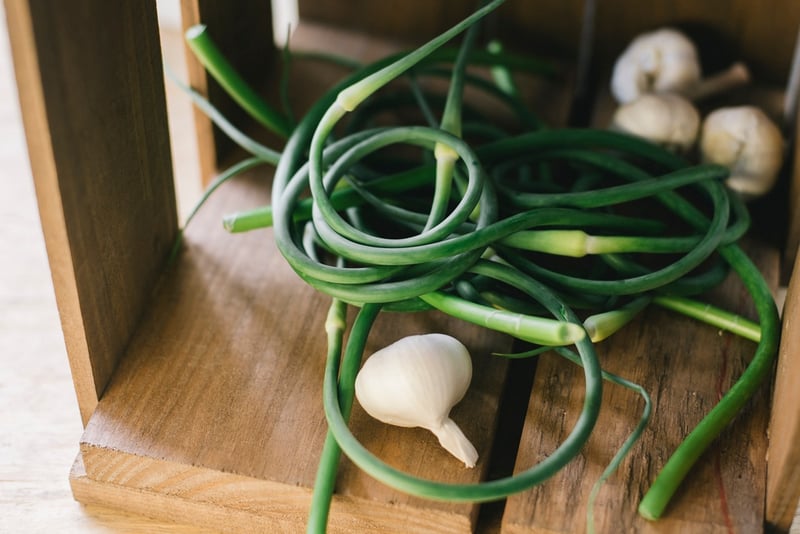 If you find a bag of skinny, long stems with curlicue ends in your box this week, you hit the jackpot. Our friends at Witchcat Farm in northern Vermont are harvesting some "green gold" this afternoon and are planning to leave at 1 AM tonight to bring their delicious scapes to our warehouse in time for tomorrow's organic grocery deliveries. That means you'll get to taste some of the freshest certified organic garlic scapes in New England. Not sure why this is such a big deal? Find out Why You Need to Try Garlic Scapes Right Now.
Atlas Farm has some equally exciting veggies for the Boston Organics Community, including organic bok choy, spring onions and fennel. The Half-Fruit/Half-Vegetable Boxes and the Dogma Box have a mix of summer squash from Atlas Farm, but the cool, wet weather kept Gideon and his crew from harvesting enough to include in the rest of the boxes.
Fortunately, the rain helped Atlas Farm's kale and collard greens grow to full size, so the All Vegetable Boxes and the 2/3 Fruit Boxes will get a mix of those leafy greens. Atlas Farm also has a small harvest of organic dandelion greens this week, and we know just what you should make with it.
This Dijon Mustard Vinaigrette has a bright and tangy flavor that contrasts beautifully with the earthiness in dandelion greens. The trick is to sauté the dandelion greens for about 5-8 minutes, hitting that sweet spot between the bitterness of raw dandelion and the dull flavor of overcooked greens.
If you have trouble keeping track of all of these leafy greens, you're not alone. That's why we created this helpful infographic with storage tips, nutrition information and inspiring recipes for our most common leafy greens.
Eat 'Em Raw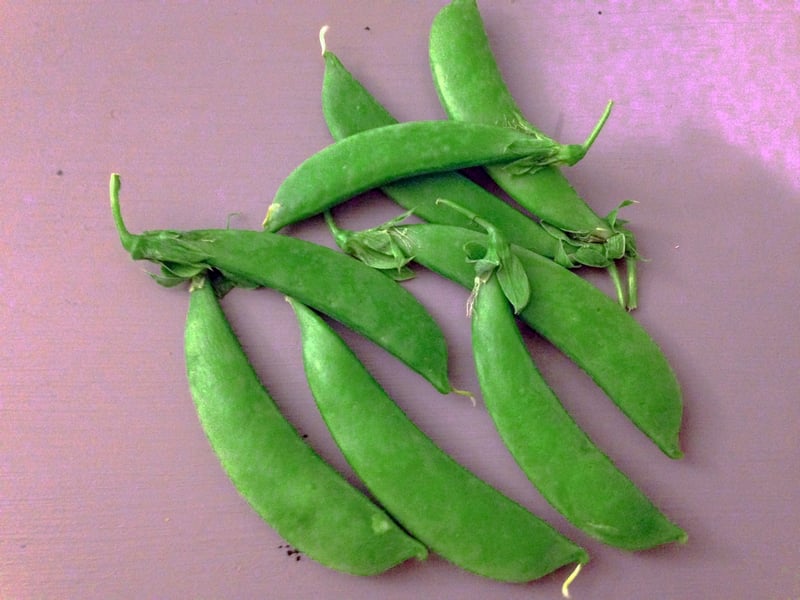 Chamutka Farm is sending us their first harvest of organic snap peas this week. The Boston Organics Community fell in love with Chamutka Farm's rhubarb earlier this spring, and we're sure that these peas will be just as delicious.
You can add snap peas to a salad or stir-fry, but you don't really need a recipe for these guys because they're so much fun to eat raw. It's a good thing too, because one cup of raw snap peas contains a healthy dose of vitamin A and vitamin C, plus a small boost of iron.
Happy Valley Organics continues their summer rotation of fresh-cut herbs this week with organic sage, which is great because The Summer Sage just might be our favorite seasonal cocktail right now. Simply slice up a ripe, organic plum and muddle it with the sage from Happy Valley. A splash of lemon juice and two fingers of rye whiskey round out the basic ingredients for this drink, but those with a sweet tooth can add a little bit of simple syrup too.
Simple Eats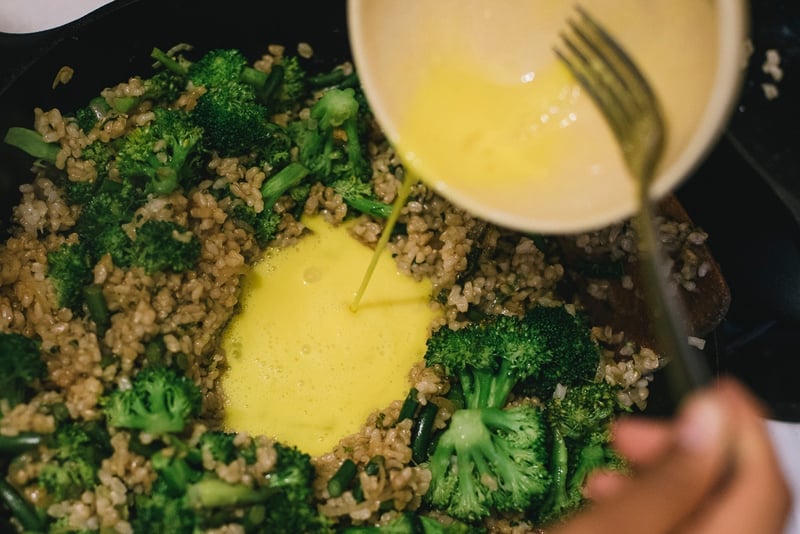 Even though this week's boxes are filled with some pretty fancy, gourmet ingredients, sometimes it's better to use these really fresh vegetables to cook something simple.
One of our favorite ways to cook our organic veggies is in a stir-fry. As our recipe for Stir-Fried Broccoli, Garlic Scapes and Brown Rice shows, stir-fries are meant to be cooked quickly at a very high heat, so you want to make sure you have all of your ingredients chopped into the correct size before anything hits the pan.
Adding a scrambled egg towards the end of the processs helps your fried rice get that perfect texture and adds a little extra protein to the dish. Vegans can add some soft tofu in place of egg to achieve the same result.
Enjoy your box and have a delicious week!