A weekly update from Boston Organics.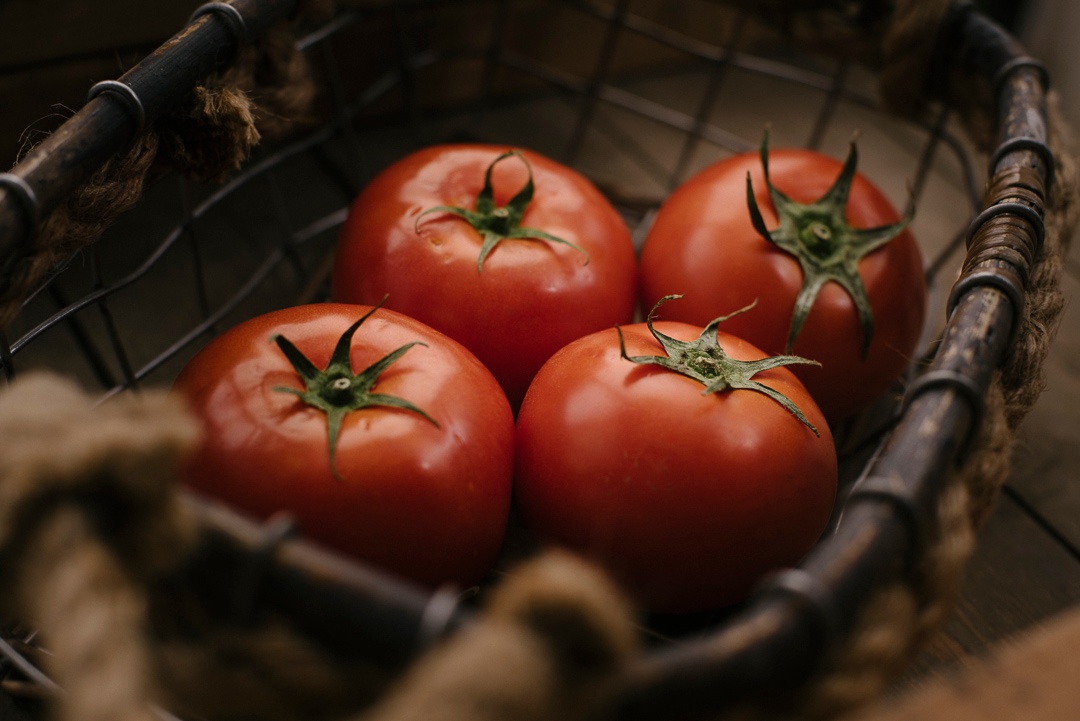 There's a little spring, no... summer, in our steps this morning after coming off a beautiful weekend. We're looking forward to delivering some of that sunshine to the Boston Organics Community this week in the form of bright and bountiful produce harvested by our farm partners.
Here are a few of our stand-out items this week:
Field Tomatoes: We love Long Wind Farm and their innovative use of alternative energy to grow delicious and sustainably sourced greenhouse tomatoes. But we have to admit we're pretty excited about the arrival of one of our favorite summer staples, the field-grown tomato. (Brought to us this week by Blue Ox Farm in Enfield, NH.) For many New Englanders, juicy, sun-kissed tomatoes are the gem of summer produce, and we know that we all put up with a lot from Mother Nature this year to finally be able to enjoy them!
If you can resist eating them right out of the box (yes, we definitely suggest washing all produce, even organic) with a sprinkle of salt and pepper, or as some old-fashioned New Englanders do—with a little mayo—then give this quick recipe for Open-Face Tomato Basil Sandwiches a try.
Blueberries: We've been offering blueberries for a few weeks now, but this week marks the transition to local blueberries from our go-to local apple grower and maple syrup supplier Read Miller of Dwight Miller and Son Orchard in East Dummerston, VT. These little berries are another cornerstone of the New England summer produce scene, and will be available in select boxes and as an add-on in one-pint containers.
The sweet-tart blueberry makes an awesome addition to salads, yogurt and cereal, but can also be the main attraction in cobblers, pies and muffins. (And really, what's more New England than baked beans and blueberry muffins on a hot summer night?!) Check out our Locavore Recipe of the Week, One-Bowl Blueberry Muffins.
Dandelion Greens: Many of the Boston Organics Community will find dandelion greens in their boxes this week, coming our way from our friends at Atlas Farm in South Deerfield, MA.
A somewhat polarizing summer veggie, some people are turned off by the dandelion's bitter flavor. We like to think that perhaps they just haven't tried them the right way yet. They are utterly delicious in this summery recipe for Grilled Peaches, Gorgonzola and Dandelion Greens.
Fun fact: The name comes from the French dent de lion, meaning "lion's tooth", which refers to the tooth-like shape of the leaves.
Seasonal Add-Ons Updates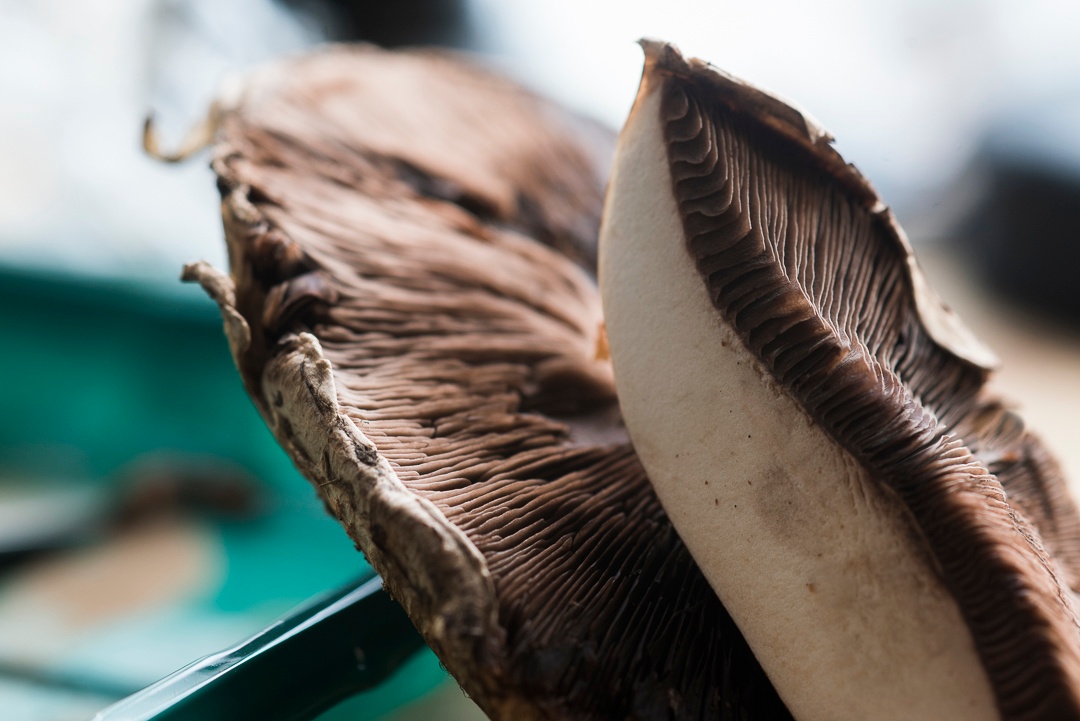 Organic Portabella Mushroom Caps: Fire up the grill for these "meaty" mushrooms, available in 6oz. (2-3 cap) packs.
Pickling Cucumbers: Order these tender cukes by the pound and whip up some delicious Small-Batch Refrigerator Pickles.
Potted Basil: While many boxes will include fresh-cut basil this week, we are offering potted basil for those eager to enjoy this veratile herb on demand.
What to Make This Week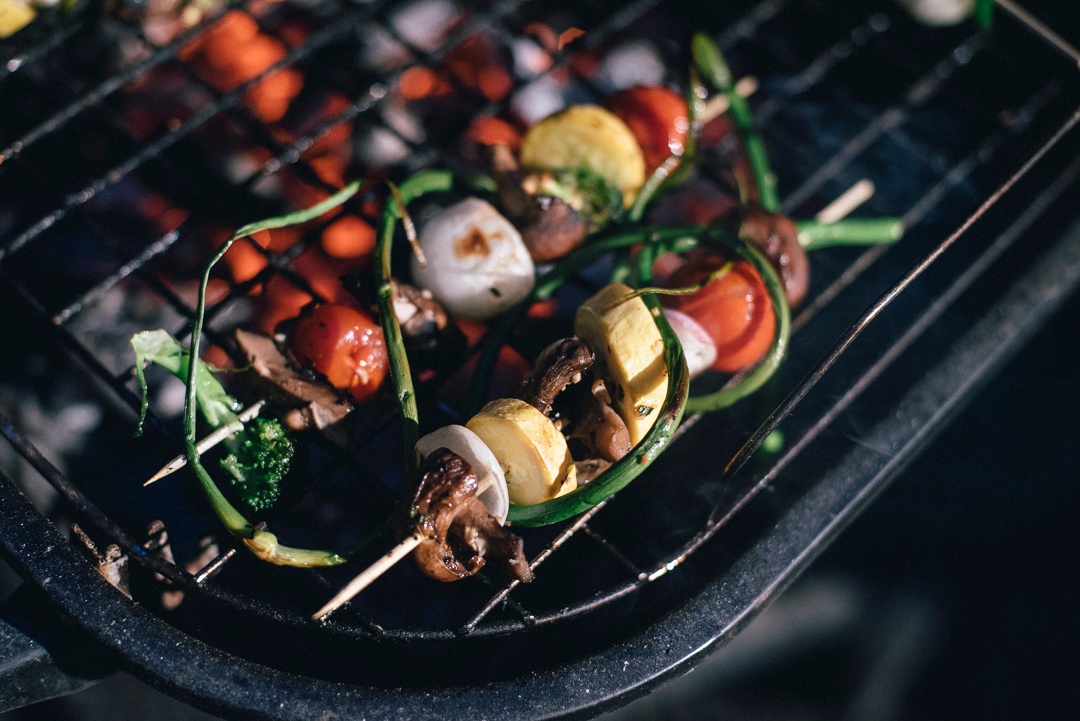 With the variety of fresh vegetables in boxes this week, not to mention the selection of add-on produce, the Boston Organics Community will have all the makings for some colorful Grilled Vegetable Kabobs. The beauty of this recipe is that you can really use whatever veggies you have on hand. We chose summer squash, broccoli, onion, carrots, portabellas, criminis, cherry tomatoes and garlic scapes. They key is making sure the veggies you choose will cook at roughly the same rate, and are cut to about the same size. You can even add in chicken, steak or shrimp for an omnivore meal.
Enjoy your box and have a delicious week!