A weekly update from Boston Organics.
The pinnacle of summer produce is ripening on the vine as we speak, and you'll soon find the finest organic tomatoes, peppers and berries arriving on your doorstep.
As you plan your summertime menus, we'll keep you up to date with the latest produce information and recipe ideas so you can relax and enjoy everything the season has to offer.
Tomatoes for Today and Tomorrow

Atlas Farm, our primary tomato grower during the summer, told us over the weekend that their heirloom tomatoes are still about a week away from harvest, but Blue Ox Farm in Enfield, NH has a whole bunch of ripe field tomatoes for the Boston Organics Community.
This week, Atlas does have a few bell peppers, carrots, cucumbers and summer squash that are looking about as tasty as can be. We suggest setting aside a pound or two of zucchini for this recipe that we first found on the New York Times website. With a few sprigs of fresh-cut mint coming from Happy Valley Organics this week, you're well on your way to creating a light, but flavorful, summer dish.
Corn Keeps Coming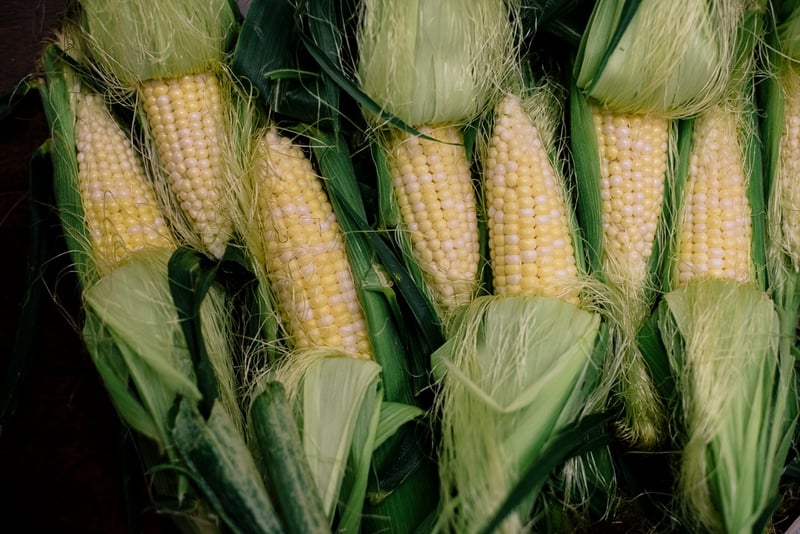 The sweet summer corn is coming in well on Joe Czajkowski's farm in Hadley, MA. Lakeside Organics is a third-generation farm in central Massachusetts that supplies the Boston Organics Community with a steady flow of corn in the summer and an almost endless run of squash in the winter. All of the corn we offer is certified organic, which means it is free of synthetic pesticides and GMOs. It comes to us straight from Joe's fields, and we feel like you can really taste the difference.
When we have an abundance of fresh corn, we like to make this Warm Corn Chowder Salad. The recipe calls for eight ears, which is more than you'll find in your box unless you order a few extra from the Add-on Produce section of our website. You can also cut the recipe in half if you're planning to serve a smaller crowd, but be warned that after they taste this smoky and sweet summer salad you'll have more than a few folks asking for a second helping.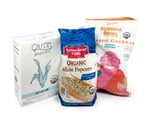 Still can't get enough corn? We offer three different kinds of popcorn to keep you satisfied. Pop your own kernels on the stovetop with Arrowhead Mills White Popcorn or buy a bag of Quinn Microwavable Popcorn with Sea Salt if you're looking to make an easy, but healthy snack.
Lesser Evil's Snacking Popcorn comes pre-popped, but be careful—half of the Boston Organics Crew is practically addicted to its cheesy cheddar flavor!
Four Favorite Fruits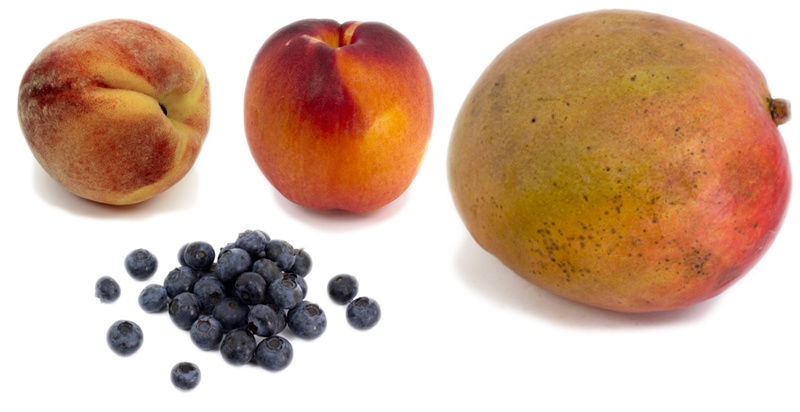 It's not summer without a few colorful organic fruits in your kitchen. Yellow peaches and nectarines continue their streak of peak flavor this week and those of you with a Half-Fruit-Half-Vegetable Box will get to enjoy a nice big Kent mango as well.
Did you know that two cups of sliced mango contains your daily dosage of vitamin C, half of your required vitamin A and more potassium than a banana? Learn more mesmerizing mango facts on our blog and find out how to tell when your Kent mango is ready to eat.
Blueberries round out the list of our four favorite fruits this week with full pints coming from Dwight Miller Orchards in southern Vermont. Read Miller (Dwight Miller's son) will soon have an update on his fall apple harvest, but for now we're hypnotized by his incredible local berries. Eat them out of hand or toss a few into a Mango Blueberry Smoothie.
Aww, Nuts!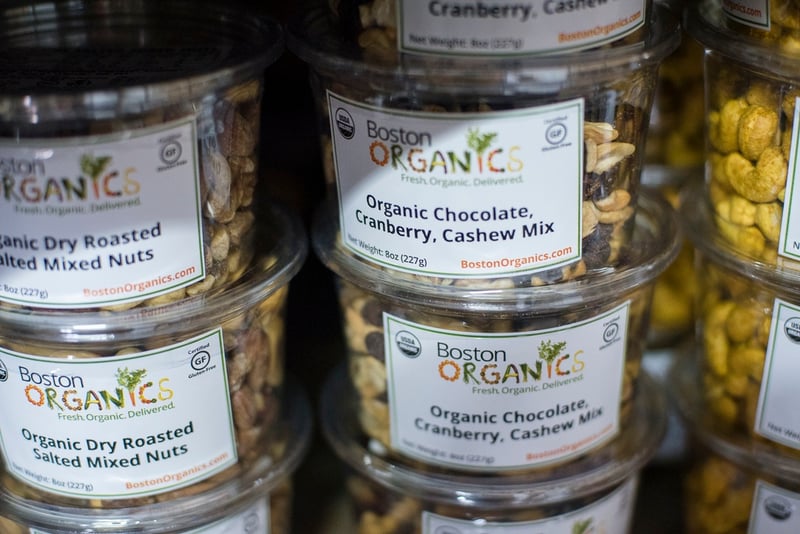 Last week our line of nuts and dried fruit got a facelift with new packaging from Tierra Farm. This week, we're expanding our selection to include Dry Roasted Curry Cashews and a few new flavored nut mixes. We're also now offering Medjool dates and raw pine nuts and walnuts for cooking.
You can try some out in your next delivery and then set it on subscription once you discover how quickly those curry cashews get gobbled up.
Enjoy your box and have a delicious week!