A weekly update from Boston Organics.
The dog days of summer are certainly here. There's no doubt that it's been hot in Boston, but it's been even hotter in our farmers' fields.
Warm weather and fairly consistent rainfall has led to a good early summer harvest, and as we head into the second half of the season we expect to have even more spectacular organic fruits and vegetables for the Boston Organics Community to enjoy.
In with the New Potatoes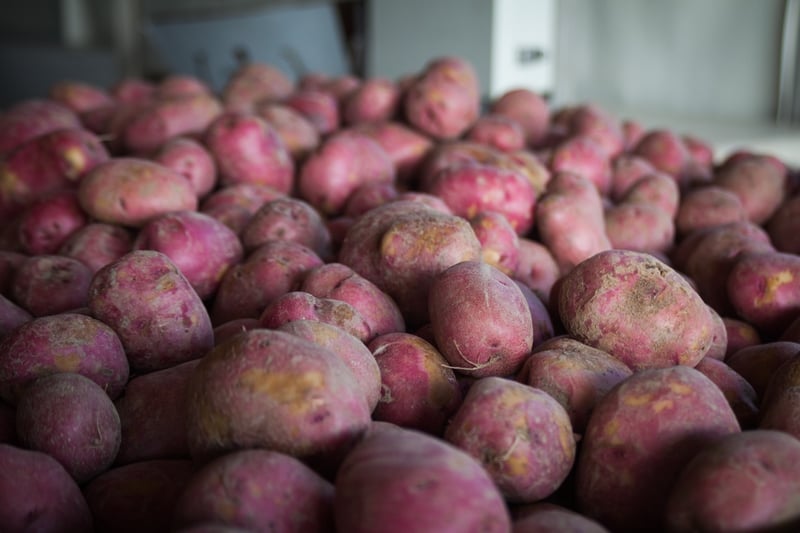 We get fresh-cut organic herbs from Doug Coldwell at Happy Valley Organics in central Massachusetts almost all year round. It's a special treat to get locally grown, pesticide-free herbs in the middle of winter, but this time of the year almost everything we cook has a dash of fresh basil or mint on it.
This week, Doug will be harvesting a bunch of chives for us. It's great timing, because we just got a call from Roger Noonan at Middle Branch Farm, letting us know that they have a big harvest of new potatoes on the way. This is our first time getting produce from Middle Branch Farm, but we've known for a while now that they grow fantastic organic vegetables. The Noonan family owns about 100 acres of pastures, fields and woodlands just outside of Manchester, and they've been farming the land organically for more than ten years.
The potatoes coming from Middle Branch this week are called "new potatoes" because they were harvested while the foliage of the plant is still green. New potatoes come in many different shapes and sizes, but they have a unique flavor and a more waxy texture. New potatoes aren't cured, so unlike storage potatoes new potatoes should be refrigerated once they arrive on your doorstep.
New potatoes are also usually low in starch and high in moisture, making them less than ideal for baking or frying. Instead, you'll want to boil or roast your new potatoes, like in this recipe for Rainbow Horseradish Potato Salad from Smitten Kitchen. Look at that, it's also a great way to use some of the fresh chives from Happy Valley Organics!
Out of this World Green Beans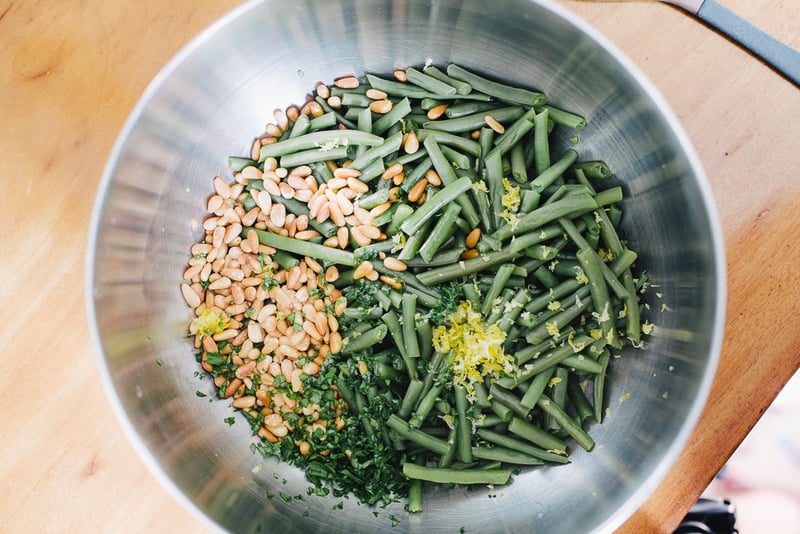 Doug also surprised us with a big harvest of organic green beans from his fields at Happy Valley. You'll find them this week in the All-Vegetable and 2/3-Vegetable boxes.

There are lots of ways for you to cook these local, organic green beans and they're so fresh you can even eat them raw. We're looking forward to making this recipe for Green Beans with Lemon and Pine Nuts again using our new organic pine nuts from Tierra Farm.

In case you missed the announcement last week, we've expanded the selection of dried fruits and nuts available in our add-on section. In addition to raw pine nuts, you can also get Medjool dates, walnuts, pistachios and almonds.


Enjoy your box and have a delicious week!