A weekly update from Boston Organics.
As summer vacation starts to wind down, some of the best organic fruits and vegetables are just starting to arrive. Fresh corn and Asian eggplant fill many of the Boston Organics Community's boxes this week, and Dwight Miller and Son Orchards will share their first apple harvest of the season with us, as well. Meanwhile, Kitchen Garden and Atlas Farm each have special tomatoes that are just begging to be eaten.
Keep reading to learn where your food comes from and how to cook it the right way.
Cool Corn and Ranch Dressing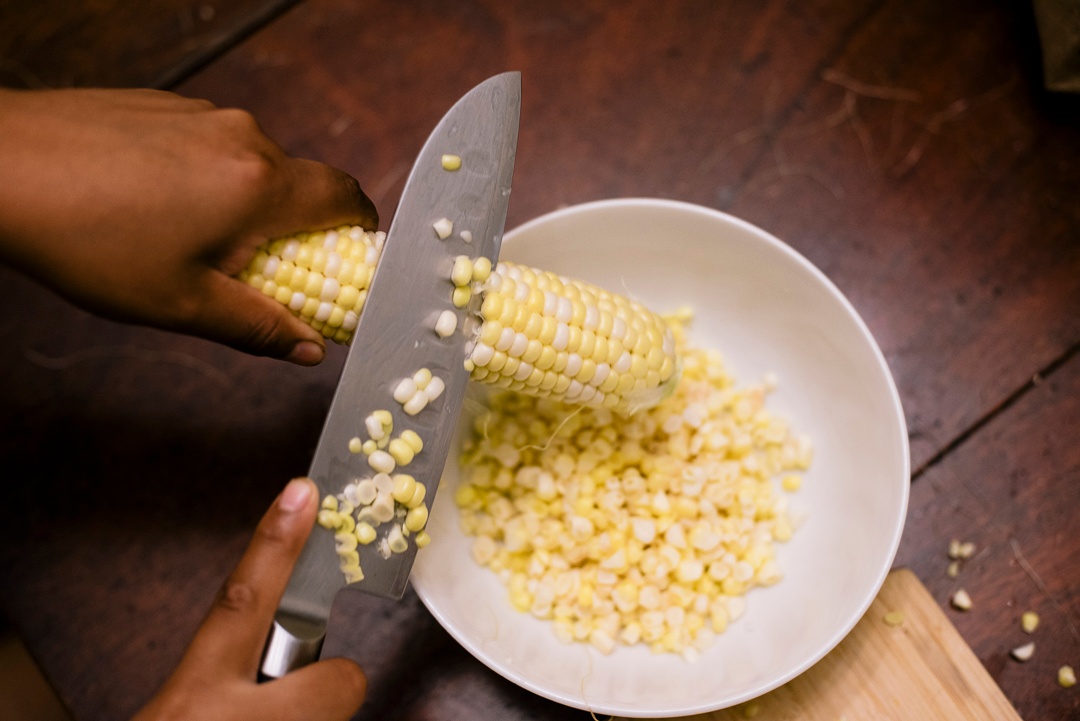 The fresh corn we have this week was grown on Holton Farm in southern Vermont. Located by the banks of the Connecticut River, Holton Farm is an eighth generation family farm that raises grass-fed beef, honey and maple in addition to an array of organic vegetables. They say that they farm sustainably, not because it's in fashion but because it makes sense and it is the right thing to do.
Because their corn is certified organic, you know that it's also non-GMO. Plus, it will go great in this Black Bean, Corn and Avocado Ranch Salad recipe. It's a very straightforward dish, especially if you use canned black beans, but we recommend you make your own using Fiddler's Green Farm Organic Black Beans. You can get a one-pound bag as an add-on for only $3.95.
It's also a great opportunity to try out our new organic ranch dressing. Made by Drew's in Vermont, it's a flavorful combination of cracked peppercorns, herbs and rich buttermilk. To see all of our new add-ons, including Annie's Homegrown Organic Mac & Cheese, click here.
Classic and Magnificent Local Tomatoes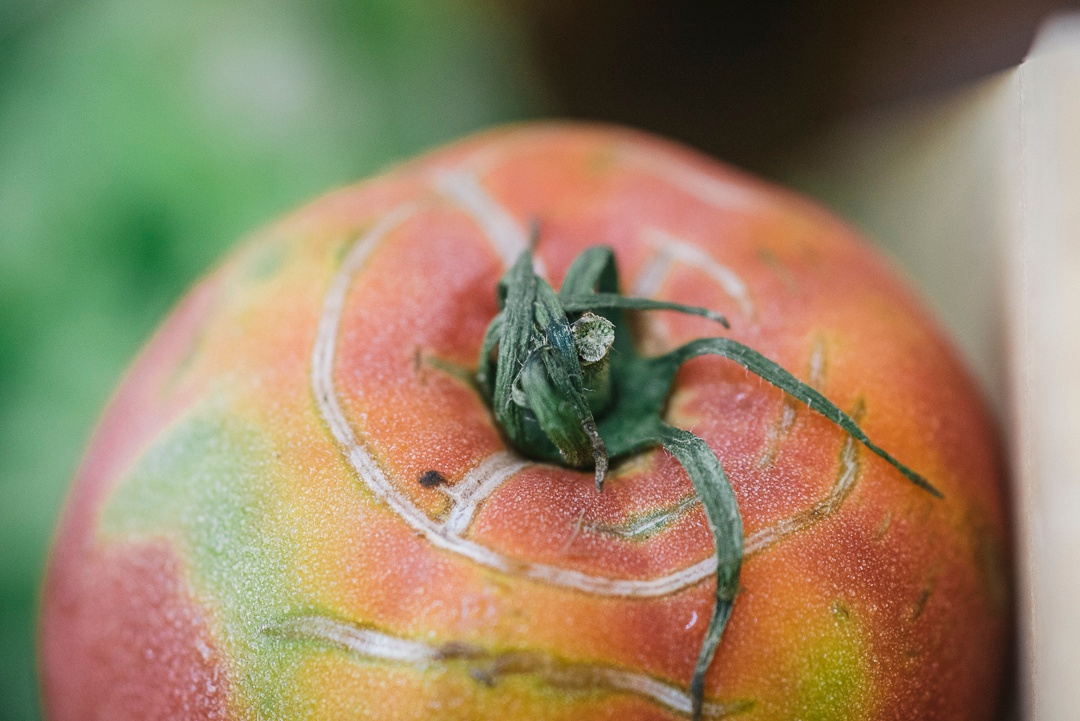 As we promised, Atlas Farm has their first harvest of organic heirloom tomatoes ready for us this week! This is especially exciting because Gideon Porth lost all of his heirloom tomatoes last year to late blight, an infamous fungal disease often associated with the Irish potato famine. His tomato crop is looking healthy so far this season, a reflection of his skills as an experienced organic farmer.
The Kitchen Garden Farm, whose heirloom tomatoes we were fortunate to taste last week, now has a harvest of San Marzano tomatoes that we can't wait to try. San Marzano tomatoes are renowned as one of the best plum tomatoes in the world and they're great for canning and blending into soups and sauces.
Because Happy Valley Organics also has a potted basil plants for the Boston Organics Community this week, we thought it was prime time to share our basic Tomato Basil Marinara recipe. It's actually pretty easy to make a delicious homemade marinara if you have the right farm-fresh ingredients.
The one thing that's different from making a sauce with canned ingredients is that you want to cook the sauce in a skillet rather than a saucepan. This will allow the water to evaporate more quickly and help the tomatoes cook fully as the sauce thickens. Other than that, just don't forget to order your own basil plant and some fresh garlic and organic pasta if your pantry is running low.
In addition to the San Marzano tomatoes, Kitchen Garden Farm is also harvesting Asian eggplant to go into the 2/3-Vegetable and All-Vegetable Boxes. The long, skinny shape of these eggplants make them well-suited for grilling. If you're not sure how to grill eggplant, this recipe for Grilled Baby Eggplant & Plum Tomatoes with Basil will walk you through it step-by-step.
Paula Reds and Berry Blues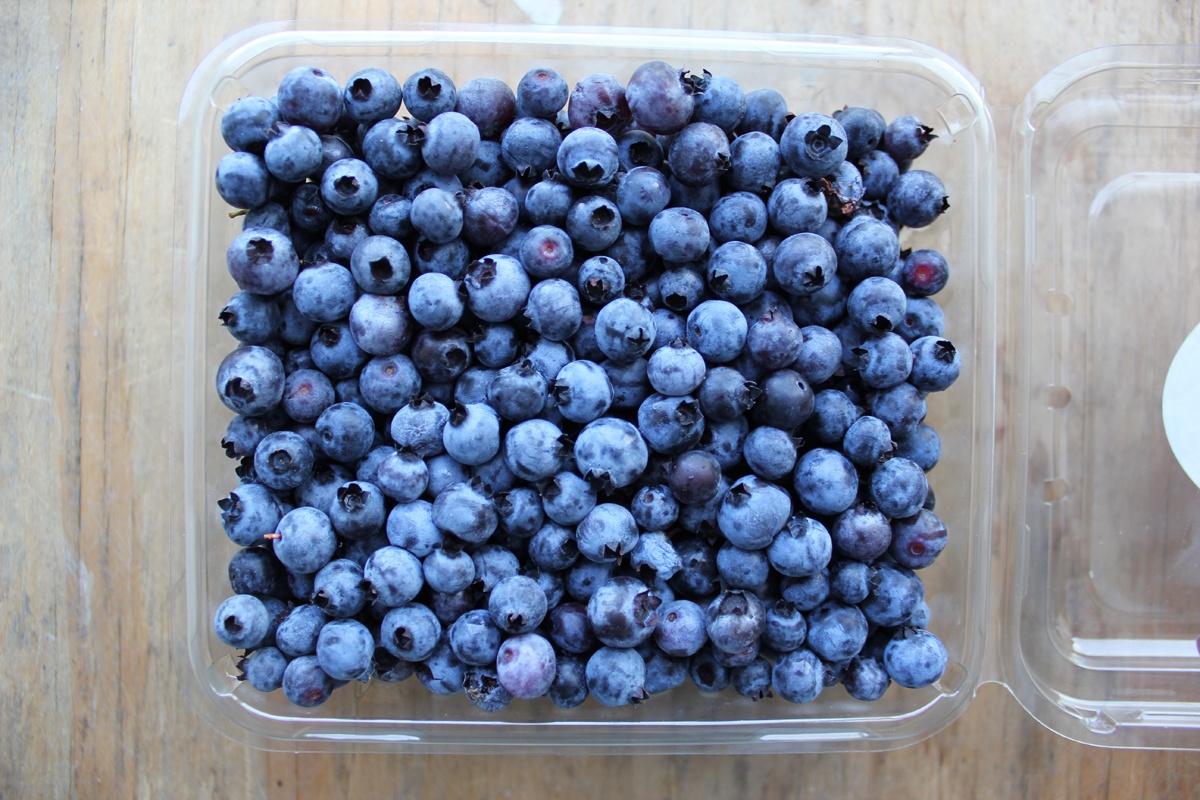 With so much spectacular summer produce still in store, it's hard to imagine that autumn is right around the corner. But Read Miller, owner of Dwight Miller and Son Orchards and our primary local apple grower, is ready to harvest his first apples this week.
Summer enthusiasts (and students who have to go back to school) don't need to worry about the season ending quite yet; the Paula Red apples that he's bringing us this week naturally ripen in the late summer. A relative of the McIntosh apple, Paula Reds are neither too sweet nor too tart. They soften nicely when they're cooked, which makes them great for apple sauce. If you're planning to make a pie, you may want to order a bag of Gala and Pink Cripps from our produce add-on section.
Earlier this summer, Read Miller supplied the Boston Organics Community with a wonderful harvest of local blueberries. His crop has run its course, but our friends at Burke Hill Farm in Cherryfield, ME are just getting started with their harvest of delicious wild blueberries.
With a big haul on its way from downeast Maine, chances are pretty good that you'll get a taste of them in your box this week. But if you really want to take advantage of the short but sweet wild blueberry season, you'll order a 5 lb. flat of them using our Special Add-on Form.
We don't doubt that you and your family could eat all 5 lbs. in one sitting, but fortunately you don't have to. Wild blueberries are super easy to freeze and retain their flavor for several months. If this is your first time having wild blueberries from Maine, you're in for a real treat. Our recent blog post explains Why Organic Wild Blueberries Are Actually Worth The Hype.
Enjoy your box and have a delicious week!