A weekly update from Boston Organics.
As we try to hold on to the last few moments of summer, we get a little help from our organic farmers and their splendid harvest of fresh fruit.
Early fall fruit are especially delicious, but their ripeness is fleeting. Once the season is over, we know you'll wish you had some wild, Maine blueberries to get you through the winter. This is one of your last opportunities to load your freezer with fresh, organic blueberries. If you haven't already, put your name on our waitlist. Now is the time.
Kiwi Berries Are Back!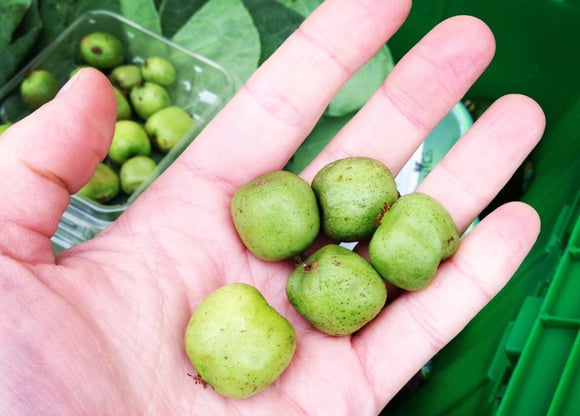 Some members of the Boston Organics Community wait all year for these little guys and we can't blame them. Kiwi berries are like tiny capsules of sweet juiciness. They're related to the larger and furrier kiwifruits of New Zealand, except they grow on frost-resistant vines in Oregon and Pennsylvania.
Kiwi berries happen to be highly nutritious, but they're so delicious we'd gobble them down even if they didn't contain five times the vitamin C of an orange and twice the vitamin E of an avocado. Need we say more?
We have green and golden organic kiwifruit in boxes this week, but if you want to try these incredible kiwi berries, you have to order them through our add-on produce page.
Specialty Fruit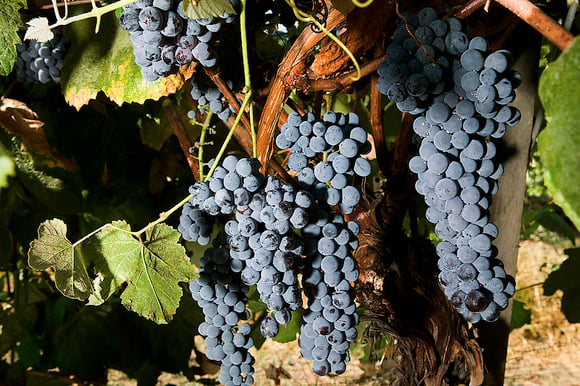 Almost all of the Boston Organics Community will get to taste some very special Thomcord grapes this week. As the name implies, they are a hybrid cross between the popular Thompson grape and the much loved Concord grape.
Plant breeders in California used selective pollination to combine the best traits from each of these varieties into one delicious grape that is also resistant to powdery mildew, a ferocious diseases that particularly threatens organic grape growers. Though they're technically seedless, some grapes contain a small "aborted seed." It's perfectly safe to swallow, but we suggest that you take your time to savor each bite.
The familiar Anjou and Bosc pears are both in season right now, but a few members of the Boston Organics Community will have the privilege of tasting an even sweeter variety, the Seckel.
Seckel pears are a perfect example of the mantra, "good things come in small packages." Don't be fooled by this pear's diminutive stature, it packs a ton of natural sugars and flavor into just a few bites. Seckels are referred to as a "dessert pear" because they are particularly good roasted. Try them in this recipe for Pears Poached in Red Wine and you won't be disappointed.
Of course, you can also pack them in a lunch or eat them on the go. You might even want to pair them with the fresh Napa cabbage from Atlas Farm in this Pear and Cabbage Slaw.
But no matter how you eat your fruit this week, there will be plenty to go around. Just remember to keep checking our produce add-on page as the seasons change for opportunities to order the best local, organic fruit in town.
Enjoy your box and have a delicious week!