A weekly update from Boston Organics.
Who doesn't love this time of year?! While we're looking forward to late fall and all of its leaf-crunching walks, crisp, starry skies, pumpkin carving and warm, spiced beverages, early fall is where it's at. Right now is the perfect time to enjoy gorgeous weather, lighter city crowds and a nearly inexhaustible variety of local, organic produce.
Bye-Bye, Blueberries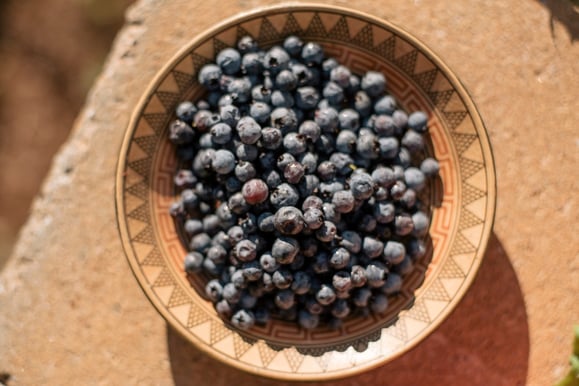 All good things must come to an end, and that's the case with the organic wild Maine blueberries from Burke HIll Farm we've been so lucky to offer. The good news is that we still have a supply this week, so you may see some popping up in your box. And of course, you can always add then to your order by visiting our add-on produce page.
Looking for something to make with all of your blueberries? We adore this simple recipe for Blueberry Jam with Lemon and Thyme. Tangy lemon and pungent thyme (this week's featured herb) gives the jam just a hint of minty-citrus to complement the sweet berries.
A Case for Kohlrabi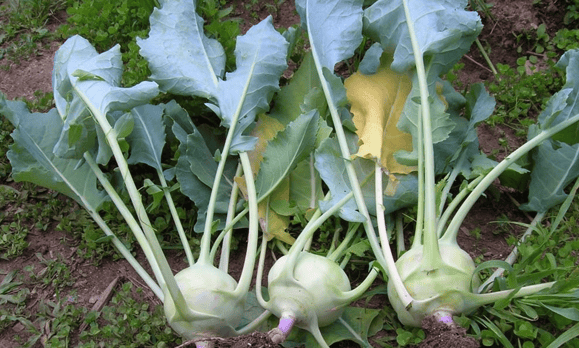 Here at Boston Organics, part of our goal is to introduce you to new, different or unique produce items. And without fail, when we do, a few curious members of the Boston Organics Community will ask us, "what in the world is this?!"
Kohlrabi is one of these things.
Kohlrabi is a member of the Brassica oleracea species. (Other members you might recognize are broccoli, kale, cauliflower, collard greens and Brussels sprouts.) Despite its unusual name and even more unusual appearance, kohlrabi has become a customer favorite because of its mild flavor and overall versatility. Once you get the tough outer layer off (via a peeler or paring knife), the firm, inner flesh can be enjoyed a number of different ways:
Thinly slice it and toss it into a salad. Kohlrabi shares a slightly spicy, crunchy quality with radishes or turnips when eaten raw.
Cube it and roast it. This brings out a sweetness similar to that of broccoli or cabbage.
Use it in pureed soup. Blended into broth or cream, kohlrabi's mellow flavor makes an excellent soup base.
You can also take it a step further by pairing kohlrabi with carrots and avocado to create our recipe of the week, Kohlrabi Carrot Fritters with Avocado Cream Sauce. Bon appétit!
There are so many fantastic, freshly grown fruits and veggies appearing in boxes this week that it's hard to believe we're just weeks away from sweaters, heaters and frost. But the season can't last forever, so let's make the most of these moments with our fleeting favorites like kiwi berries, corn, tomatoes and local garlic. (All available as add-ons, too.)
Enjoy your box and have a delicious week!