A weekly update from Boston Organics.
Nature has bestowed upon us some exciting events in the past few days including the official arrival of fall and the awe-inspiring blood moon. We'll continue to appreciate nature's gifts this week with the arrival of some truly beautiful fruits and vegetables.
The first order of business, though, is to let you know that this week may very well be the last for local heirloom tomatoes. As sad as we are to see them leave the seasonal rotation, we can't help but get excited for such adored autumn edibles as...
Hakurei Turnips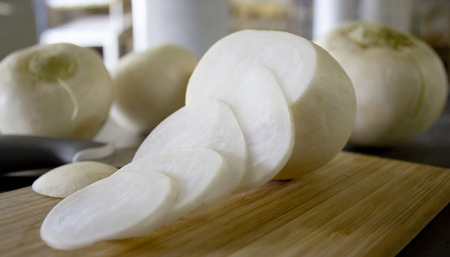 A treasured root vegetable here at Boston Organics is the hakurei turnip, arriving this week from our friends at Atlas Farm. If you're new to the Boston Organics Community, there's a chance you've never come across these snow-white globes before.
Organic hakurei turnips (also known as the Tokyo turnip) originated in Japan in the 1950s. They're now gaining popularity on high-end menus for their uncomplicated beauty, flavor and versatility. Unlike other turnips, hakureis can be eaten uncooked—their raw taste is similar to a mild radish—and make excellent slaws and pickles. But with the weather turning cool, we recommend picking up some organic Gruyere and trying them in this comforting recipe for Easy Hakurei Turnip Gratin.
Sweet Red Italian Peppers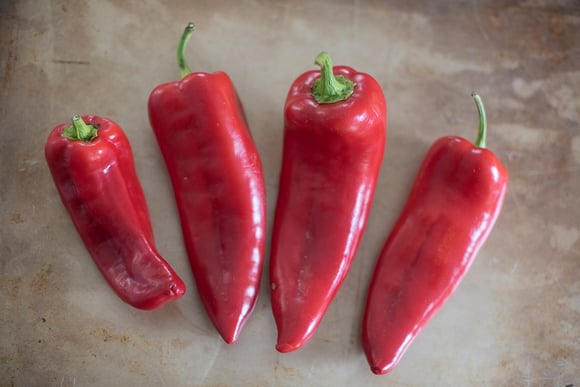 Another vegetable (okay, they're technically a fruit) we're bringing to you this week are these eye-poppingly pretty Sweet Red Italian Peppers from Picadilly Farm. You usually find these packed into a jar of oil, but many Boston Organics Community members will be getting the real deal in their boxes this week. Have you ever wanted to make your own roasted red peppers? Here's the how-to. It's wildly simple and lots of fun.
These vitamin-packed sweet peppers (as the name suggests) have little-to-no heat and are a versatile ingredient in everything from pastas and pizzas to salads and soups. If you're looking to make them the star of the dish, however, there's no yummier (or easier) way than to whip up some muhammara, a Middle Eastern spread make from peppers and walnuts. You'll be glad you did.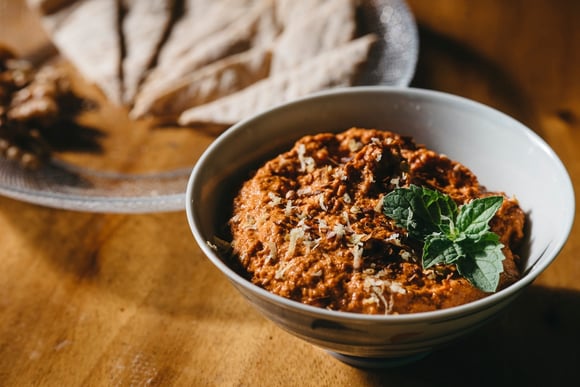 Enjoy your box and have a delicious week!