A weekly update from Boston Organics.
There's a lot of harvesting going on in the fields of our farm partners this week. From poblano peppers at Atlas Farm to local apples from Dwight Miller & Son, we're bringing it all to you. But it's what's happening off the field right now that we're most excited to share.
We're Hiring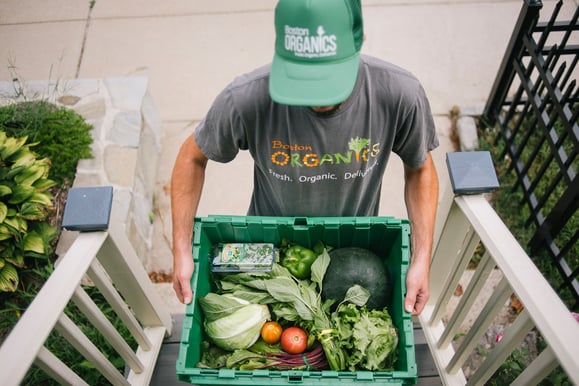 Boston Organics is looking for experienced delivery van and cargo bike drivers. Our drivers share a passion for our mission of making healthy, organic food accessible. They're friendly, focused and enjoy interacting with our community. If you're interested in becoming a Boston Organics Crew Member, learn more on our Employment page.
October is Fair Trade Month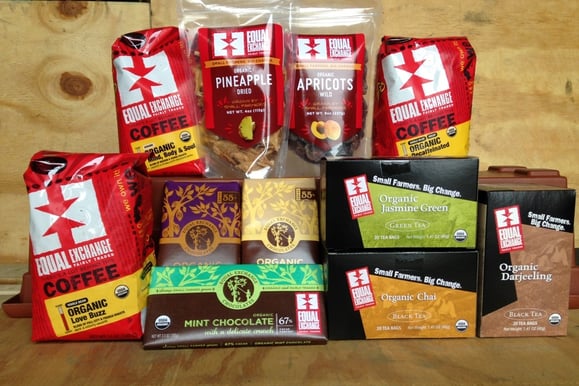 Fair Trade is a way of conducting business with the goal of keeping small farmers an active part of the world marketplace but ensuring fair compensation, and aims to empower consumers to make purchases that support their values.
In celebration of Fair Trade Month, Equal Exchange coffee, tea, snacks and chocolate are on sale. Shop add-ons now.
October is Also Non-GMO Month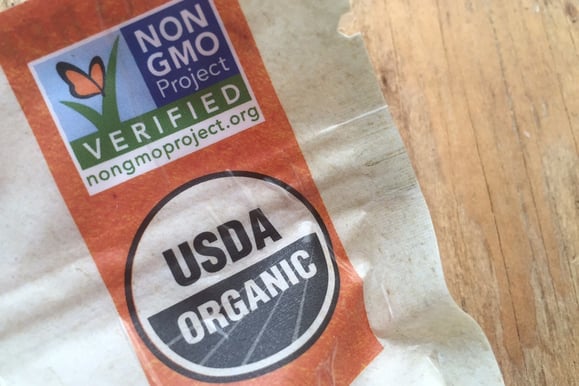 GMOs (genetically modified organisms) contain genetic material has been altered in a lab through genetic engineering. It's important for consumers to understand what is in their food and how it is being made, which is why labels like the USDA Certified Organic Seal and the Non-GMO Project Verified Seal exist.
While the Non-GMO Verified Seal is a great way of identifying products free of GMOs, it doesn't tell us whether the product contains ingredients produced with potentially dangerous synthetic pesticides. The best way to ensure your food does not contain GMOs or synthetic pesticides is to look for the USDA Certified Organic Seal. Learn more in our past blog post about the differences between the labels and what they mean to you.
All That and Great Produce, Too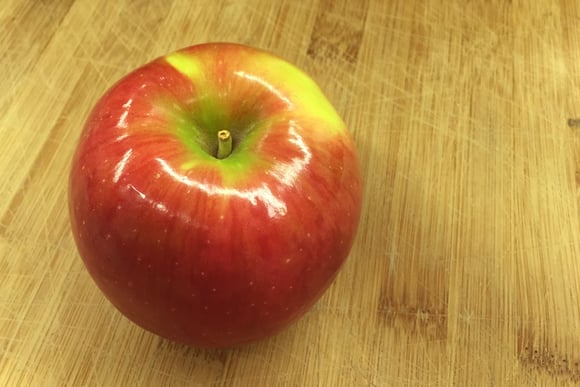 We love being able to introduce the Boston Organics Community to new, unique produce. This week we are able to include an apple variety in our fruit-focused boxes that will be new to some people (it was to us!): the RosaLynn apple. It might look like a standard apple, but its story is truly unique.

In 1998, two managers at the Stein-Manzana orchard in Royal City, Washington, discovered a tree they hadn't seen before in a mixed block of the orchard. It was unlike the rest, and the apples it yielded were of a fantastic sweet-tart flavor and kept well even when unrefrigerated. They determined it would make a promising commercial apple. They men named the new breed RosaLynn, which combined the names of their wives. (Aww.)
We tasted the RosaLynn and must admit it's a new favorite variety. Its crisp, clean mouth feel makes for a nice crunch when you bite it, and the sweet and slightly tangy flavor has subtle notes of cherry. This makes a great apple for salads or snacking, not only due to taste and texture, but also because the flesh is slow to brown.
An item in popping up in many of our veg-centric boxes this week is the Sweet Dumpling Squash coming from Nature's Circle Farm in Aroostook County, Maine. The beautiful and petite pumpkin-shaped winter squash has an edible skin when cooked and the flesh can be used in any recipe that calls for pumpkin or sweet potato. Hollow out the middle of a roasted Sweet Dumpling Squash and use the shell as a vessel for soup, or stuff it in this week's recipe for Quinoa Stuffed Sweet Dumpling Squash for a truly fall-friendly dish.
Enjoy your box and have a delicious week!