A weekly update from Boston Organics.
Now that we're in the second week of November, Thanksgiving is right around the corner. For those new to the Boston Organics Community this holiday season, it's a great time to remind you of some important updates regarding your holiday deliveries.
Thanksgiving Reminder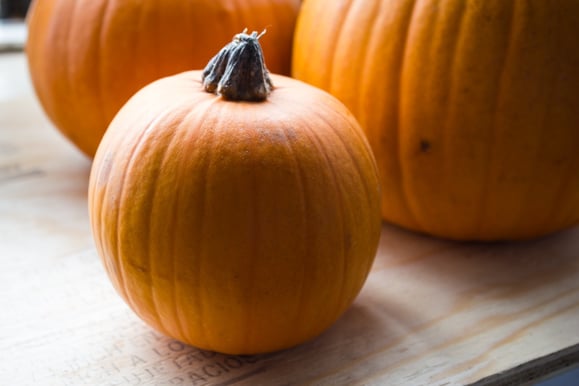 In order to bring everyone what they need to prepare and enjoy their feasts, we have an adjusted delivery schedule during Thanksgiving week which will impact most members of the Boston Organics Community. Please take a moment to check when we'll be delivering to you that week, as well as any related deadlines.
Our farmers are also getting ready for the holiday, and we need to let them know in advance how much they should harvest. If you need to skip your Thanksgiving week delivery, please let us know as soon as possible via this form.
It is the season for giving, and we encourage members of the Boston Organics Community to donate their skipped delivery to the Greater Boston Food Bank, which provides food to those in need. Even if you're not planning to skip a delivery, any customer is able to donate a box. Just complete the donation form and the Food Bank will receive $32 worth of fresh produce on your behalf.
And don't forget that we really beef up our stock of organic add-on groceries this month in order to make your holiday meal prep just a little bit easier. We have organic acorn squash, organic butternut squash, organic pie pumpkins, organic pumpkin pie filling (if you're really looking to save some time!), organic gravy mix, organic local apples, organic celery, organic onions, organic potatoes, organic sweet potatoes and so much more. Did we mention it's all certified organic?!
In Veggie News: A Windy Week

We are working with two Vermont-based farms this week whose names might sound similar, but are bringing us some very different produce this week.
Long Wind Farm in East Thetford, VT is a greenhouse-focused tomato farm producing some of the most delicious 'maters you've ever tasted. Taking advantage of the rich soil of Vermont's Upper Valley near the banks of the Connecticut River, Long Wind's greenhouses allow them to enjoy a lengthened growing season—up to nine months of the year. For those lucky folks getting tomatoes this week, we recommend this sweet and savory pescetarian recipe for Tomato and Thyme Cod.
Maple Wind Farm in Huntington, VT is an organic produce and livestock farm that also dabbles in—you guessed it—maple sugaring. It's our first time working directly with Maple Wind, which will be harvesting Brussels sprouts and celeriac for the Boston Organics Community. If you find yourself yearning for a weekend trip to northern Vermont, Maple Wind Farm also offers yurt rentals. (How fun is that?!)
Using the Brussels sprouts from Maple Wind Farm along with some organic pizza dough and shredded mozzarella (both available as add-ons), we recommend crafting this simple-but-sophisticated Brussels Sprout and Pancetta Flatbread. Loads of flavor in no time flat.
Enjoy your box and have a delicious week!