A weekly update from Boston Organics.
We're in the middle of our countdown to the biggest foodie feast of the year. When we curate your boxes, we try to include some of the ingredients that are fundamental to traditional Thanksgiving meals. Whether you're hosting, bringing a side dish or simply enjoying a quiet day in, we're sending you all kinds of fruit and veggie favorites to help you celebrate the season.
Cranberries Are Cause for Celebration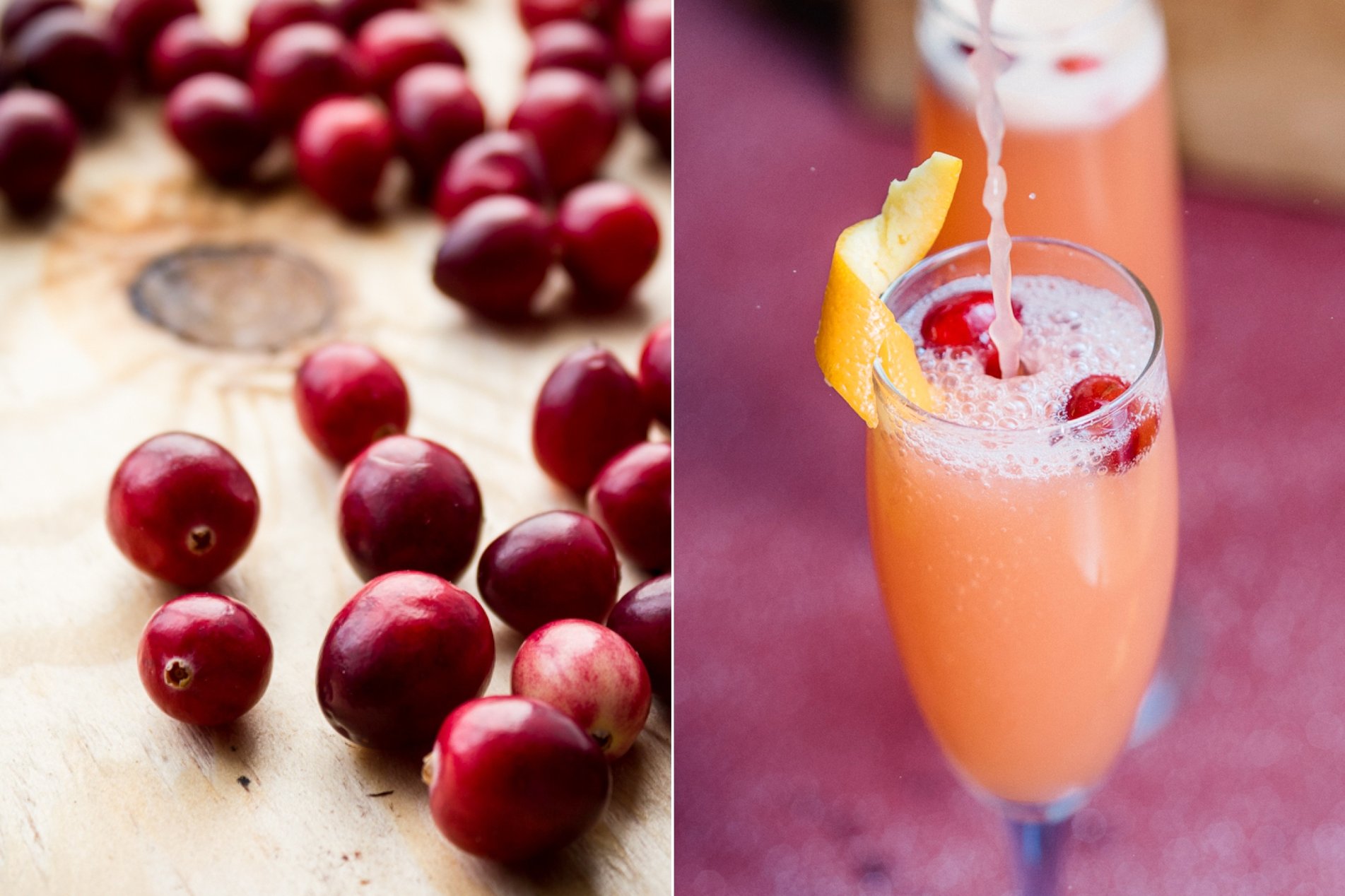 Cranberries are a principle produce item this time of year, especially on the Thanksgiving table. This week, customers receiving Half & Half, Dogma and All-Fruit boxes will be treated to these sweet-tart berries.
Cranberries are native to the Northeast and other parts of North America with similar climates. (Except for these Cranberries, which are native to Limerick, Ireland.) On account of their sour flavor, most people opt not to chow down on these berries raw. (Though if that's your thing, enjoy!) They're very low in calories—one cup has less than 50—and contain plenty of immunity-boosting Vitamin C.
Cranberries keep well when refrigerated, so go ahead and save them for your favorite cranberry sauce recipe. Or, if you just can't wait and want to use up your stash, they make great additions to muffins, pancakes, apple crisps and salads. This week we're pretty jazzed about enjoying them in a refreshing drink, specifically this Cranberry Orange Spritzer. The simple (and kid-friendly) cocktail combines cranberries, a symbolic fruit of fall, with fresh-squeezed oranges, a winter citrus staple. Perfect for the seasonal transition!
If you're not one of the lucky customers receiving cranberries this week, don't worry. You can always add them to your next delivery via our add-on form.
The Side Becomes the Centerpiece

A crispy-skinned, golden turkey is a stunning centerpiece at many Thanksgiving spreads. But for some—pescetarians, vegetarians, vegans, ornithophobics—a bird simply won't do. So we've tested a recipe for an organic Vegan Stuffing that is as dazzling when presented in a hollowed pie pumpkin as it is delicious. (Sorry, turkey, your goose is cooked.)
Many of the ingredients in this stuffing recipe are conveniently available as add-ons:
With the Thanksgiving clock ticking, please be reminded of our adjusted holiday delivery schedule.
Enjoy your box and have a delicious week!