A weekly update from Boston Organics.
Even though it gets dark before we even head out for our evening commutes, we love this time of year because the longer evenings mean we can get away with putting on our PJs earlier, curling up on the couch with a book or eating comforting foods. The good news is that even though winter is almost here, we never have to sacrifice freshness and quality in the foods we most enjoy.
Healthy Twists on Comforting Classics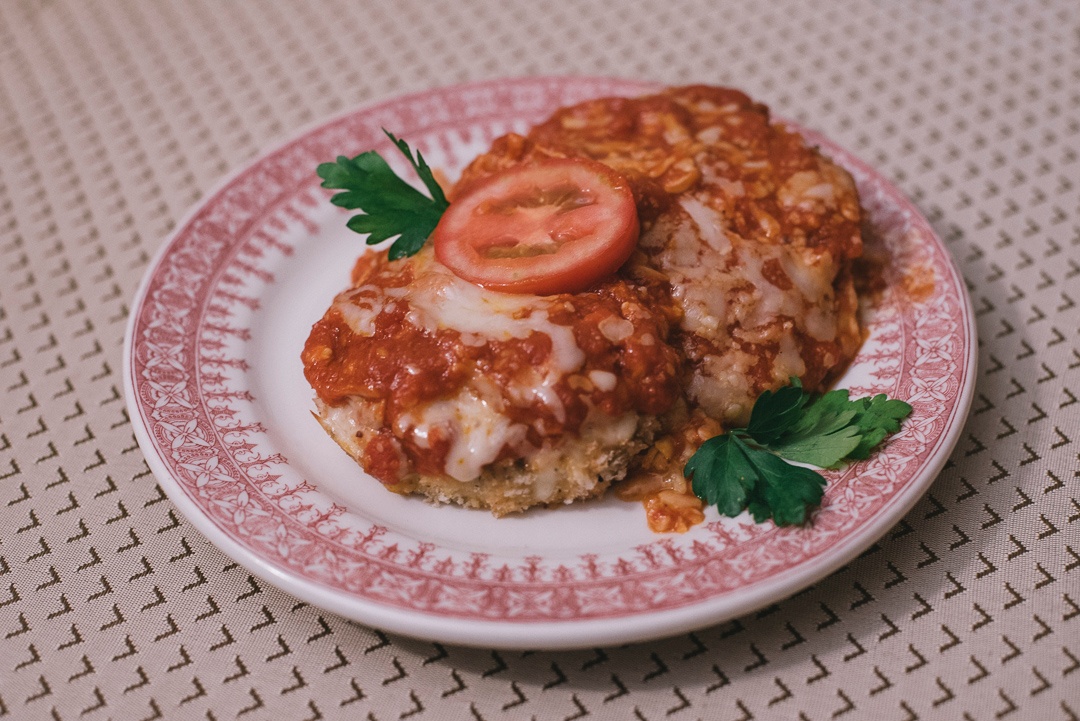 When you think of food that sticks to your ribs, our minds often drift to rich, cheese-laden Italian fare. While many recipes feature pastas and meats, one indulgent dish we adore is Eggplant Parmesan. At the heart of the dish is the attractive organic eggplant—or aubergine—a member of the nightshade family grown year-round in different parts of the country.
The versatile plant is used in all kinds of culinary creations, but there's really nothing quite like Eggplant Parm. It's savory, tangy, gooey and crispy all at the same time. And even though we may be heading into hibernation mode, we don't want to sacrifice our health and food freshness in order to enjoy this comforting classic.
We researched recipes and tested this one for Baked Eggplant Parmesan Medallions, which offers all of those traditional characteristics we love, but bakes them into a healthier meal that really lets the flavor of the eggplant come through. (Okay, okay. We were a little heavy-handed on the cheese. Feel free to make your version as healthy or as gooey as you like!) And if you want to take it a step further, consider making your own sauce using organic Roma tomatoes.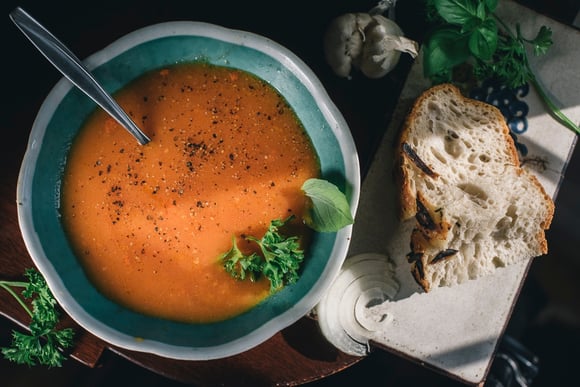 Another egg-shaped nightshade, the organic Roma tomato is a plum tomato variety ideal for use in sauces and soups because of its meaty, dense flesh and low seed count. Roma tomatoes are also called Italian tomatoes (sensing a theme?!) and have a high sugar content that makes them extra flavorful when roasted, sauteed or grilled.
It's important to continue finding sources of high-quality nutrients in the colder, darker months, and organic tomatoes are a great low-calorie source of vitamins like C, K, A and B, as well as biotin, molybdenum, potassium, calcium and biotin (just to name a few).
A beautifully simple recipe that will put its canned counterpart to shame is this Garden Fresh Tomato Soup. When you were a kid, if lunch on a cold day meant dipping a grilled cheese sandwich into a bowl of tomato soup, you'll be having all kinds of nostalgic feelings as you spoon each tangy sip. You can use any tomato variety, but the Roma is the perfect cornerstone ingredient for this rich and flavorful cold weather classic.
Enjoy your box and have a delicious holiday week.