5/25-5/29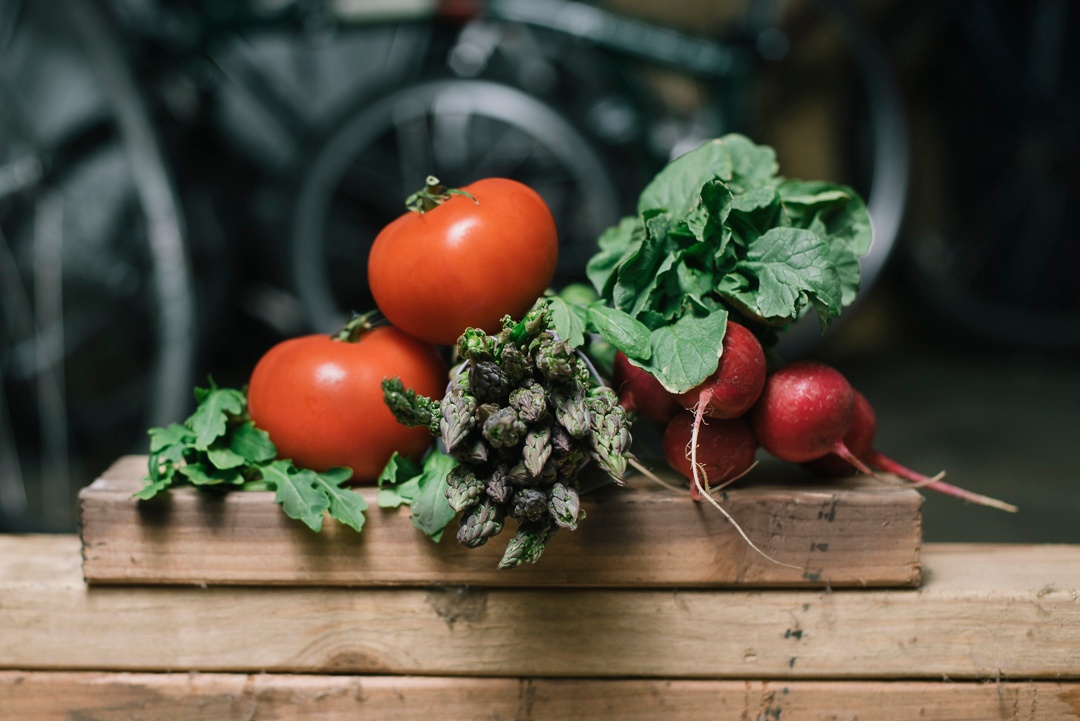 This week marks the beginning of the "local season" for the Boston Organics Community. Atlas Farm, historically our largest supplier of local produce throughout the year, is bringing us their first harvest of leafy greens including arugula, kale and green leaf lettuce.
Our good friend Gideon Porth, the owner of Atlas Farm, has been farming in the Pioneer Valley for several decades. Over the years, he has built solid working relationships with a few of his neighboring organic farmers. If we're getting fruits and veggies from nearby farms, we'll often ask Gideon to bring them to our warehouse along with his own harvest—saving everyone time, money and fossil fuel.
That's exactly what's happening this week with the organic rhubarb from Chamutka Farm. Located just across the Connecticut River from Atlas Farm, Chamutka Farm also supplies Real Pickles with fresh ingredients for their certified organic sauerkrauts and pickles. Locavores can order rhubarb from the seasonal add-on section of our website.
This winter, Dogma Box customers sampled radishes from all over New England, including black radishes from Deep Root Organic Coop and watermelon radishes from Winter Moon Farm. This spring, we have a new variety for you to try: bunched French radishes from Atlas Farm.
The best part of these tiny zesty roots, are actually the leafy greens that come with them. Radish greens can be prepared just like dandelion greens or kale, but they have a distinctly bitter flavor.
The tops are generally more fragile and perishable than the hardy roots, which is why you can't usually get them in the winter. It's best to cut the tops off as soon as they arrive in your box so that you can store them separately from the roots in a plastic bag in your fridge.
We love this recipe from Food and Wine for Roasted Radishes with Radish Greens because it uses all parts of the plant. It also skillfully uses both direct and indirect heat to draw out the delicate flavors in the radish greens and roots.
---
This Week's Local Produce
Arugula
Kale
Green Leaf Lettuce
Radishes with Greens
Hot House Tomatoes
Mint
Chioggia Beets
Celeriac
Rutabagas


Rhubarb Asaparagus Empire Apples
Potatoes
Onions
All of the fruits and vegetables we deliver are grown without synthetic pesticides and are USDA certified organic. Interested in receiving produce that's both organic and locally sourced all year round? Check out our Local Dogma Box.
Similar to a CSA or farm share, our Local Dogma Box is filled with the best organic produce from local and regional farms and brought right to your door each week. It's the easiest way to eat like a locavore!