6/1-6/5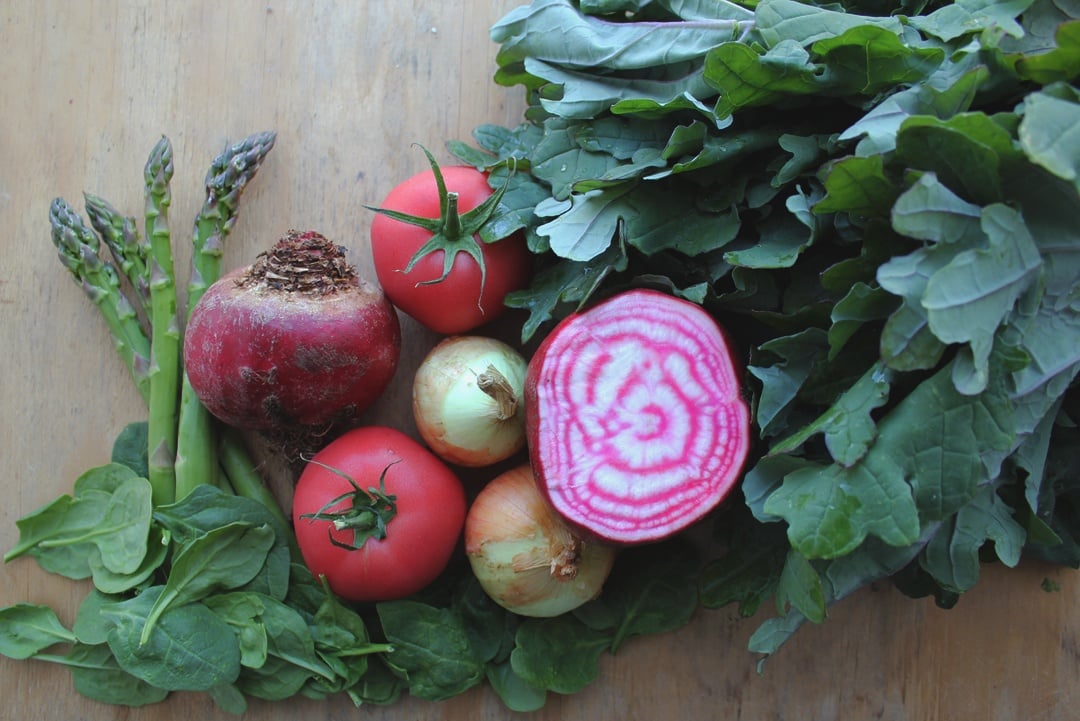 It's hard to believe that just a few months ago we were rolling around in the snow because this week fresh, organic produce is rolling in from all over New England.
Atlas Farm is harvesting a bunch of leafy greens, including bok choy, kale and spinach. Meanwhile, their neighbor in central Massachusetts, Red Fire Farm, has a few colorful root vegetables for us. Happy Valley Organics and Jonathan's Sprouts round out our selection of Massachusetts-grown produce with their bounties of fresh-cut thyme and organic sprouts.
Empire apples, tomatoes and cucumbers are coming from Vermont, just a little further down the road. And our farm partners in upstate New York have got another great batch of onions and crisp asparagus spears.
With so many leafy greens in the Dogma Box, you can bet that salad will be on the menu at least once this week.
Though everything in this Spinach and Sprouts Salad can be eaten raw, we like to get creative with our salads, and sometimes that means adding a little heat. Sauteing the spinach and onions helps bring out the complementary qualities of these fresh veggies. Giving the sprouts a little extra time in the pan can enhance their flavor, as well.
Remember, if you're running low on olive oil or honey, you can stock up here, and you'll get everything delivered to your doorstep along with your local, organic veggies.
---
This Week's Local Produce
Bok Choy
Chard
Kale
Red Leaf Lettuce
Spinach Rhubarb Hot House Cucumbers Hot House Tomatoes Empire Apples



Munchin' Mix Sprouts Chioggia Beets
Rutabagas Thyme
Potted Basil
Asaparagus
Onions
All of the fruits and vegetables we deliver are grown without synthetic pesticides and are USDA certified organic. Interested in receiving produce that's both organic and locally sourced all year round? Check out our Local Dogma Box.
Similar to a CSA or farm share, our Local Dogma Box is filled with the best organic produce from local and regional farms and brought right to your door each week. It's the easiest way to eat like a locavore!