This Thursday, September 22 is the autumn equinox, when day and night are the same length. (Approximately. We're mostly interested in the poetics.) This event marks the beginning of fall, and the ever-decreasing daylight as we head toward the winter solstice, the shortest day of the year. The balance of light and dark at the equinox got us thinking about other opposing pairs. Read on to see how we're bringing together all sorts of opposites in the kitchen using produce from this week's boxes.
Sweet | savory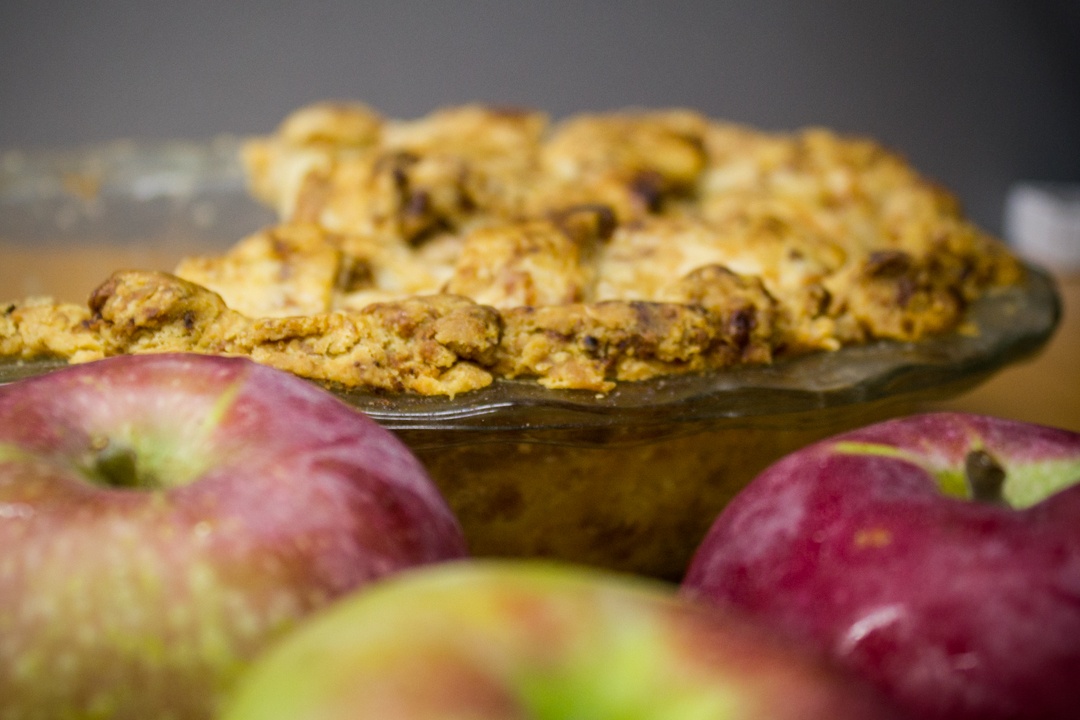 Why We Love It: Sweet and savory is the classic marriage of opposites in food. Why choose one or the other when you can have both? A little saltiness prevents a treat from heading off into the realm of the overly saccharine, and a little sweetness adds levity to the most serious snack.
Our Favorite Recipes: Speaking of classics, here in New England, growing apples and turning them into amazing pies are both long-held traditions. Bake a twist on the familiar confection with this recipe for Apple Pie with Cheddar Cheese Crust to have both your salty and sweet taste buds singing. Add the flavor of fall to your movie night with a drizzle of maple syrup and sprinkle of Maine sea salt on your popcorn. Embrace the shift to root season with Mashed Potato and Turnip with Roasted Pear Puree and enjoy the hearty roots with some of the tree-ripened sweetness of pears.
Warm | cold
Why We Love It: Early fall embodies our next opposite pairing with its warm sunny days and cool breezy nights. In September, you might still be able to swim in an ocean warmed by the long summer days, but be sure to bring a sweatshirt to the beach. Just as we relish playing outside in the waning sun then getting cozy in the brisk evenings, combining components of different temperatures adds a special satisfaction to a dish.
Our Favorite Recipes: Have a date night, just be sure that your sweetie knows that the hot and cold of the meal doesn't reflect your feelings. Start off with a piping-hot pizza (like this one with Kohlrabi and Bok Choy, which you can make with kohlrabi from Atlas Farm this week) topped with a fresh, vibrant salad made with baby brassicas from our friends at Queen's Greens. For a sweet treat, spoon some warm Banana Jam over vanilla ice cream, or make a rich Caramelized Banana Yogurt Sundae.
Cooked | Raw
Why We Love It: We love experimenting with different veggies, especially by combining cooked and raw produce to create unique dishes. Or sometimes we just bend our minds—and palates—by eating things raw that we would typically cook, as in this recipe for Raw Butternut Squash Salad with Raisins and Ginger. Keep your cooking style fresh by adding a little raw inspiration.
Our Favorite Recipes: Part of the appeal of mixing raw and cooked food is the blend of textures that it can yield. Enjoy the end of summer with Eggplant, Heirloom Tomato, and Buffalo Mozzarella Stacks. Oil-dressed and grilled eggplant will melt in your mouth, while flavorful tomatoes will keep the flavor bright. Experiment with "zoodles" or zucchini (or summer squash) noodles for a fresh take on a pasta dinner. We're eyeing this recipe for Chicken Parmesan over Zucchini Noodles for a fresh, less carb-heavy version of a fan favorite.
Mellow | Tart
Why We Love It: Some folks are fans of a good face-twisting, eye-watering sour taste-induced pucker. That's great for them. We like tempering our sour and tart with something a little gentler, warmer, smoother, earthier. The tartness gives these otherwise mellow and steady flavors a bit of a kick, helping enhance the flavor of both.
Our Favorite Recipes: Okay, so this isn't a recipe, but we think that Taza's new Cranberry Pumpkin Spice chocolate bar totally nails the tart/mellow balance. Bright cranberries blend with crunchy pumpkin seeds and pie spices for a taste experience that epitomizes autumn (think of the warm smell of leaves on a brilliant, crisp day). This week, we'll also be cooking up some Beets with Spiced Quinoa and Yogurt. The earthy, satisfying beets and quinoa are elevated by the tangy, garlicky yogurt. You'll want to eat this all fall.
While we're on the subject of opposites, everyone's favorite tiny fruit with a big flavor is back: order your 6oz container of kiwi berries today.
Have a delicious week!
---
This Week's Local Produce

All of the fruits and vegetables we deliver are grown without synthetic pesticides and are USDA certified organic. Interested in receiving produce that's both organic and locally sourced all year round? Check out our Local Dogma Box.
Similar to a CSA or farm share, our Local Dogma Box is filled with the best organic produce from local and regional farms and brought right to your door each week. It's the easiest way to eat like a locavore!