We would like to wish a happy Thanksgiving to all members of the Boston Organics Community. We hope everyone is able to gather around shared food to celebrate all the connections in their lives. We are so grateful for the support of the Boston Organics Community and the hard work of our farm partners. Happy feasting!
raise your glass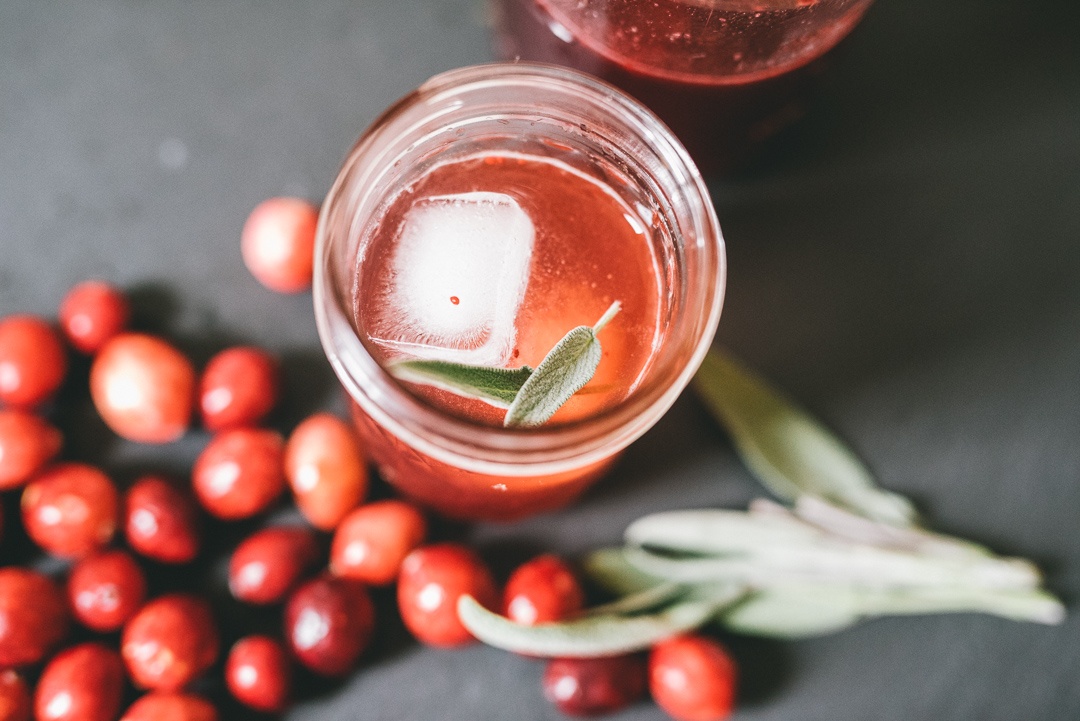 There is a lot of emphasis placed on food at Thanksgiving-time, and with good reason. It's the perfect holiday for honing specialty dishes, letting family recipes shine and for everyone to stuff themselves silly. But the beverages should not be neglected. This year, we will be sipping delicious mocktails made with bright seasonal fruit and local herbs.
A shrub, also called a drinking vinegar, is a combination of vinegar, sugar and fruit or herbs. You can also make shrubs with honey – this preparation is called an oxymel. Shrubs can be mixed with water, alcohol or carbonated water for a sweet and tangy drink. We are especially fond of this Cranberry and Sage Shrub, which embodies some of the classic flavors of the holiday, and this Sweet Orange and Rosemary Shrub, with its balance of bright citrus and warming herbs.
second dinner
Some of us look forward to the abundance of Thanksgiving leftovers as much as the main event itself. Turkey sandwiches, turkey soup, gravy on everything...what's not to love? Wrap up all the best parts of Thanksgiving in handy, delicious morsels with this recipe for Thanksgiving Leftovers Pocket Pies.
Though it's hard to imagine in this current moment of anticipation, you may hit a point when you will need a break from turkey dinner leftovers. Whenever that happens, we recommend this Lentil and Eggplant Lasagna for a change of pace. Saucy and satisfying, this recipe is also vegan and gluten free.
Shining citrus
Citrus season is gearing up this week, with satsuma mandarins, tangerines and tangelos all finding their way into boxes. There are a few unique items to look out for too, including Variegated Centennial kumquats. This unique fruit has a striated yellow and green peel, with pale orange flesh. Though not as sweet as your typical orange kumquat, these babies have a slightly tart flavor. Enjoy whole (you can eat the skin) or make them extra special by crafting a batch of Candied Kumquats.
Little balls of sunshine in the form of Meyer lemons are also coming your way, both in boxes and as an add-on item available through next week. Meyer lemons are a unique treat, a cross between a standard lemon and a mandarin. Like kumquats, the peels are edible, and though they are plenty sweet already, Meyer lemons are also tasty candied.
Have a delicious week!
---
This Week's Local Produce

All of the fruits and vegetables we deliver are grown without synthetic pesticides and are USDA certified organic. Interested in receiving produce that's both organic and locally sourced all year round? Check out our Local Dogma Box.
Similar to a CSA or farm share, our Local Dogma Box is filled with the best organic produce from local and regional farms and brought right to your door each week. It's the easiest way to eat like a locavore!