A weekly update from Boston Organics.
The Boston Organics Community (and Crew) is awash in healthy resolutions this week. So what better way to keep everyone on track than to make access to fresh, wholesome snacks as easy as pie a crispy apple?!
Healthy is Convenient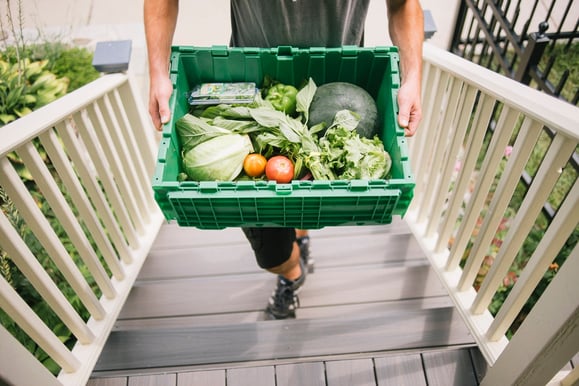 We hear folks say that they remain stuck in the junk food rut because processed foods are just so darn easy and readily available. But Boston Organics customers know that there's nothing simpler than getting a box full of organic produce delivered right to their door or office break room. The hardest part is selecting whether to enjoy a juicy tangelo or crunchy Bartlett pear.
Fend Off Hunger with Fresh Fruit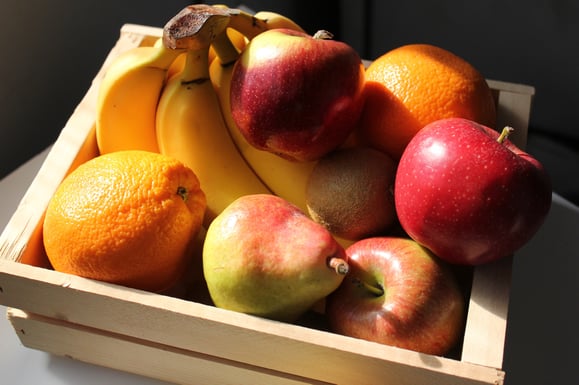 In addition to a myriad of beautiful veggie options, this week we're delivering all kinds of sweet fruits for you to snack on. Fresh, organic fruits are unprocessed, have a high water content and are full of vitamins, making them a great way to fuel and satisfy your body between meals. Here are a few special fruits that we're delivering this week:
Cara Cara Oranges: We're thrilled to have these colorful citrus back in the mix. Cara Cara oranges have a yellowish-orange peel and looks nearly identical to a standard navel orange from the outside. But slice one open and you'll discover a bright pinkish-red flesh. This coloring is caused by an abundance of lycopene, a caratenoid and powerful antioxidant that gives tomatoes their hue.
Tommy Atkins Mangoes: While there are hundreds of known mango cultivars that come in different shapes and sizes with a wide array of textures and flavor, Tommy Atkins is your iconic mango variety. Dark red skin with green and yellow accents hugs firm flesh that has a mild and sweet flavor.
Jonagold Apples: Big and burly, the Jonagold is a cross between Jonathan and Golden Delicious varieties. This is a very aromatic apple with a sweet honey flavor and moderate acidity. The thin skin is a greenish-yellow hue with a warm, red blush.
Meals Made Well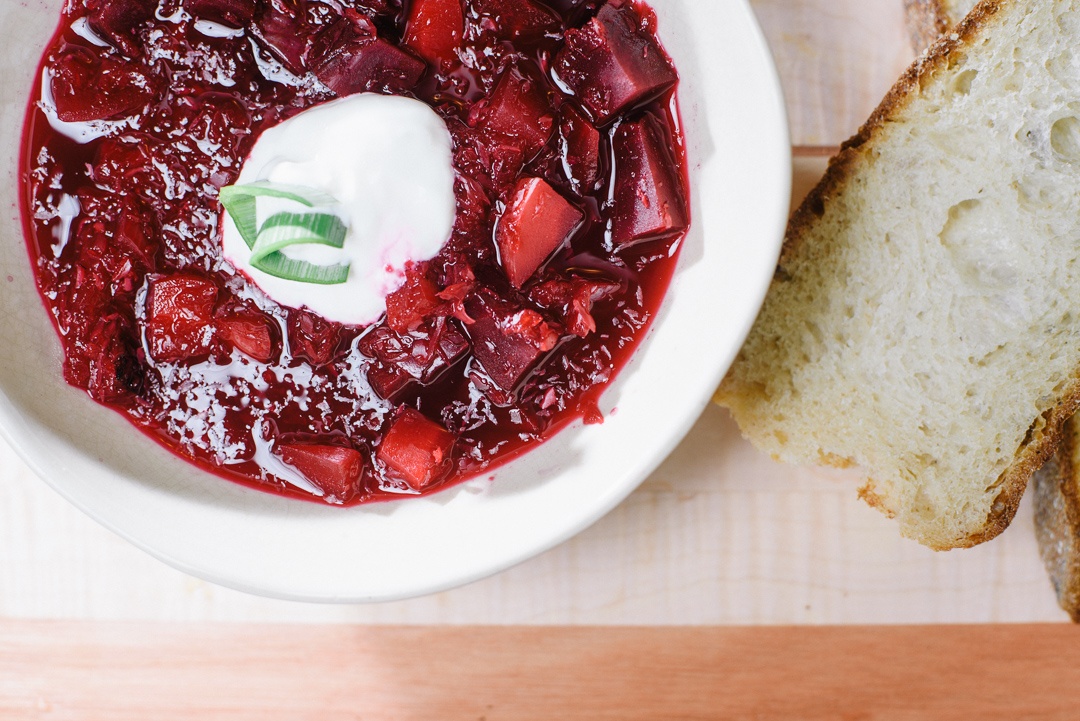 Snacks are certainly an important part of maintaining a healthy diet, but planning wholesome, filling and nutrient-dense meals is critical to your overall wellness. Meals are a whole lot easier, though, when healthful ingredients are brought right to your door.
This week we're delivering both beets and cabbage, which lend themselves to a classic recipe for Borscht. The Eastern European beetroot soup can be crafted in innumerable ways, but we recommend sticking to this traditional, straightforward recipe if it's your first go at it.
What better way to follow a steaming bowl of rich soup than with a fresh, effervescent dessert? This recipe for Grapefruit, Ginger and Star Anise Compote features base ingredients found in some deliveries this week, and is loaded with Vitamin C and the soothing properties of fresh ginger. If you've made a resolution to cut back on sweets, just reduce the amount of sugar for a truly healthy dessert.
Eat well, friends.