A weekly update from Boston Organics.
Tuesday, February 9th is Mardi Gras, the final day of a season of festivities and feasting. In New Orleans, revelers nosh on King Cake, muffuletta sandwiches, jambalaya and crawfish etoufée to begin the somber season of Lent with a bang. This week, we're celebrating Mardi Gras New England style! The winter veggies of our northerly latitude merrily don the traditional Mardi Gras colors of green, gold and purple and parade throughout Boston on their green plastic floats.
Colors of Carnival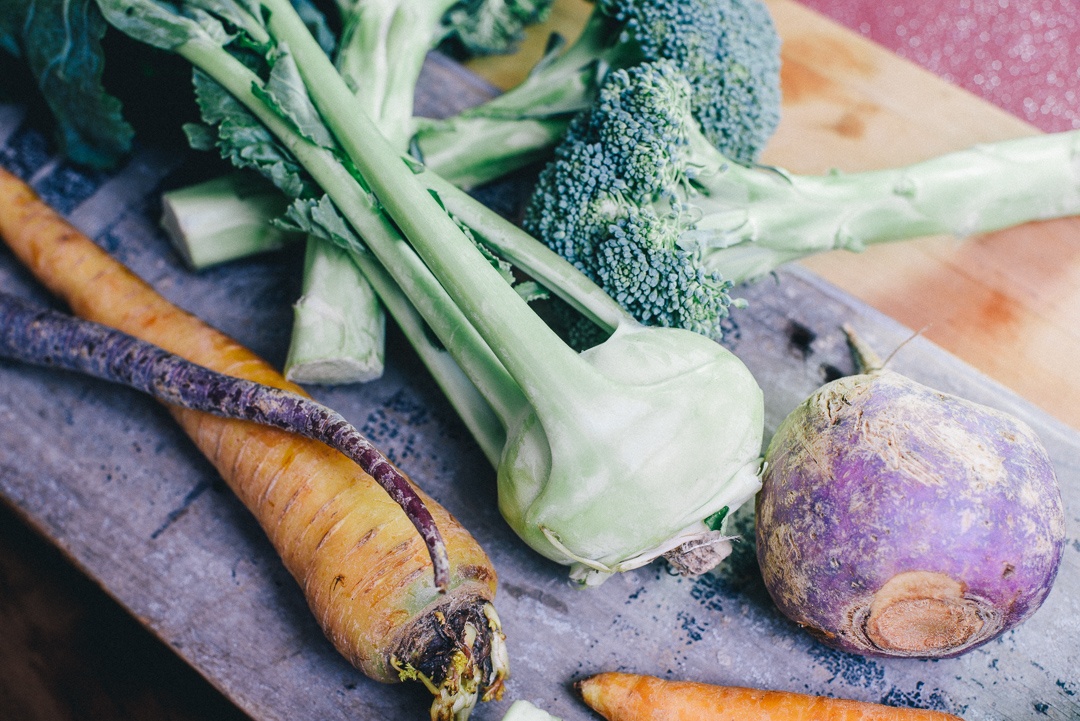 Beets and kohlrabi will jitterbug their way in wearing rich purples, like those seen on Mardi Gras beads and masks. But don't worry; they won't come hurtling towards your front door like a string of beads flung from a passing parade float. Dress up the beets even more with this recipe for Brown Sugar Glazed Beets (add carrots, turnips or rutabagas to the mix for a riot of roots!).
Broccoli and bok choy have green covered. Their festive florets and lavish leaves offer plenty of delicious nourishment to help you dance the night away to the sound of the jazz greats. To put a little spicy kick in your step, cook up some Cajun Spiced Broccoli and boogie on out!
Michael Docter will deliver gold carrots this week, and we will have Gold Ball turnips from Red Fire Farm. Mardi Gras gold is said to connote power, which certainly applies here: both golden carrots and Gold Ball turnips pack a potent nutritional punch. Carrots are loaded with vitamin A, while turnips are a great source of fiber and vitamin C.
Festive Feasting

Create a heartily delicious meal with this recipe for Kohlrabi Bok Choy Pizza. Bok choy leaves and sprinkles of turmeric top a delicious bok choy pesto base. Even though we had the green variety on hand, how pretty would this pizza look splashed with slices of purple-skinned kohlrabi?! What a perfect pizza to help you

celebrate the bounty of New England winter with the wild colors of southern carnival.

Top the meal off with a New Orleans classic: Bananas Foster. This dish was created in 1951 by chef Paul Blangé, who was challenged by the owner of his restaurant, Brennan's, to create a dessert showcasing bananas, which at the time were imported to the United States through New Orleans. The result is a decadent treat to help you light up the festival, or just another Tuesday night.

Eat well, friends.