With this weekend's snow, it feels like winter has truly arrived. This week, we are preparing recipes that will help keep everyone smiling in these cold months, from comforting treats to nutrient-dense meals.

Easy CHeesy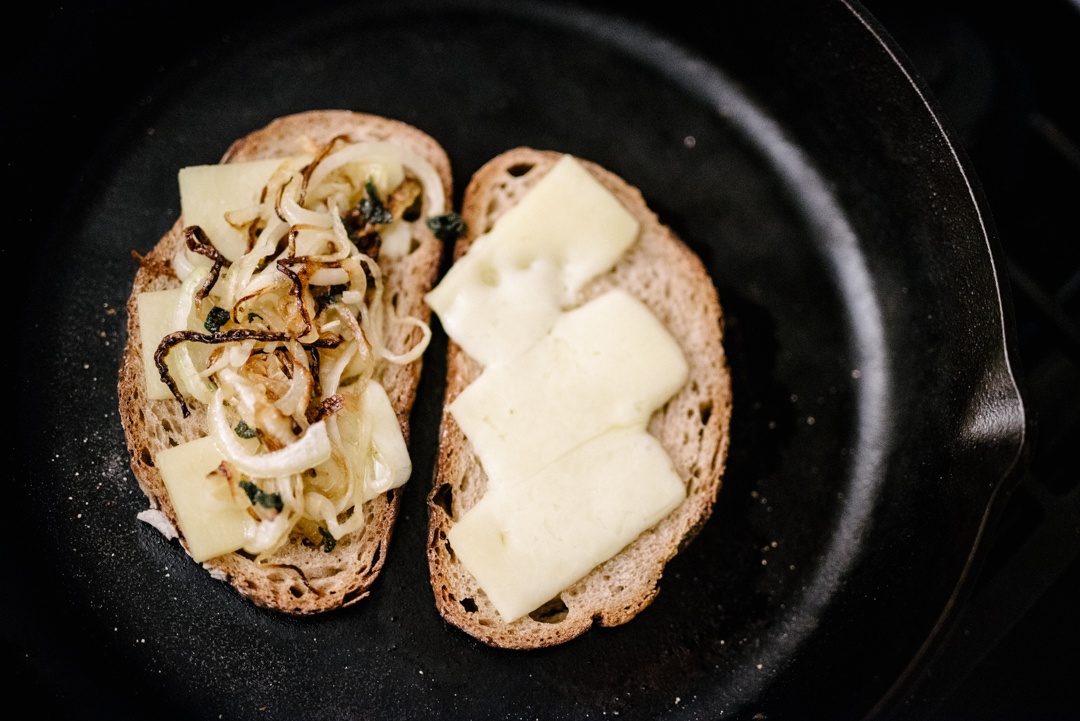 Something about the snow falling this past weekend made us crave the indoors, and a little taste of hibernation. We snuggled inside and ate comforting, melty foods. Especially that meltiest, gooiest of them all… cheese. What's cozier than a grilled cheese sandwich and a cup of soup? A soup-inspired sandwich, that's what. Toast up a hearty French Onion Grilled Cheese (and maybe even dip it in some beef stock). The rich flavors will make you feel wrapped in a blanket of warmth. Even if you're tucked up in a blanket already.
And if you are hankering for soup but maybe are too entrenched in the couch to make a big pot (no shame), we now offer soups crafted by Blount Fine Foods in Fall River, MA. Sample the Ancient Grain Minestrone, Vegetarian Chili or Broccoli Cheddar soups. Perfect for a snowy day or lunch on the go.
Hunkering down in the snowy winter doesn't have to be a solitary activity. When it's snowy, we like to gather around a Scrabble board with some pals. And all the right snacks, of course. Steaming mugs of tea and warm, fragrant Cheddar Pear Scones are sure to help you enjoy the most blustery of winter days.
Stretching sprouts
This week, Jonathan's Organics will deliver clover sprouts. Clover sprouts have thin white stems and small yellow-green leaves, called cotyledons. These tiny leaves are the first leaves to emerge on a new plant, and usually don't bear a resemblance to the mature leaves. Clover sprouts are full of Vitamin C and Vitamin K, helping add a boost of nutrition to your body just like the mature legume plants, including clover, do for the soil. If they can thrive in the snow, so can you! Enjoy clover sprouts this week topping Quinoa, Squash, Avocado and Sprout Timbale Stacks.

Eat the Rainbow
Help yourself thrive throughout the winter months by staying active, getting enough rest and eating a colorful variety of food. Combine richly-colored produce into flavorful meals that nourish your body and help remind you that there are more colors in the world beyond grey. (Though Sunday's clear blue sky was a reminder of that too!) One of our current favorites is Kale Salad with Orange Champagne Vinaigrette.
Have a delicious week!
---
This Week's Local Produce

All of the fruits and vegetables we deliver are grown without synthetic pesticides and are USDA certified organic. Interested in receiving produce that's both organic and locally sourced all year round? Check out our Local Dogma Box.
Similar to a CSA or farm share, our Local Dogma Box is filled with the best organic produce from local and regional farms and brought right to your door each week. It's the easiest way to eat like a locavore!