The Patriots may have missed this year's Super Bowl but that doesn't mean you can't borrow a page or two from the Boston Organics playbook and prepare recipes that are sure to make you MVP of the viewing party.
Kickoff Time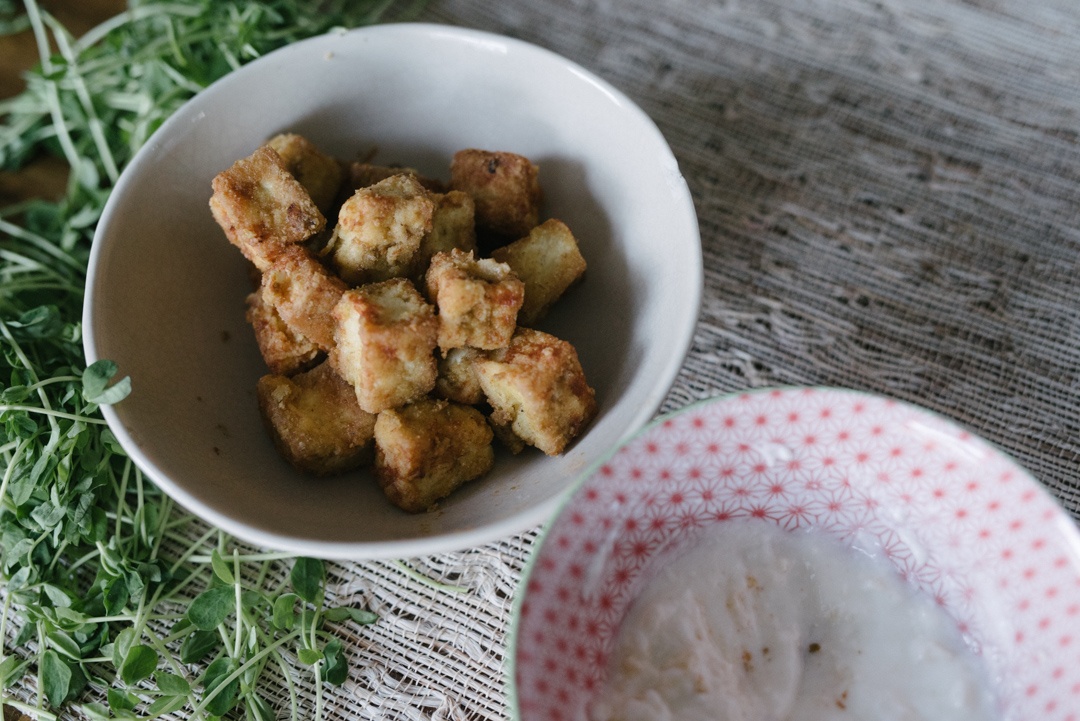 Wings are classic sporting event and bar food, but these Spicy Crispy Tofu Bites are such a delicious twist that you won't be able to keep away. The crunch and spicy kick are irresistible, just like the savory feta dip served on the side. It's perfect for dipping any veggie, from classic celery and baby carrots to radish slices. Just make sure your mouth doesn't intercept all the bites on the way to the snack table.
Show Stopper
We know that for some audience members the game may not be the main attraction. No judgment. Delicious game time snacks, splashy and funny ads and, of course, the halftime show are worthy of attention and have their own fan bases.
Serve carrot and radish slices with broccoli florets, slices of turnip or even green beans, accompanied by a flavorful dip. And there are so many good options out there! Avocado-based Green Goddess Dip can be adapted to include different herbs. Add some garlic for a kick, or try adding pea shoots in place of an herb for a fresh green flavor. Slightly spicy Pistachio Feta Dip is another great option. For a greens-packed version of the classic, we like this Cheesy Kale, Spinach and Artichoke Dip.
Souper Bowl
For a complete Super Bowl experience, don't forget to fix a super bowl of chili. There are tons of great chili recipes out there, from Root Vegetable and Black Bean Chili to Vegan Quinoa and Sweet Potato Chili. On Sunday, try this simple Vegetarian Chili, with a spicy kick from jalapeno peppers.
Have a delicious week!