This week, we're dreaming up sappy poems for the water and soil that help our food to grow, and for the farmers who foster the plants and harvest their bounty. For Valentine's Day, let your sweetie know you care, but also spread the love. And what better way to do that than through food?
Chocolate-Covered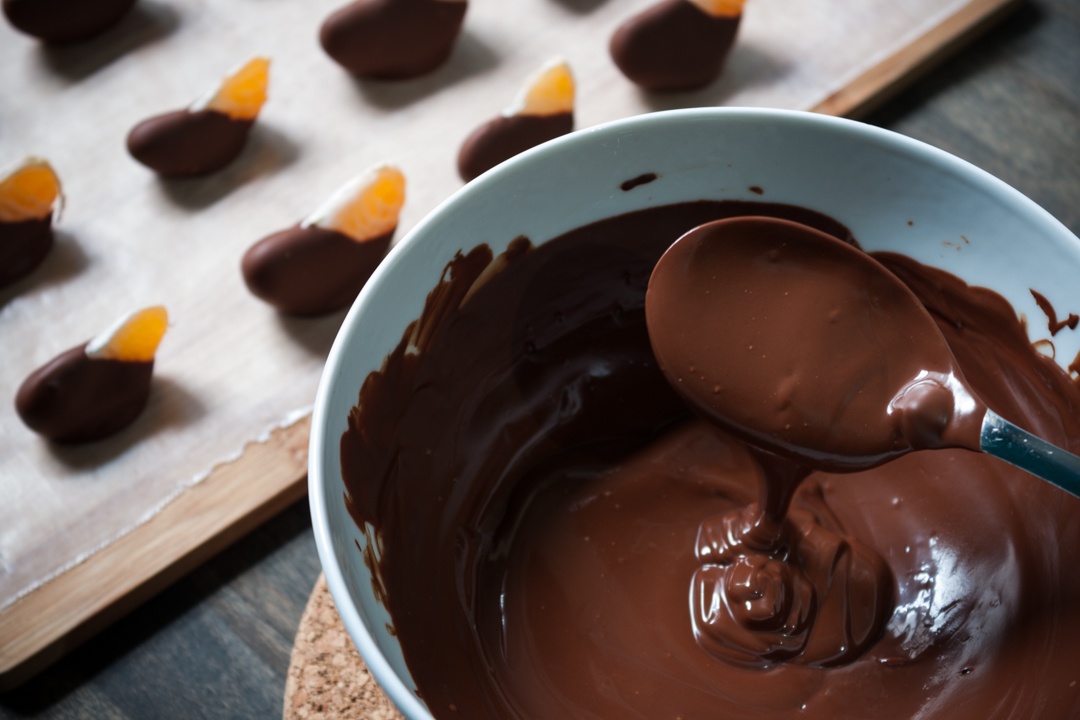 Chocolate is the essential Valentine's Day staple. Give your honey a treat they will enjoy, and which also has a serious social and economic impact in the form of fairly-traded chocolate from Equal Exchange. Chocolate Caramel Crunch bars are a favorite in the Boston Organics office.
For something even sweeter, craft a chocolate confection yourself. These Chocolate-Covered Mandarin Slices are beautiful, delicious, and best of all, simple. If you want to go all-out, we recommend Chocolate Beet Cake. The beet flavor doesn't come through, but they do add a rich purple-pink color to this moist, chocolaty cake.
Savor supper
For Valentine's Day, show some love for local growers and producers. Consider local businesses as you ponder the perfect present. Prepare a meal for your beloved highlighting local ingredients, as in this Baked Mushroom and Celeriac Torte. Thyme from Happy Valley Organics of Whately, MA, helps add warmth, while Kimball Brook Farm's half and half adds richness. All wrapped up in hearty celeriac grown at Red Fire Farm in Granby, MA, this stunning meal centerpiece is a labor of love.
Come Together
Sharing the love doesn't have to be limited to your one and only. Invite neighbors in your building in for a cup of hot chocolate and keep an eye out for local events that allow you to enjoy a meal while chatting with the stranger sitting next to you.
Connecting with neighbors will help build a stronger community. If you belong to a spiritual community or other organization that hosts potlucks, go! If they don't, consider organizing one. Bring together all the local bounty of New England while bringing people together with this simple recipe for Rosemary Roasted New England Roots. A warm bowl of soup is perhaps one of the most neighborly dishes you can make. Use our back to basics guide to prepare soups of all varieties.
Have a delicious week!
---
This Week's Local Produce

All of the fruits and vegetables we deliver are grown without synthetic pesticides and are USDA certified organic. Interested in receiving produce that's both organic and locally sourced all year round? Check out our Local Dogma Box.
Similar to a CSA or farm share, our Local Dogma Box is filled with the best organic produce from local and regional farms and brought right to your door each week. It's the easiest way to eat like a locavore!