They say that on St Patrick's Day, everyone is a little bit Irish, and this certainly seems true in Boston. Whether you are reveling along the parade route in South Boston, preparing a holiday meal for family and friends or just want to be surrounded by green, your Boston Organics box has just what you need.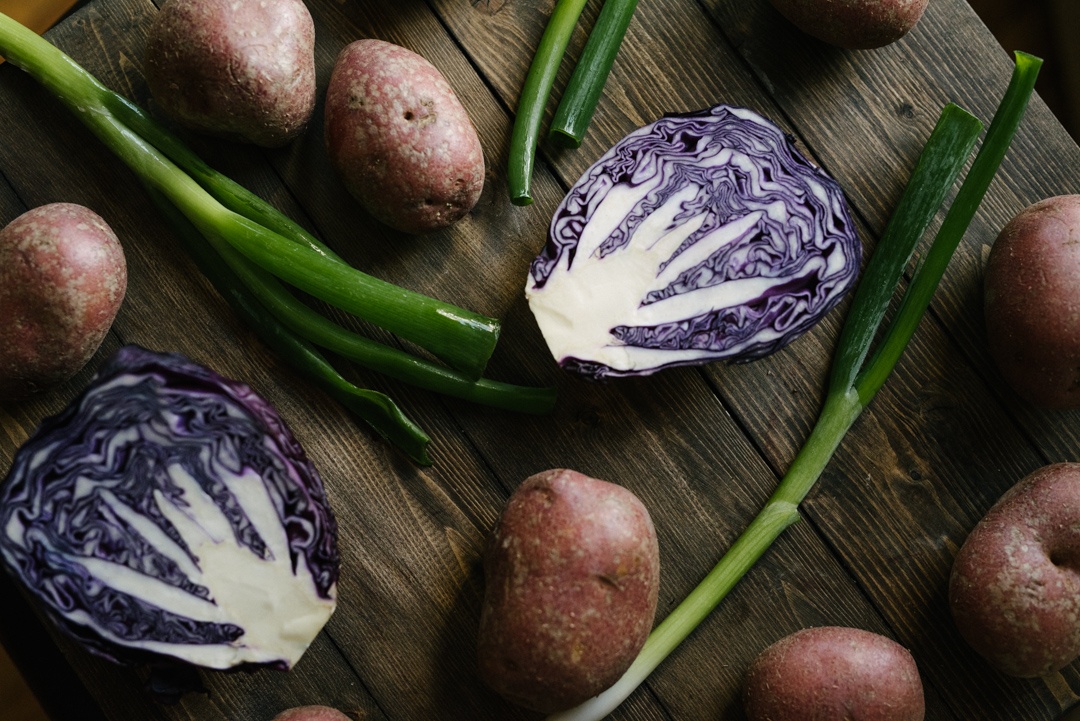 Corned Beef and Cabbage is a favorite St Patrick's Day fare. The name is pretty deceptive - corned beef has nothing to do with corn. The term refers to the grains or "corns" of salt used to preserve the meat. Cooking cabbage, potatoes, carrots and corned beef, while inspired by the Irish bacon and cabbage dish, is an Irish-American adaptation, and is sometimes referred to as New England Boiled Dinner.
Colcannon is a traditional Irish dish, made with potatoes and cabbage or kale. Make it with bacon, or try our vegan version. The best part of this recipe is that you won't have to lift a finger to obtain the ingredients. Get cabbage, potatoes, almond milk and more delivered right to your door.
Power greens
Everything from bagels to beer turns up green in the days leading up to St Patrick's Day. You can enjoy bright, verdant dishes without going crazy with the food coloring (though if you do feel like experimenting, we do have a recipe for adding homemade color to your food).
Fruits and veggies bring an emerald hue to your plate and extra doses of nutrients to your body. And you'll need them: though it is not yet officially spring, one of the best features of the season – the lengthening days – will get a boost this weekend when our clocks spring ahead. Be sure you have the nourishment you need for all the adventuring you will be inspired to do now that it isn't dark when you get out of work.
For a sweet treat, make a batch of Almond Avocado Pudding. Sweet, nutty and perfectly creamy, this light green dessert is sure to hit the spot. And since it's loaded up with good fats from the avocado and protein from the almonds, it would also make a satisfying snack.
Start your days off right with brightly colored breakfast. Potato hash with swiss chard and eggs will give you the energy you need to take on spring days. For an afternoon pick me up, try a Kiwi Banana Smoothie.
Have a delicious week!
---
This Week's Local Produce

All of the fruits and vegetables we deliver are grown without synthetic pesticides and are USDA certified organic. Interested in receiving produce that's both organic and locally sourced all year round? Check out our Local Dogma Box.
Similar to a CSA or farm share, our Local Dogma Box is filled with the best organic produce from local and regional farms and brought right to your door each week. It's the easiest way to eat like a locavore!