April showers may bring May flowers, but gosh do we wish those showers weren't snow. Fortunately, delicious local produce will be showering into Boston Organics boxes this week, including several new items.

Sunchokes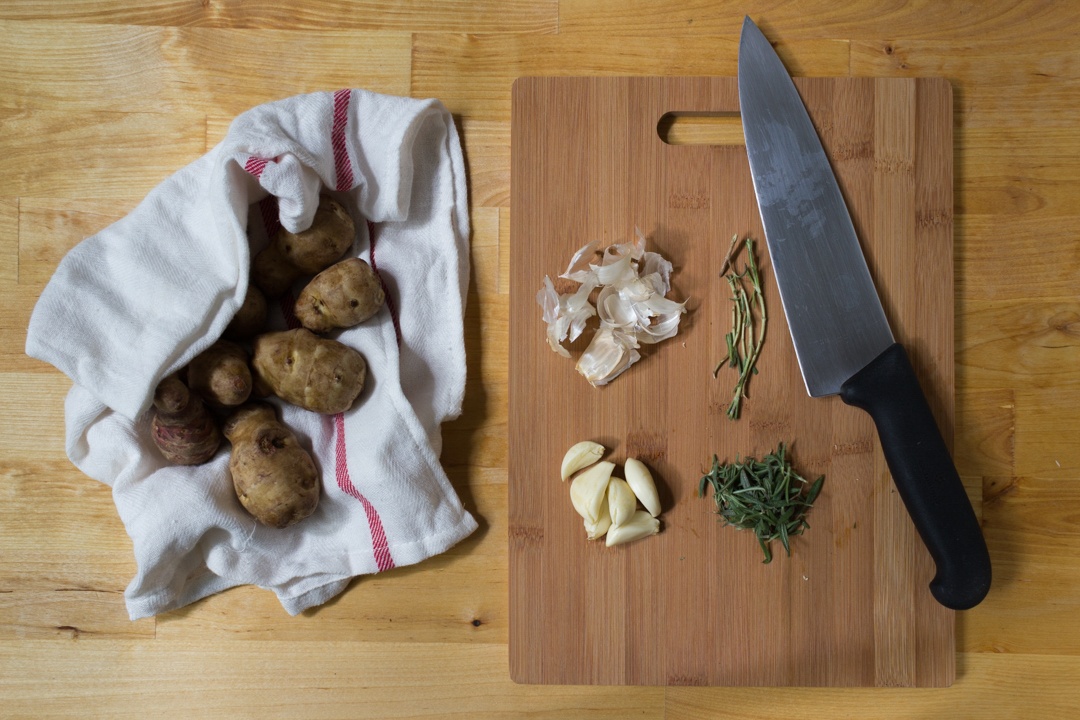 For the first time in more than a year, sunchokes can be found in boxes this week. Sunchokes are the tubers of a native North American sunflower species. They are delicious roasted with rosemary, or pureed into a delicious and creamy soup. Prepare sunchokes as you would potatoes, and enjoy their unique flavor, which is reminiscent of artichokes. To learn more about this enigmatic vegetable, check out our blog.
The rosemary in this week's boxes comes to us from Happy Valley Organics in Whately, MA. Happy Valley has kept us supplied with fresh herbs all winter long, helping add fresh flavor to our meals. During the cold months, these herbs are grown in solar-powered greenhouses. Enjoy savory and slightly sweet rosemary with popcorn as you sit and watch new plants growing in your garden.
Spring greens
This week, you may be lucky enough to find locally-grown baby spinach in your box. We're thrilled to start working again with Queen's Greens, who grows the tender spinach in hoop houses at their Pioneer Valley farm. We first started working with Queen's Greens last summer, and they supplied us with fennel, heirloom tomatoes, and unbelievably delicious bull's horn peppers.
We're also excited to see these first local greens of the season. Though we won't see many greens for another several weeks, it puts us in mind of the local bounty to come. Enjoy the spinach with another favorite of this transitional season: spring-dug parsnips. This recipe for Creamed Spinach and Parsnips is hearty enough for a chilly April day, but with fresh flavors to remind you that it is, in fact, April.
Have a delicious week!
---
This Week's Local Produce

All of the fruits and vegetables we deliver are grown without synthetic pesticides and are USDA certified organic. Interested in receiving produce that's both organic and locally sourced all year round? Check out our Local Dogma Box.
Similar to a CSA or farm share, our Local Dogma Box is filled with the best organic produce from local and regional farms and brought right to your door each week. It's the easiest way to eat like a locavore!