When the sun shines on our faces it suddenly seems like the world is full of wondeful new possibility. Ok, so maybe we're being a little hyperbolic... but only a little. This week, take a moment to appreciate all the possibilities contained in your Boston Organics box. From local mushrooms to brightly colored rhubarb and carrots, you will see delicious organic ingredients to use as you channel your springtime inspiration.

Mushroom munchies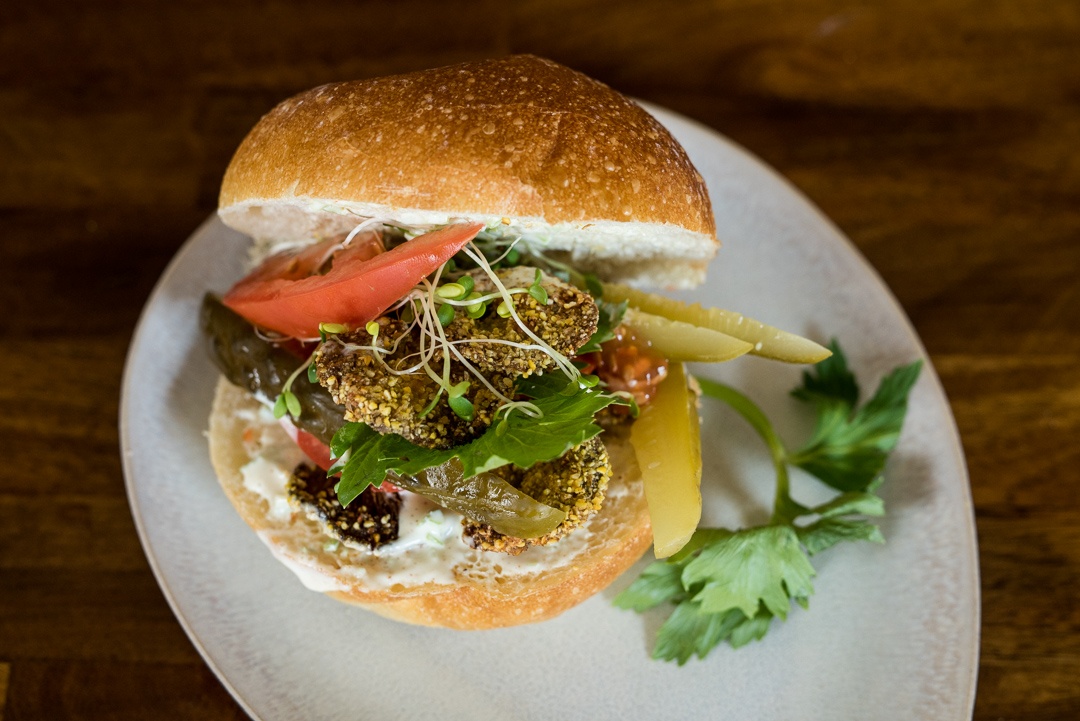 Keep an eye out this week for Italian oyster mushrooms from Mousam Valley Mushrooms of Springvale, Maine. Italian oysters tend to have a blue-gray color and mild, earthy flavor. Mousam Valley grows mushrooms year-round in a converted dairy barn, using straw and Maine hardwood as the medium for growing fungi. They constantly experiment with varieties of mushrooms, striving to ensure that they are producing the most flavorful, closest to wild mushroom possible.
As the weather starts to warm up, we want to spend more and more time outside enjoying the sunshine and all the delicious food that can be taken out and eaten on a park bench. We love exploring street food, but you can also make your own versions. Enjoy this week's oyster mushrooms in a savory vegetarian po'boy sandwich. The hearty mushrooms are complemented by tangy mustard and pickles for a flavorful and satisfying meal.
Rad Rhubarb
Rhubarb will again be available as an add-on this week so that you can take advantage of the fleeting season for this colorful stalk. Rhubarb is often accompanied by strawberries, but this recipe for Roasted Spiced Rhubarb with Dates and Yogurt draws on a slightly different flavor palette. Dates add a rich sweetness to offset rhubarb's tart flavor, while orange zest helps add brightness.
Colorful carrots

You'll find some unique color in your box this week in the form of purple carrots from Red Fire Farm. Though purple carrots are less common these days than their orange counterparts, purple carrots were more often seen before the 16th century, when it's thought that the Dutch first bred and popularized orange carrots. We're excited this week to have purple carrots that hearken back to the early days of carrot cultivation.
Sadly, the purple color is diluted when cooking, so raw is the way to go. Revel in the bright color of these sweet roots with a recipe for a crunchy carrot salad. This week, we're thinking about this Moroccan Raw Carrot Salad. If you're feeling a little more whimsical, try a Spiced Carrot Tangle.
Have a delicious week!
---
This Week's Local Produce

All of the fruits and vegetables we deliver are grown without synthetic pesticides and are USDA certified organic. Interested in receiving produce that's both organic and locally sourced all year round? Check out our Local Dogma Box.
Similar to a CSA or farm share, our Local Dogma Box is filled with the best organic produce from local and regional farms and brought right to your door each week. It's the easiest way to eat like a locavore!