Happy National Bike to Work Week! Here at Boston Organics, we have a handful of staff who regularly cycle to the office, and one dedicated rider who does so no matter the weather, braving rain and snow. Fortunately, neither of those is on the horizon this week; the forecast is calling for beautiful, sunny days (for the later part of the week, anyway). What better time to take your bike out for a spin? Regardless of how you choose to get around, the produce in this week's boxes will help nourish you and inspire you to lean in to spring.
Local Season Preview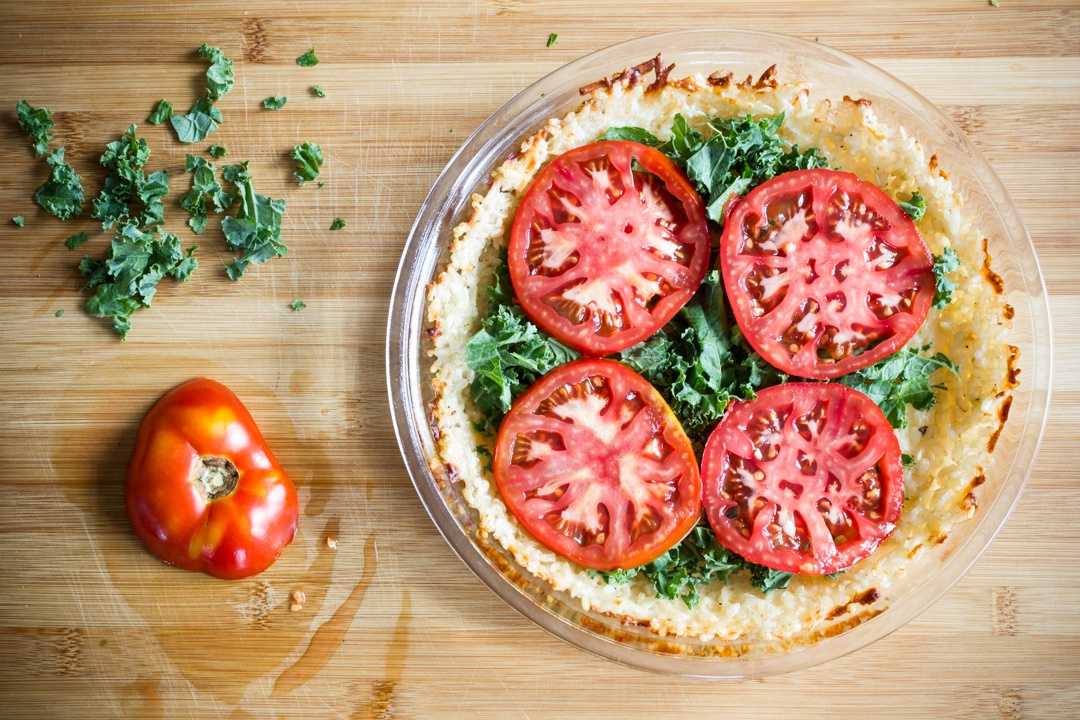 Though many field-grown New England veggies are still some time away (though local cooking greens are expected in the next couple of weeks!), we are excited to offer local hot-house grown salad tomatoes. These little previews of warmer months come to us courtesy of Long Wind Farm in Thetford, Vermont. Farmer Dave Chapman has for thirty years worked to perfect soil-grown greenhouse tomatoes that taste even better than they look. Enjoy these tasty tomatoes in this gluten-free Tomato-Kale Quiche in Cheesy Rice Crust.
SPREAD OUT

We now offer jars of chocolate and vanilla spice sunflower seed butter, as well as perfectly sweet (and green!) pumpkin seed butter made by locally-based 88 acres. The company produces seed butters that are nut free, but that even those without allergies will enjoy. These butters make a perfect snack spread on toast, slices of apples, or blended in to your favorite smoothie recipe.
sage Decisions
Warm, fragrant sage has been used for thousands of years as a culinary and medicinal herb. This week, we're enjoying this pungent herb in liquid form. Make yourself a cup of sage tea by pouring some hot water over a few leaves, and letting them steep. It's been said that sage offers excellent support for the nervous system, and has even been found by some to help relieve indigestion. (Of course, we make no medical claims. We simply enjoy the soothing herbal flavor!)
If you'd like to raise a glass to the longer days and warming sun, shake up a Summer Sage Cocktail. Though the recipe calls for red plums, our staff have enjoyed this perfectly sweet and herbal drink using a mix of whatever stone fruit they have had on hand. The juicy nectarines found in this week's boxes are a flavorful substitute.
Commonly associated with winter stews and Thanksgiving stuffing, sage is also a versatile cooking herb. Combine it with shiitake mushrooms from Mousam Valley and prepare Chicken with Sake and Sage.
Little Bites

Tots need to get around too, and love fresh produce like adults do. To read about Boston Organics babies and their favorite produce, check out our blog. Though grown ups can eat produce in lots of different, fun ways, pureed fruits and veggies can have their appeal, especially in this recipe for Avocado and Pear Baby Food Popsicles. Little ones will love the sweet and creamy puree, and kids and grown ups alike will enjoy the blend frozen on a popsicle stick as the weather gets warm.
Have a delicious week!
---
This Week's Local Produce
All of the fruits and vegetables we deliver are grown without synthetic pesticides and are USDA certified organic. Interested in receiving produce that's both organic and locally sourced all year round? Check out our Local Dogma Box.