We hope everyone is having a restful and meaningful Memorial Day. This week, we're experimenting with new items on the grill, exploring the many faces of cauliflower and getting creative with a new chef kit. No matter what you have cooking this week or as the summer starts to roll, you'll always be able to prepare delicious, produce-packed meals with help from your Boston Organics box.
Fire up the Grill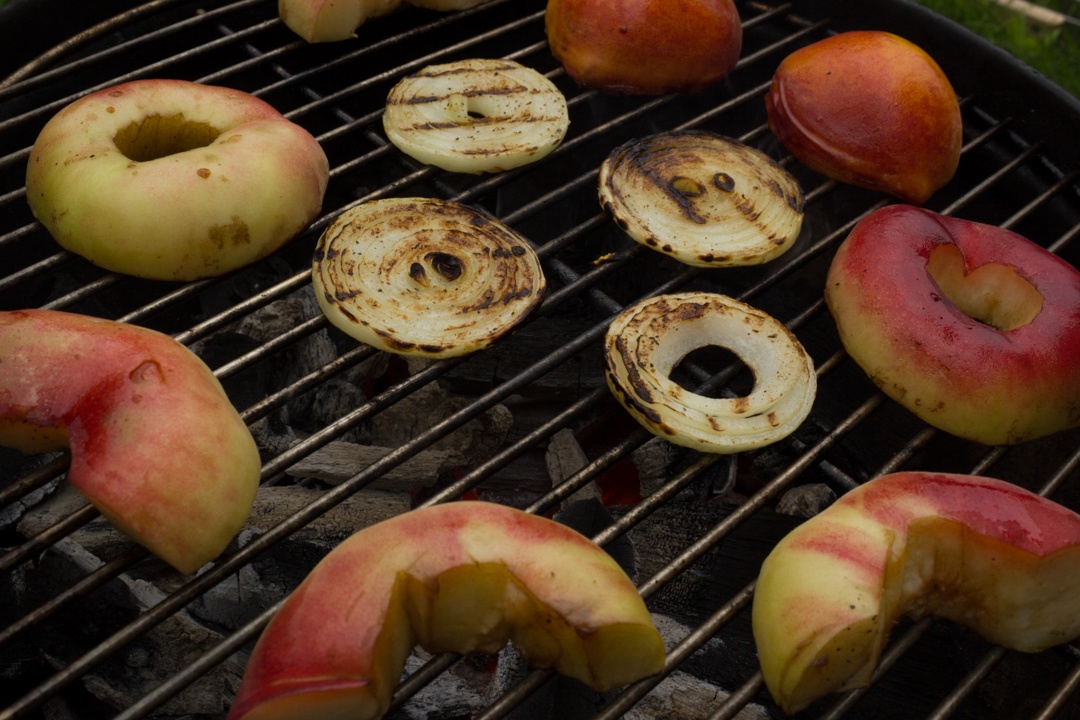 Memorial Day is often hailed as the start to summer, and summertime means grilling. We love getting creative with the produce we put on the grill, from classics like peppers, onions and mushrooms, to fruit like pineapples and peaches. These grilled veggies can be incorporated into salads, stacked in sandwiches or used to garnish burgers, as in this Garlic-Thyme Burger with Grilled Tomato. Skip the ketchup for this one: the hot grilled tomato adds saucy richness to the burger, while the thyme adds a warm but unobtrusive flavor.
Tons of Cauli-Flavor

Cauliflower is a master of disguise, making a substitute for everything from rice to tater tots. Low in carbs and with a mild flavor, this vitamin-c packed veggie is a great substitute for folks wanting to limit their carbohydrate intake or who are just looking to get more veggies into every meal. This recipe for Cauliflower Pizza is sure to satisfy a craving for a slice of 'za, while offering all the nutritional benefit of cauliflower.
Introducing the Spring chef kit
With a new season, we've also developed a new Chef Kit. Though with Memorial Day, we might be in the mood for summer, agriculturally speaking, it's still spring. The spring chef kit is curated, but not micro-managed, so you have flexibility to prepare many different meals using the building blocks included in the kit. The kit includes a recipe card with suggested meals using the box contents, including delicious Pan-Fried Quinoa Potato Cakes, but you are of course welcome to experiment. This kit is a great foundation while assembling the contents of a custom box, if you're not sure where to start.
Smell the Springtime
Springtime is fragrant, with the scent of blooming flowers filling the air and nostrils. It's also a time when differently-pungent plants spring up, like garlicky ramps and the first shots of chives. Celebrate all the smells of spring with Scallion Biscuits. These buttery savories can also be made with chives, and are sure to add their own aroma of warm-baked goodness to your home.
Have a delicious week!
---
This Week's Local Produce
All of the fruits and vegetables we deliver are grown without synthetic pesticides and are USDA certified organic. Interested in receiving produce that's both organic and locally sourced all year round? Check out our Local Dogma Box.