For many of us, midsummer is a time for relaxing. Whether you are lucky enough to take a week-long vacation, a long weekend at the Cape or taking it easy on a Wednesday evening, the fresh, flavorful produce in your Boston Organics box this week - and all the recipes you can prepare with it - will be sure to help you lighten up.
Cooling Cukes
On a warm summer day, cooking might be the last thing you want to do, let alone clean dinner dishes. Cool off with this refreshing Avocado Cucumber Soup, a one pot, or rather one blender, recipe.
This week, the refreshing cucumbers in your box come to us from the Kitchen Garden in Sunderland, MA. After meeting at the Union Square Greenmarket in NYC, couple Tim Wilcox and Caroline Pam decided to start farming in central Massachusetts where the rich river bottom soil is ideal for supporting small sections of different types of crops. You can find carrots, beets and summer squash from the Kitchen Garden in boxes this week. Don't forget to raise a cool glass of Cucumber Agua Fresca to these and all the hard working farmers who keep your Boston Organics box full of goodies.
Totally Tofu

With grilling season in full swing, burgers and hot dogs are in abundance. If you need a break from the smokey meat often found at summer gatherings, turn to tofu. This versatile protein can be transformed into light and flavorful meals that also help highlight the abundance of local produce in your box. For a savory supper, try preparing Roasted Tofu with Shitake, Soy and Ginger Over Baby Spinach. This dish has special local flavor with tofu from Vermont and mushrooms from Maine.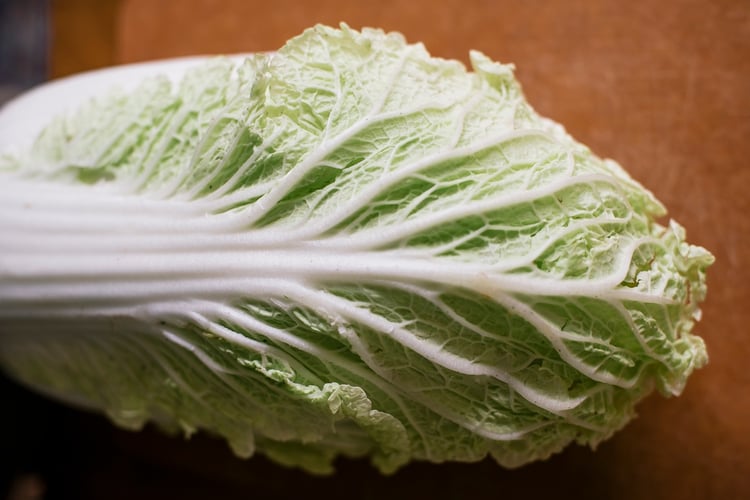 This week's boxes will also include napa cabbage. Often referred to as "Chinese cabbage", this veggie has pale yellow-green leaves that are more delicate than a typical green cabbage. Enjoy this cabbage raw in coleslaw, fermented into kimchi, or sauteed in a stir-fry. Combine napa cabbage with tofu in this bright and simple salad.
Have a delicious week!
---
This Week's Local Produce

All of the fruits and vegetables we deliver are grown without synthetic pesticides and are USDA certified organic. Interested in receiving produce that's both organic and locally sourced all year round? Check out our Local Dogma Box.