They often say that before the food gets to our mouths that we eat with our eyes. All summer we have been talking about the many different local greens but now we get to talk about some different colors, blue, orange, red and yellow. These colors will be highlighted by the new and exciting local fruits and vegetables we have this week. Local vegetables have been very exciting so far this summer and they continue to be. This week also get to see an increase in number of local fruit that will be on display in many of the boxes and available as an add on.
Blue
The first color is blue and with that comes the much anticipated 5lb boxes of Maine blueberries. It is that time of year again where we are lucky enough to be able to offer these wonderful boxes of blueberries. We have worked with Burke Hill Farmin Cherryfield, ME for almost a decade now and many customers await the news that we finally have 5lb boxes of blueberries from them at the end of every summer. These boxes are perfect to put directly into your freezer to take out and enjoy over the next couple of months. This item will be very limited so please try and get your orders in as soon as possible so that we are able to accurately place our orders with Burke Hill Farm.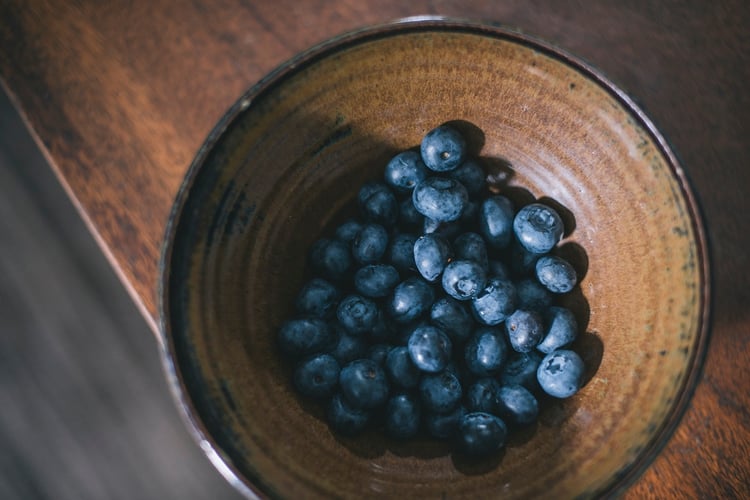 If you are looking for blueberries but are not ready to commit to 5lbs worth we also have pints available from Dwight Miller and Son Orchards. Read Miller has been our main supplier of local apples in the past but this year his apple crop was wiped out by some severe hail and rain. This will have a major impact on his farm so we have worked closely with Read to determine what other crops that he grows that we would be able to offer to our customers. So if you are looking for some tasty blueberries to make Blueberry Zucchini Bread with then get a pint of these juicy and plump berries in your next order from Boston Organics and know that you are supporting a local farmer.
Orange

The next color we want to highlight this week is orange, the color of the wonderful cantaloupe coming from Riverland Farm. We are thrilled to be able to offer this flavorful melon from one of our newest farm partners in the great state of Massachusetts. There are many recipes that feature the bright flavor of this sherbet colored fruit but we wanted to highlight a refreshing drink. Cantaloupe Agua Fresca is as refreshing as it gets and is perfect for any occasion as we enjoy the last couple weeks of August.
Red and yellow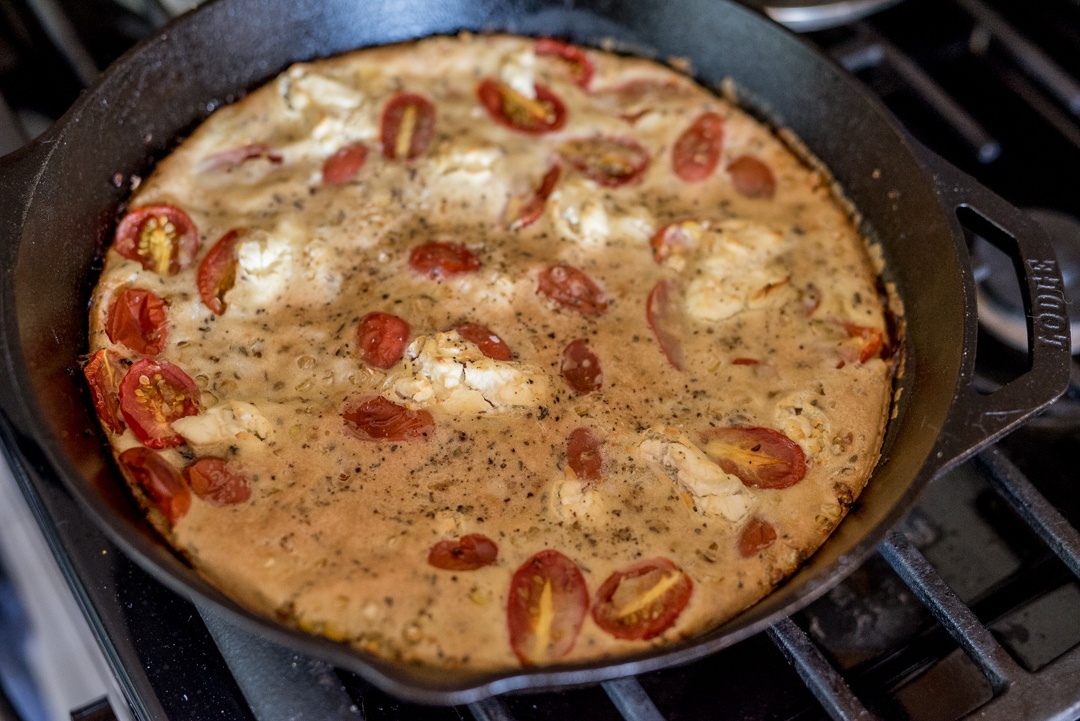 The last two colors this week are yellow and red because we have corn and grape tomatoes coming to us from Lakeside Organics of Hadley in Hadley, MA. Every year we wait for the call from Joe Czajkowski letting us know that his corn is ready. In recent years he has also been able to bring us grape tomatoes as well. We look forward to working with Joe ever year, and to eating his delicious corn, grown in the fertile Pioneer Valley. We wanted to find a recipe that would highlight the two items coming from Lakeside Organics of Hadley and this Summer Clafoutis with Cherry Tomatoes and Corn does just that. This is traditionally French dessert is turned into an amazing savory dish with the combination of the local corn and tomatoes.
Have a delicious week!
This Week's Local Produce

All of the fruits and vegetables we deliver are grown without synthetic pesticides and are USDA certified organic. Interested in receiving produce that's both organic and locally sourced all year round? Check out our Local Dogma Box.