Saint Patrick's Day observes the death of Saint Patrick, the patron saint of Ireland. People spend the holiday celebrating Irish culture and traditions including parades, Irish step dancing, drinking green beer, or eating Irish cuisine. Did you know your chance of finding a 4-leaf clover is 1 in 10,000?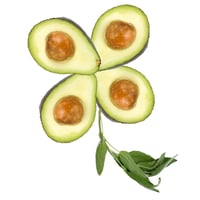 As tradition goes, wearing green on St. Patrick 's Day will make you invisible to pesky leprechauns, otherwise be weary of getting pinched! Different cities hold different traditions – Chicago colors the Chicago River green with a natural vegetable dye, and Hot Springs holds the world's shortest parade (98 feet). While I don't think Mayor Walsh will approve dying the Charles River green, we still have an awesome parade! Boston's St. Patrick's Day parade will start Sunday March 17 at 1:00 pm at Broadway Station.
Green recipes to keep leprechauns away

INGREDIENTS
1 cucumber, peeled and cut into 1/4 inch cubes (about 2 cups)

2 avocados, pitted and peeled

1/2 cup low fat plain yogurt

3 tbl fresh lime juice

1 minced small jalapeno (seeds and ribs removed for less heat, if desired)

1/3 cup sliced scallions

2 tbl chopped fresh cilantro

Coarse salt and ground pepper

1 tsp olive oil
Recipe
1. In a blender, combine half the cucumber and 1 avocado with the yogurt, lime juice, jalapeno, scallions, 1 tablespoon cilantro, 1 cup ice water, 1 1/2 teaspoons salt, and 1/4 teaspoon pepper. Puree until completely smooth. Transfer to a large bowl.
2. Cut remaining avocado into 1/4-inch cubes. Stir avocado and remaining cucumber into soup. Thin with 1/2 to 1 cup ice water, as desired. Season again with salt and pepper. Chill, about 1 hour.
You can also make these green recipes
Sweet and Tangy Collard Greens, Collard Rolls with Lemon Dill Sauce , Asian Cucumber Salad with Basil, or Raw Collard Green Wraps (below)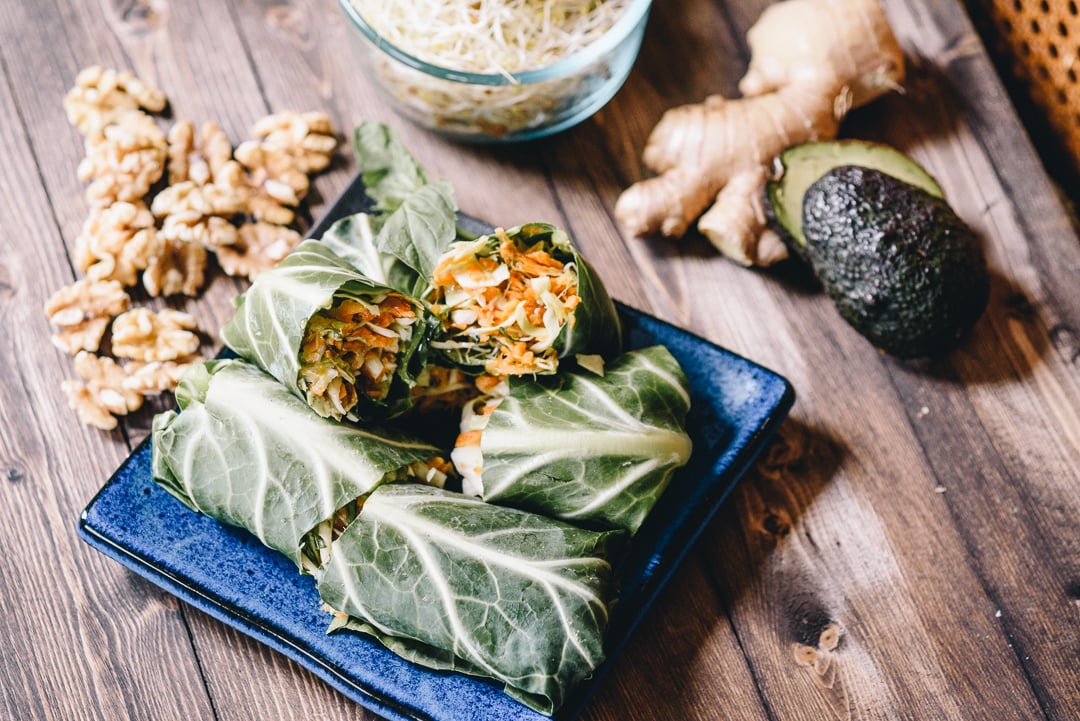 --- ----- ---
Do you have any St. Patrick's Day traditions? Comment below!