Our Dogma Box includes organic fruits and vegetables sourced as close to Boston as possible throughout the year. Similar to a CSA or farm share, this box is filled with the best organic produce from local and regional farms each week. This week the Dogma box is serving up mildly-spicy local veggie realness!
This week's Dogma Box contains:
3 Corn (Lakeside Organics of Hadley, MA)
1 Grape Tomatoes (1 pint) (Lakeside Organics of Hadley, MA)
1 lb Assorted Eggplant (Kitchen Garden Farm, MA)
1 lb Assorted Snack Peppers (Kitchen Garden Farm, MA)
1 Kale (bunch) (Atlas Farm, MA)
1 Green Leaf Lettuce (Atlas Farm, MA)
1 Sprouts (4 oz) (Jonathan Sprouts, MA)
1 Watermelon (Riverland Farm, MA)
What is local?
So what exactly is local food? Well, that depends on who you ask! There's actually no legal definition for local food, but the general concept is that the food is grown as close to home as possible. Here at Boston Organics, we take a more regional approach by sourcing much of our local produce from the northeast region (Massachusetts, New Hampshire, Vermont, Maine).

Unlike the term "organic," which is strictly regulated by the USDA, there is no legal definition, no set of rules and practices, no inspection process, and no labeling guides for what exactly can be called "local" food. Therefore, it is difficult for you, the consumer, to really know if your food was grown sustainably or not. When you buy food that is local and certified organic, you can be sure that what you're eating is free of chemicals, was not genetically modified, and was grown using eco-friendly practices!
If you're curious where your produce comes from don't be afraid to ask!
recipes:
Will you lend us your ear? This warm corn salad is sure to brighten up your day!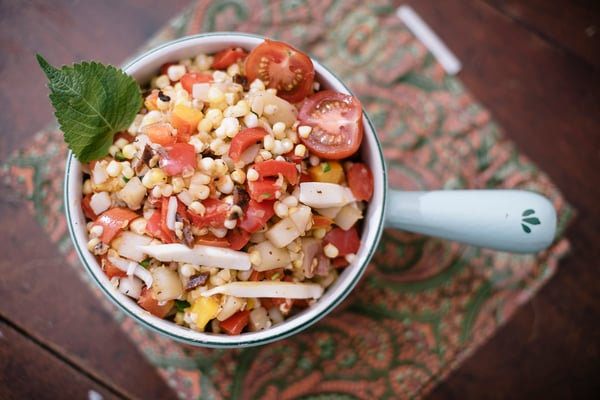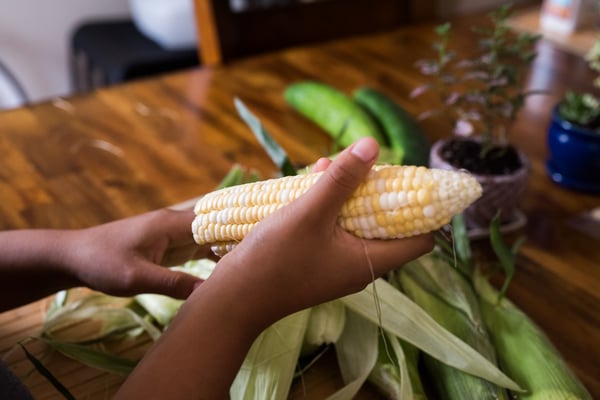 Or check out this corn salsa with black bean cakes.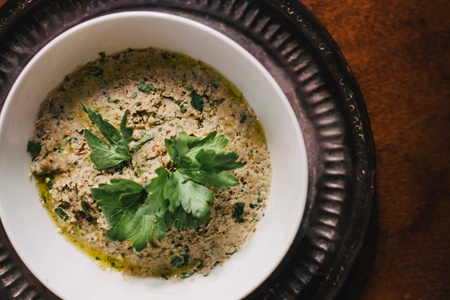 Make sure to wash your sprouts before you eat them. Enjoy these cute sprouts cold or hot!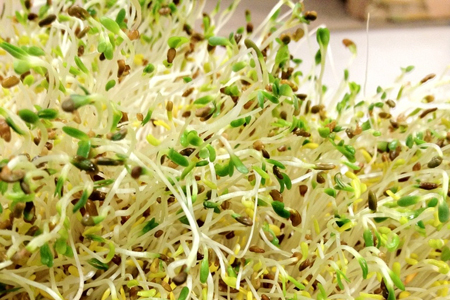 Use kale, green leaf lettuce, or whatever greens that might be growing in your garden. Watermelon from Riverland Farm will go perfectly in this salad with balsamic glaze.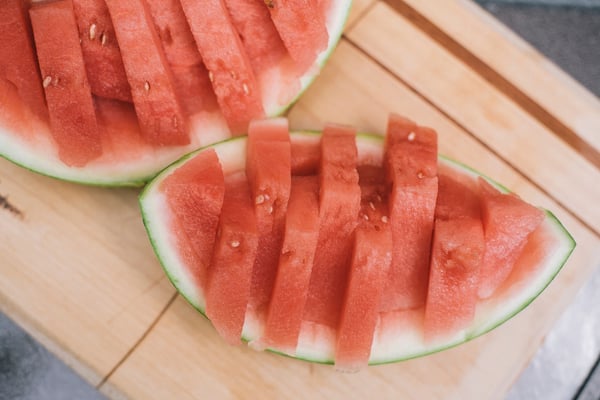 Snacking peppers are sweet, tender, and deliciously bite sized! Stuff these peppers with whatever you like and enjoy them in no time!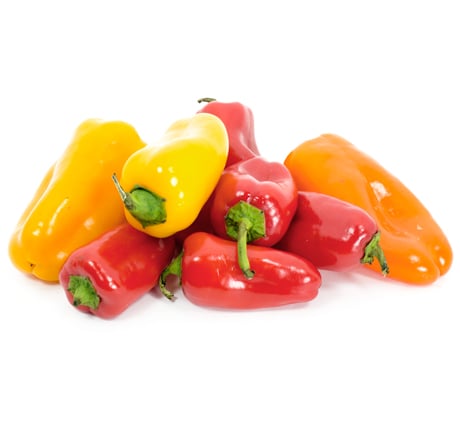 ---
What are you cooking up this week? Share in the comments below or tag us in your pictures on social media! Want to share a recipe with Boston Organics? Email us at Marketing@Bostonorganics.com with a photo and recipe instructions. Include your social media link if you'd like!