Most people eat cranberries once a year, on Thanksgiving, mixed into their mashed potatoes (at least that's how I do it). But if you're only eating cranberries on Thanksgiving, you're missing out. Here are five more ways to enjoy this delicious fruit, grown right here in New England!
CRANBERRY APPLESAUCE
You know what kids love? Applesauce. But you want your kids to have a little variety in their diets. Not a ton. Just some. This recipe for cranberry applesauce is a twist on traditional applesauce, with added vitamins C and K from the cranberries.
CRANBERRY AND SAGE SHRUB
A shrub is a sweetened vinegar-based syrup, also sometimes referred to as a "drinking vinegar." It can be served in a variety ways. You can drink shrubs straight, mixed with club soda or in cocktails. Here's a recipe for a crackin' cranberry sage shrub. To make a delicious cranberry shrub cocktail, try this:
Fill a cocktail shaker halfway full of ice.

Add 3/4 ounces of shrub and 2 ounces of bourbon, along with 1 teaspoon maple syrup and three drops of a favorite cocktail bitters.

Shake until well-chilled, then pour in a cold glass.

Garnish with leftover cranberries skewed on a toothpick or a strip of orange zest.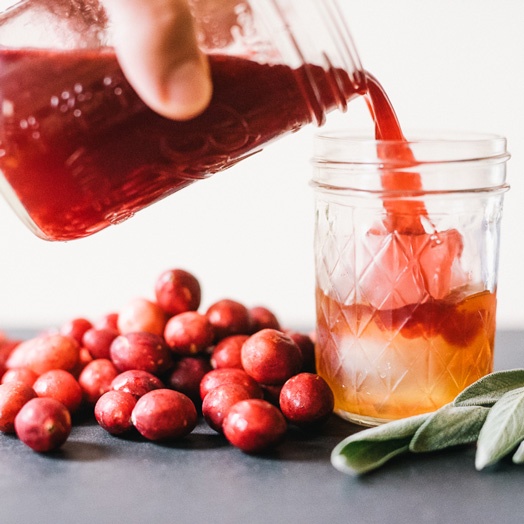 CRANBERRY salsa
You know what's lame? Salsa from a jar. The best part about salsa is the freshness of the ingredients, and you lose all of that with jarred salsa. So make your salsa fresh. And while you're at it, mix things up with this recipe for cranberry salsa. Serve it with chips; on top of fish tacos; with crackers and cream cheese; you might even consider substituting it for the cranberry sauce you usually serve at Thanksgiving.
CRANBERRY Plum green smoothie
Smoothies are a great way to start the day, but if you're like me you find yourself making the same smoothie over and over. Break out of your smoothie rut with this recipe for cranberry plum green smoothie.
Chocolate cranberry cake with chocolate icing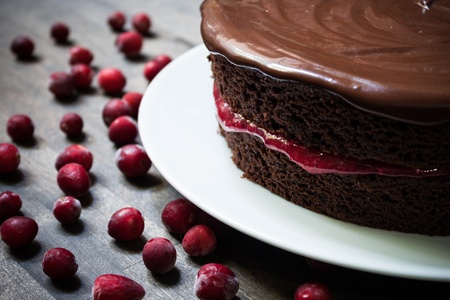 How amazing does that look? Don't you need a tall glass of milk just from looking at that cake? You don't ever need an excuse to make an amazing chocolate cake, but if you're looking for one, here it is: Saturday is National Dessert Day. So what are you waiting for? Here's the recipe. Go grab your apron and preheat the oven. It's cake time.