We all know that breakfast is the most important meal of the day. Of course, knowing this doesn't make it any easier to sit down to a wholesome breakfast before you dash out the door in the morning. For those of us who just can't seem to get ahead of the morning rush, we have six healthy office breakfast tricks, ranging from make-ahead meals to recipes you can prep with only your break room microwave or hot water dispenser. Eat up!
1. Eggs-elLent beginnings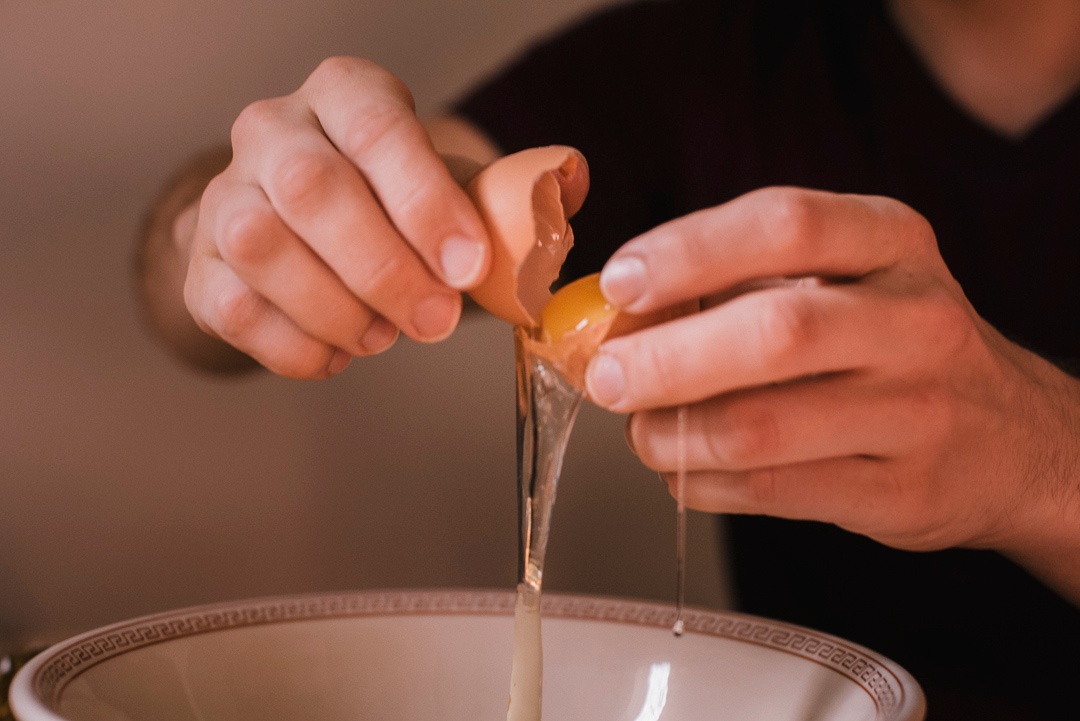 Protein-packed eggs without a pan to wash before work? Yes please. Mini frittatas baked in a muffin tin are a satisfying make-ahead meal, and this flexible recipe can be altered from week to week to avoid frittata fatigue. To get your egg fix on the go, whisk eggs and milk in a mug, and toss in the microwave. Top with cheese or even herbs and you're good to go. If you fancy a sweet eggy breakfast, mug French toast is just the ticket.
2. TOAST to A happy morning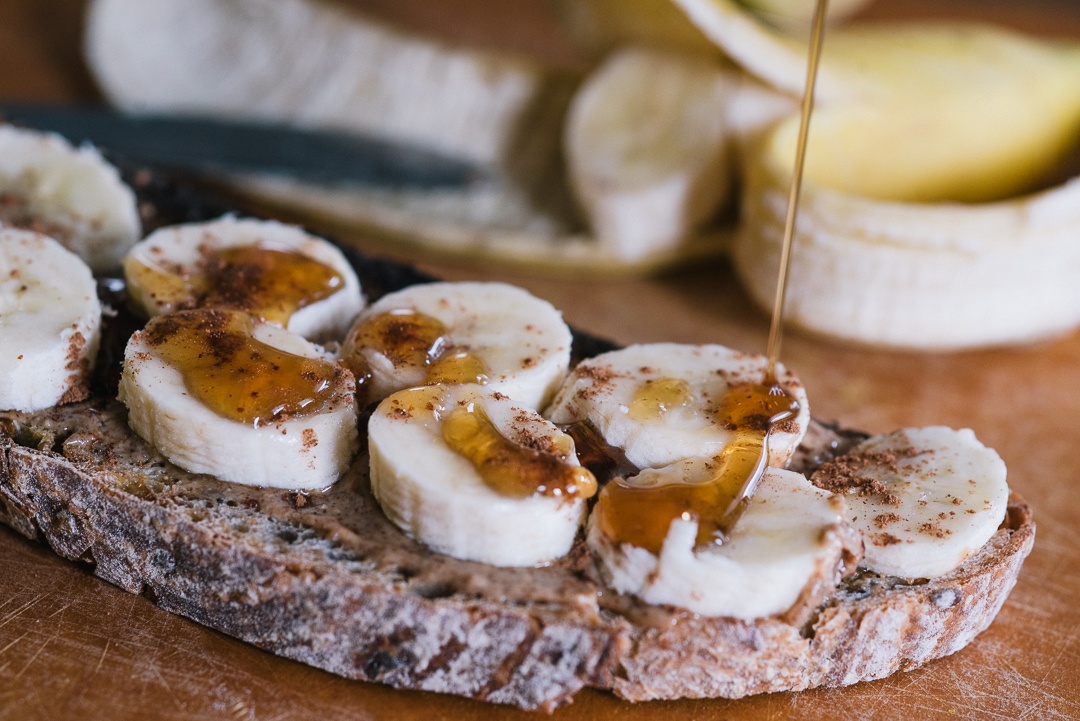 Toast is a delicious vehicle for all your breakfast needs. Top a slice with mashed avocado, salt and pepper to get a satisfying dose of nutrients and healthy fats. Spread toast with organic peanut or almond butter and add banana rounds and a drizzle of honey. Melt cheddar cheese on toast and top with apple slices. Peanut butter and hot sauce. Cream cheese and jelly. Goat cheese and berries. Mayonnaise and tomato. The possibilities are endless, and with a little creativity, you can turn whatever you have on hand at home or in the office into a perfect piece of toast.
3. BEDAZZLE your yogurt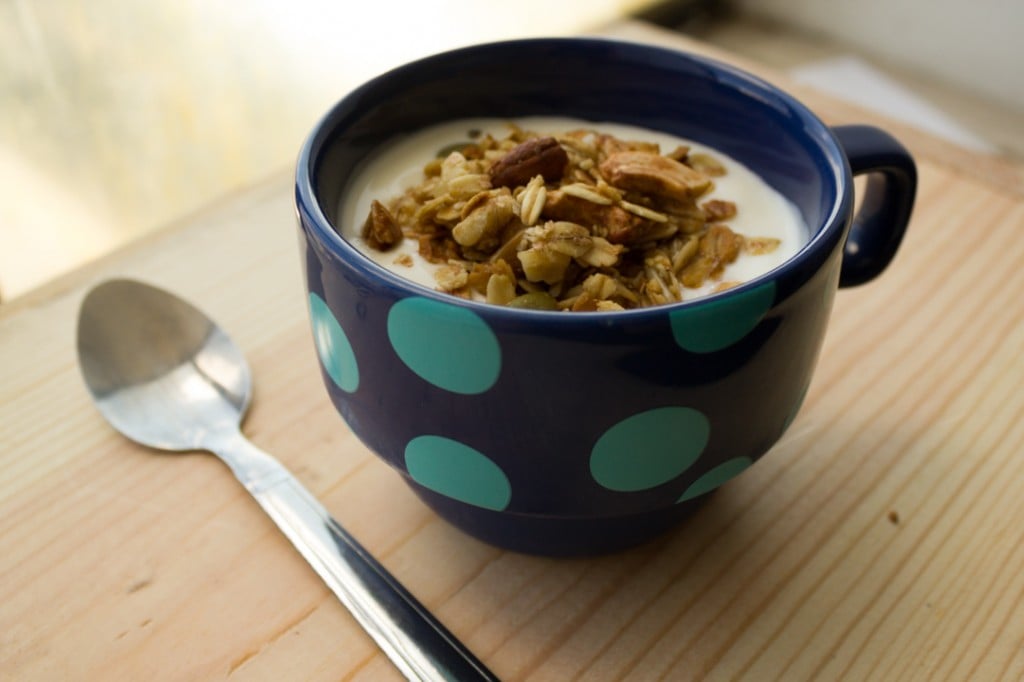 Like toast, yogurt is an awesome canvas for breakfast experimentation. Though delicious on its own, you can craft a satisfying breakfast with a variety of add-ins. Granola is a favorite standby, but nuts or nut butters, seeds, fruit and jam all add bulk and flavor to plain yogurt. Treat yourself to a breakfast banana split by scooping thick Greek yogurt on to banana slices and topping with jam, nuts and berries. Keep a container of yogurt in your break room fridge to make sure you have energy to keep you going all morning.
4. go oats!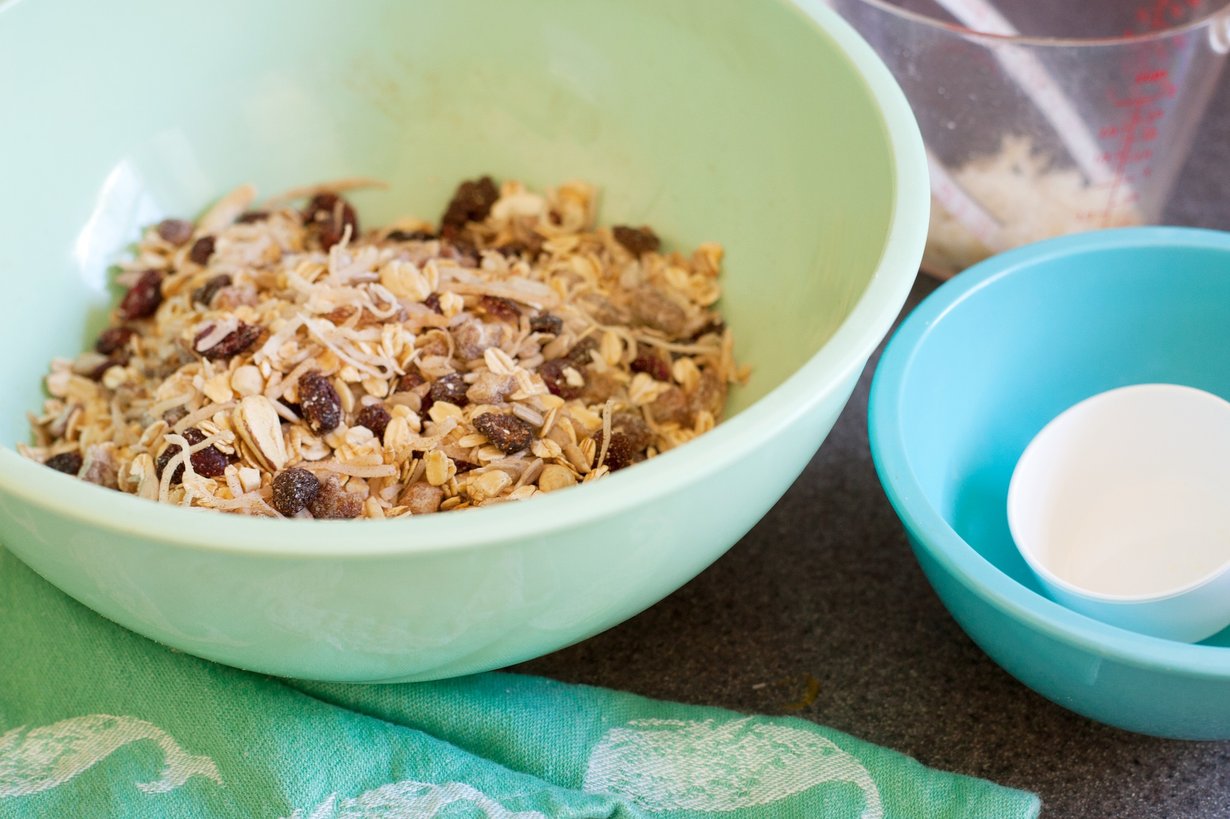 Organic oatmeal is a super adaptable breakfast item, filling the "I need breakfast fast" niche whether you have a little time to prep or just need to scarf something satisfying before your 9:30am meeting. Make a big batch of steel-cut oats over the weekend, divide into jars, and store in the fridge. Microwave an individual jar for breakfast each weekday, and say a big thank-you to your past self. Overnight oats are another great way to prep breakfast the night before. Mix oats, almond milk, banana and chia seeds and refrigerate overnight. In the morning, add fruit, nuts, seeds or any topping of your choice.
Instant oatmeal is a great option on the go. Make your own and divide it into individual servings in plastic bags. Keep a stash in your desk drawer for emergencies. Dump the contents of a bag into a mug and add hot water. To make things even simpler, order some Grandy Oats Organic Oatmeal Cups and keep them handy for breakfast in minutes.
5. microwave barista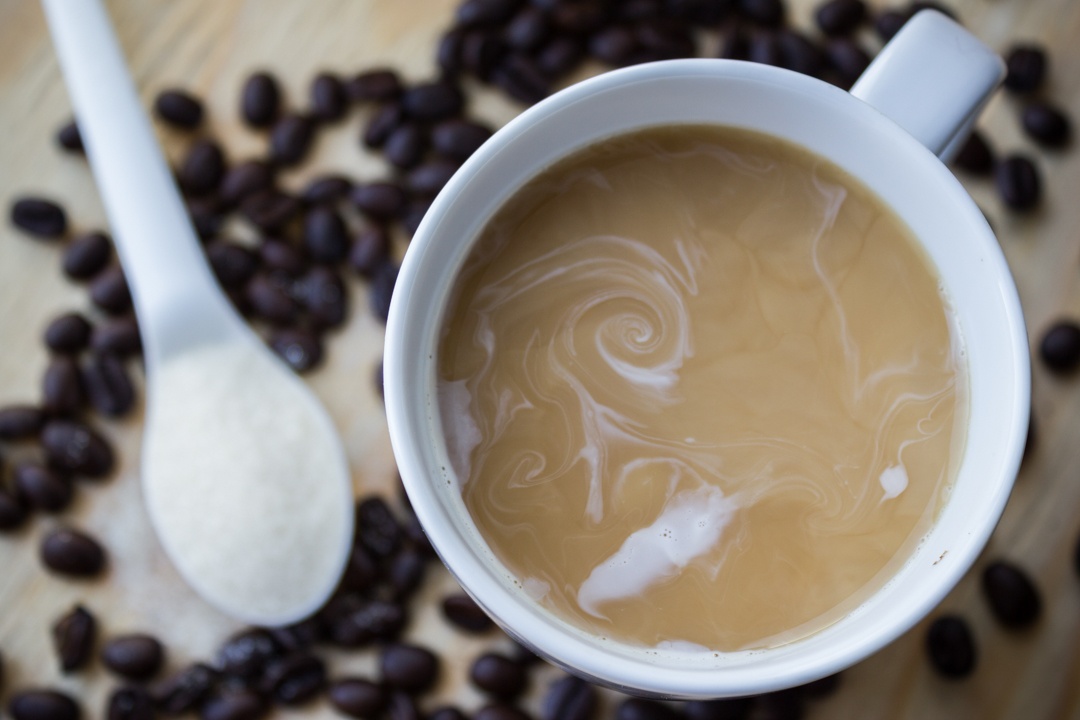 Maybe you've already had breakfast, and just want your second cup of coffee to be a little special without a trip to the coffee shop. Pour milk into a jar, cover, and shake vigorously until the milk has doubled in size. Remove the lid, and microwave for 30 seconds. Pour the milk into your coffee, using a spoon to reserve the foam. Spoon the foam on top and enjoy your low-maintenance latte!
6. forager's special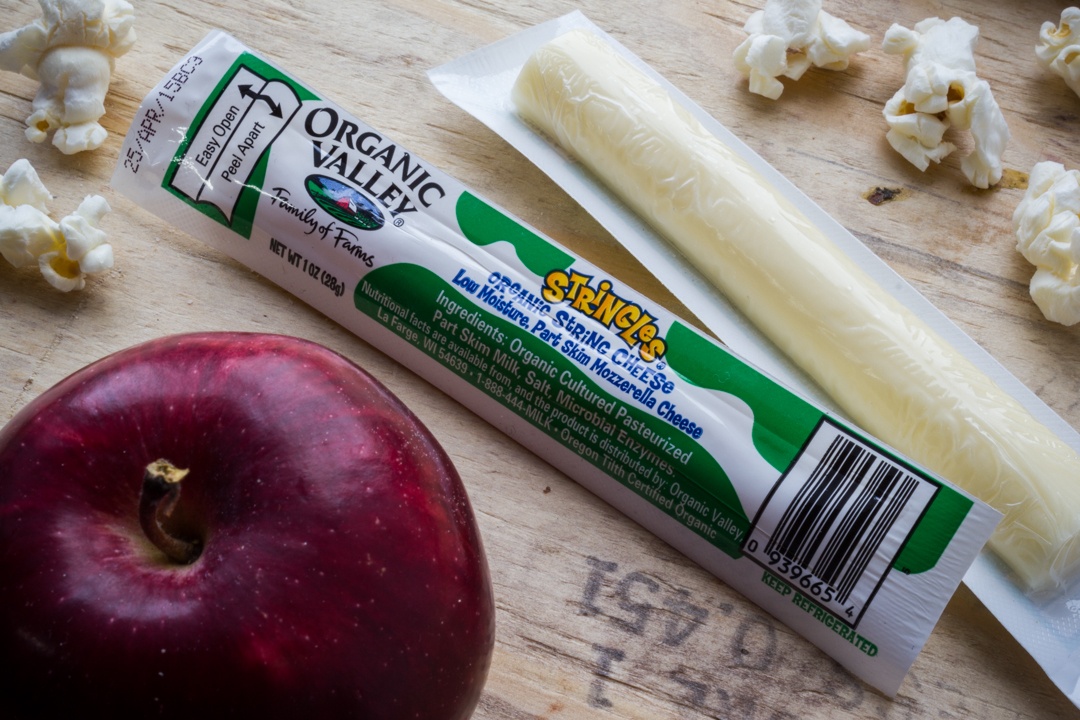 With your imagination and some odds and ends, you can pull together a solid breakfast in no time. A favorite at the Boston Organics office is a string-cheese caprese salad, made with Organic Valley Mozzarella Stringles and tomatoes. Yesterday's unfinished lunch or company event leftovers can be transformed and made new by adding a microwave-poached egg. Adding an egg to slices of avocado, tomato and cheese makes for a filling brunch salad.
Make sure your staff is nourished and energized by signing up for Boston Organics office deliveries. We'll make sure there's always fruit on hand for mid-morning snacks, and keep your break room stocked with milk, nuts, cereal and other breakfast essentials.