We love avocados, finding their mild, buttery taste and creamy texture a welcome addition to oh so many dishes while being good for you too! The Harvard Gazette recently reported that eating just one avocado a week may lower heart disease risk. Yummy, versatile and heart healthy - gotta love that!! If that's not enough to convince you to add this beloved gem to your meals we're here to share some ideas with you and to go beneath their pebbly peel.
In many ways, avocados defy characterization. Though often thought of as a fruit, they are most commonly eaten in a savory setting. Be it as a smiley green garnish or as guacamole or in a salad or in avocado toast, avocados sure do get around.
Berry Special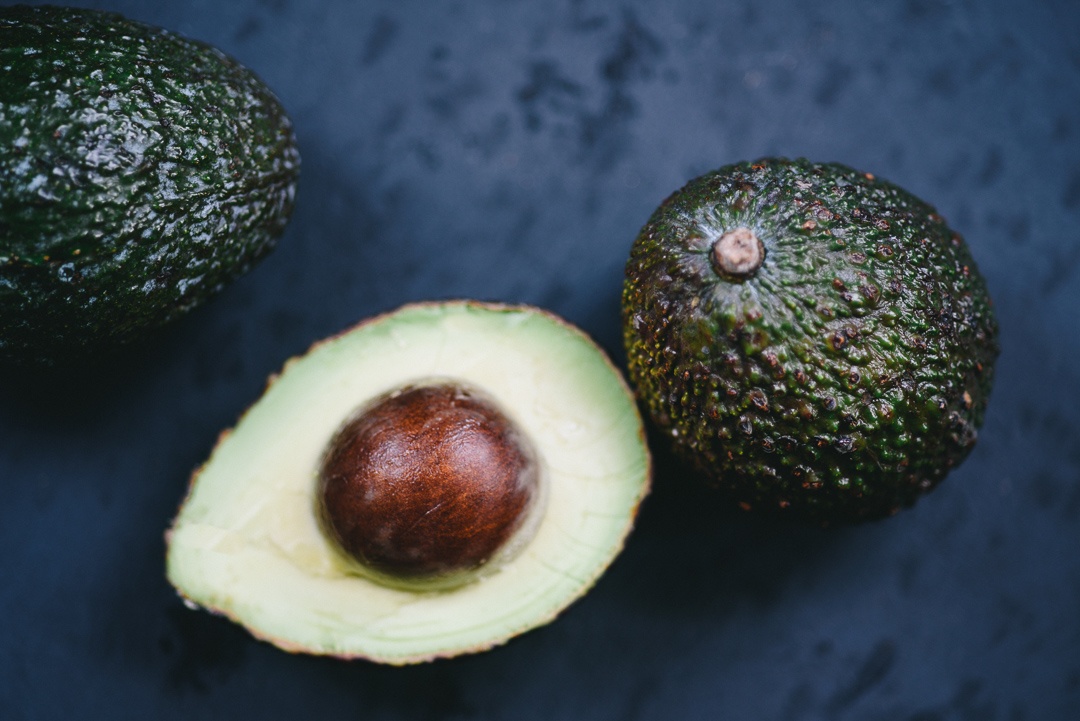 Botanically speaking, avocados are large berries, with a single seed at the center. They have a long history in Central and South America, with evidence that they have been cultivated in Peru since 1200 BC. Today, Mexico is the largest grower of avocados (and where we generally get ours), though the Dominican Republic, Peru, Colombia and Indonesia are also significant producers.
Avocados are a climacteric fruit (like bananas and peaches), meaning that they mature on the tree, but ripen after harvest. If you can't wait for your organic avocado to be ready to eat, store it in a paper bag with an apple or ripe banana, which produce ethylene gas that promotes ripening. Haas avocados, the most common variety found in the United States, are ripe when the flesh gives slightly and the deep green skin darkens slightly. Once ripe store in the refrigerator for two or three days.
Avocado Recipes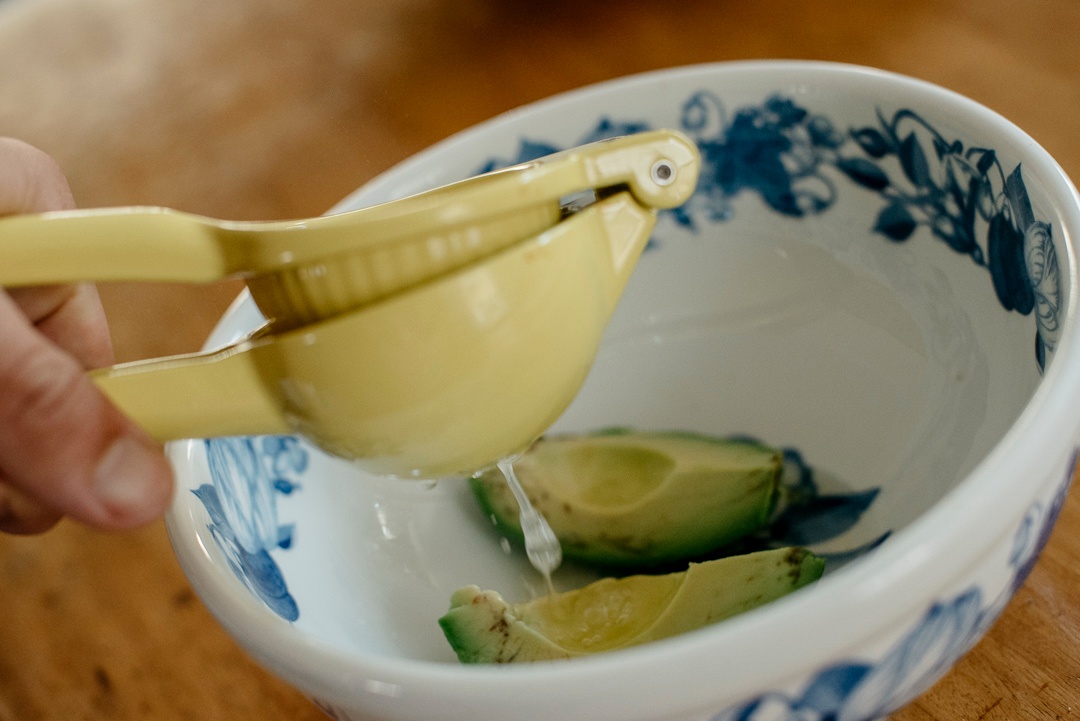 In addition to the plethora of nutrients contained in an avocado—ranging from folate to potassium to lutein—avocados are a good source of monounsaturated fat. There's a lot of eating satisfaction when avocados turn up due to their higher content of "good" fat and fiber.
Avocados are important to the cuisines of many cultures around the world, and can be found in a wide variety of savory and sweet dishes. We love them as a Green Goddess dip for raw veggies, in guacamole, in tacos and in the-star-of-the-brunch-menu - avocado toast. Here are some of our favorite variations for
DIY AVOCADO TOAST
Begin by toasting your bread or warming your tortilla. Lightly mash your avocado with a fork, adding salt and pepper and a squeeze of lemon juice to taste. Then get creative with the toppings!
scrambled or fried egg with sriracha and everything but the bagel seasoning or furikake

lox and capers with cucumber slices and red onion

sardines with a squeeze of lemon and hot

pepper flakes

smoked oysters with olive oil and scallions

radishes with peas and dill

tomatoes and corn with basil

feta, black olives and roasted red pepper with mint or

oregano

mango, chili powder and cilantro

cooked shrimp,

orange sections or peach slices and smoked paprika
And below are some of our favorite ways to use organic avocados from our recipe archive.

This flavorful salad embodies everything good about peak summer. Avocado, beans, corn and tomatoes combine in a perfect blend of crunchy and smooth. Top with cilantro and bliss out. During the not-quite-summer months substitute grape tomatoes or try a variation with roasted sweet potatoes, diced red pepper and frozen corn. Crunchy romaine or diced celery would always be welcome here too.
The caramelized carrots bring a hint of sweetness to this unique salad. Topped with slices of avocado and Mexican crema, it tastes quite indulgent.

This recipe is a Boston Organics staff favorite. Creamy sauce is made with avocado, lemon and yogurt and brightens the crispy fried veggie fritters. A perfect side dish or appetizer.
These light wraps are a perfect spring dish, incorporating different shades of green from avocados and asparagus stalks. Enjoy as a simple, fresh snack or lunch.
No one should go without dessert, but we can try to find ways to make it a little better for you. Though this chocolatey treat is perfectly delicious in its own right, it is also a great option for vegans or those trying to eat less refined sugar. It is also super simple.