We're off to a beautiful start this fall. Find out what's harvesting this season and what you can expect in your box over the coming weeks.
The 2017 Fall Produce Guide
Our seasonal produce guides are a wealth of information including tips and recipes on how to best use the fruits and veggies in your box. You'll also meet some growers of the crops harvesting this season and get a couple of recipe suggestions for some very autumny sounding dishes -- maple roasted sweet potatoes and beet, carrot and latkes.
Click the image to download the guide.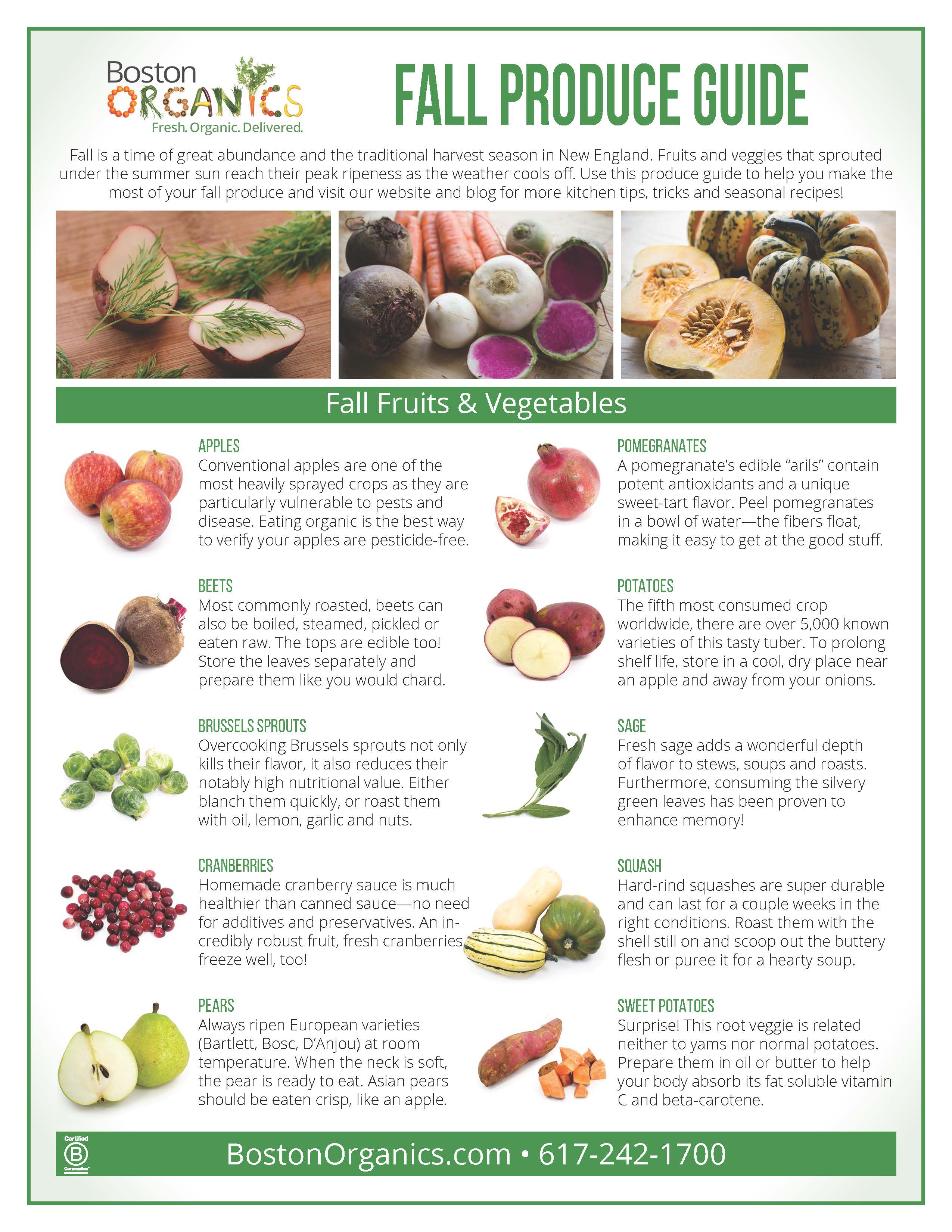 Your favorite seasonal produce add-ons are available for a limited time. Order them now!