Happy National Pizza Day! Skip the fast-food and make a homemade pizza you're going to enjoy. You're not a weirddough if you've never made a pizza at home before. It can be intimidating but all you'll knead is some time and an oven. Invite family or friends over for a slice of fun. Or make it easy on yourself and order our dough that's ready to go!
The best pizzas have 3 components. Crust, Sauce, and Toppings. If you're Gluten-Free, Vegetarian, Vegan, or something in between, we have a recipe that will inspire you.
Crust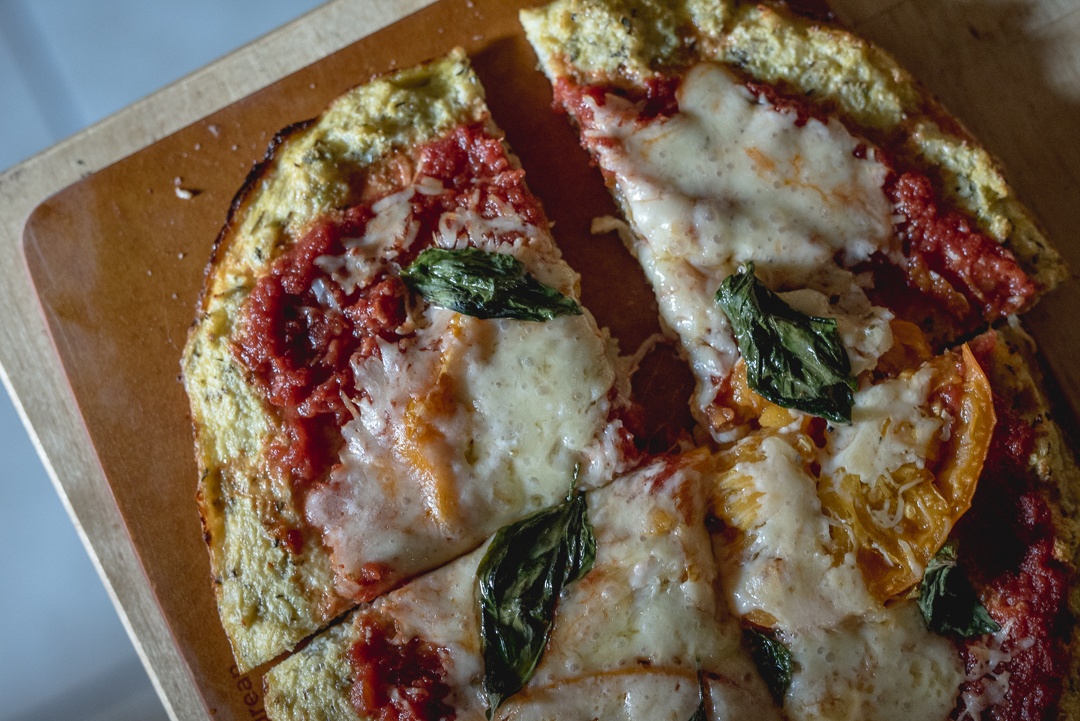 Ingredients and Recipe
1 head cauliflower, chopped
2 large eggs
1/2 cup shredded mozzarella cheese
2 Tbsp freshly grated Parmesan
1 Tbsp Italian seasoning
kosher salt and freshly ground black pepper, to taste
Or just get
original
or
whole wheat
pizza dough delivered!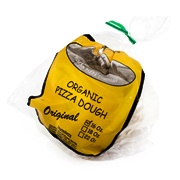 Sauce
Make your own tomato sauce, buy a tomato puree, or you think outside of the traditional pizza box. Switch it up with a basil pesto, white alfredo sauce, vodka sauce (not the alcoholic kind), hummus, BBQ sauce, spicy sauce, your favorite salad dressing, etc. The world is your oyster. It's fun to mix up flavors, use food that might expire soon, and get creative!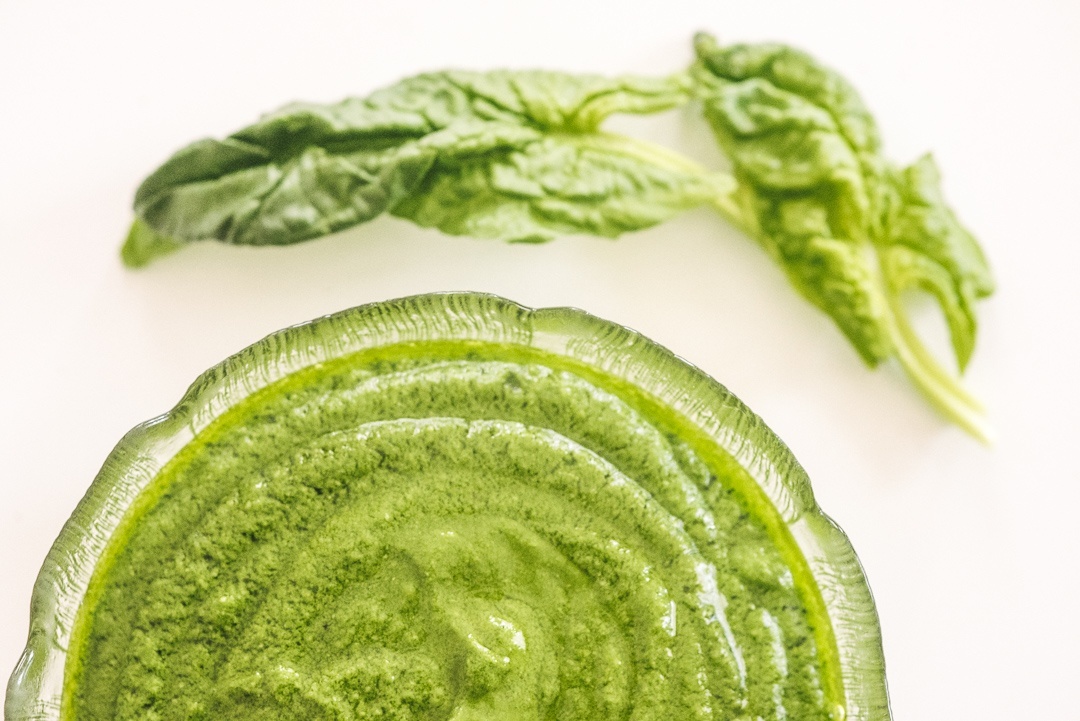 Ingredients and Recipe
About 2 loosely packed cups fresh basil leaves
Salt to taste
1/2 to 2 cloves garlic, crushed
2 Tbsp pine nuts or walnuts
1/2 cup olive oil
1/2 cup freshly grated Parmesan or other hard cheese
Toppings
While the crust and sauce are important, let's be real the real star is the toppings. Chose toppings with your favorite flavors, textures, what's seasonal, or what's local (Our Local box is entirely local produce!). If you're new at making pizza, you can cook your toppings before putting it onto your crust+sauce. Especially with produce that have longer cooking times than the crust -- like winter squash, kohlrabi, or broccoli.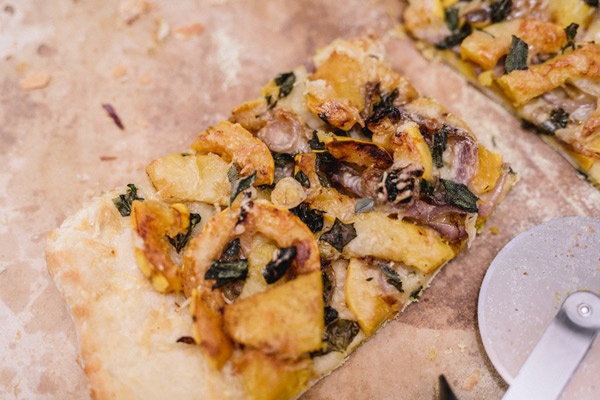 Delicata Squash Pizza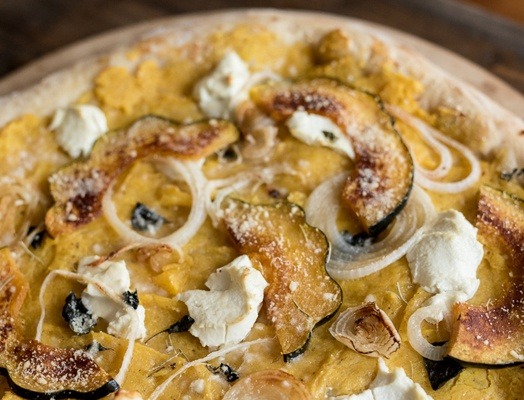 Goat Cheese, Caramelized Onion, Winter Squash Pizza
Here are more of our favorite recipes:
---
What are your favorite toppings? Do you eat pineapple on pizza? Share in the comments below.