We're teaming up with our friends and neighbors, Bootstrap Compost, to encourage the people of Boston to take the next step towards living more sustainably.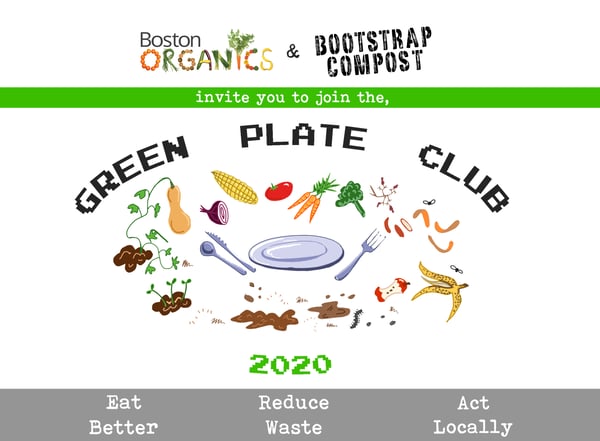 The Green Plate Club is an easy way for you to eat better and reduce waste while caring for your planet and your community.
Here's the scoop.
When you sign up for BOOTSTRAP COMPOST, you will receive:
2 free food scrap pickups from Bootstrap Compost
Just type "Boston Organics" in the Referral section when you sign up at BootstrapCompost.com.
2 free pickups of compost/either a credit of $20 for weekly clients or $24 for biweekly clients.
When you sign up for BOSTON ORGANICS, you will receive:
$10 off your next two deliveries from Boston Organics
Just type "GPC2021" as the promo code* when signing up at BostonOrganics.com
*valid until 2/6/2021, for deliveries completed before 3/31/2021. Valid for new and existing Bootstrap compost customers. Questions? Email Marketing@Bostonorganics.com
Why Compost?
As Boston Organics customers, you're already conscious of what you consume. Every week, you help the Earth by supporting organic farming practices, but it doesn't just matter where your food comes from, it also matters where it goes.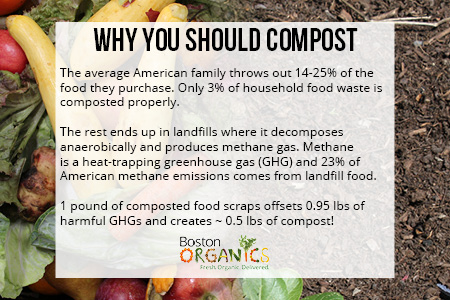 We're rekindling the Green Plate Club, a celebration of our planet's natural beauty and an opportunity for individuals across the globe to unite over common principles of environmental conservation and ecological restoration.
What Is Bootstrap Compost?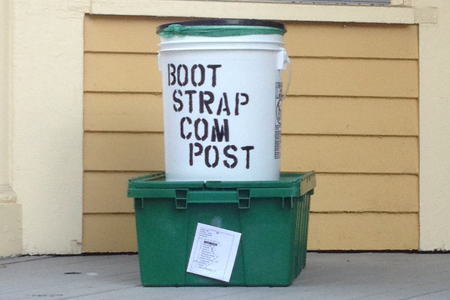 Bootstrap Compost is Greater Boston's premier year-round residential and commercial food scrap pickup service. Partnering with local farms, Bootstrap diverts thousands of pounds of organic material from landfills every day.
In the same way that we deliver boxes of fresh farm produce, Bootstrap Compost completes the circle by picking up those kitchen scraps and turning them into nutrient rich compost for farmers, community organizations and YOU!

Don't let this opportunity go to waste!