The first thing you need to know about
AIR Worldwide
is that it's pronounced A-I-R, not "air," like the stuff you breathe in. When the company was founded in 1987, it stood for Applied Insurance Research. But today they just go by AIR. (Think ESPN or KFC or QANTAS).
Just because AIR doesn't mean anything doesn't mean the company doesn't stand for something. In the last year, AIR has gotten serious about employee wellness, prompted in part by a grant from the State of Massachusetts' Working On Wellness initiative.
Grant money in hand, AIR employees Victoria Gelsomini, Allison Greenberg and Maghan Sylvia formed a wellness committee and created a program designed around social, emotional and physical wellness.
Part of that program included onsite visits from a Boston-based wellness coach, who offered seminars and met with employees over their lunch breaks to talk about health goals and how to accomplish them.
"The wellness coach's emphasis was less about dieting and more about lifestyle," said Maghan Sylvia, a Human Resources Associate. "She would tell employees that if you're going to have a cheeseburger, have a salad too."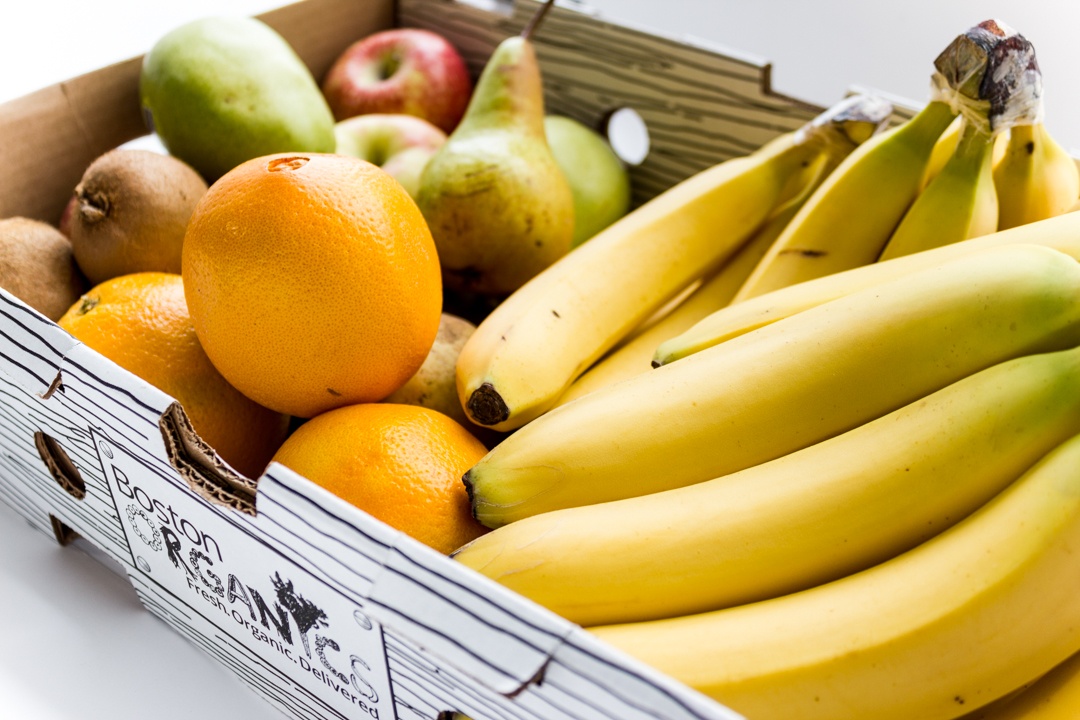 WELLNESS AND TEAM-BUILDING
In addition to the onsite wellness coach, AIR has taken a number of other steps to encourage employee wellness:
The company started offering standing desks to anyone who requested one (rather than requiring a doctor's note, like they did in the past).
They scheduled on-site blood drives throughout the year.
Recently, they partnered with local company 2020 On-Site, which operates mobile vision centers, to offer eye exams to employees.
And of course, they took what is (in our humble opinion) the biggest step an office can take to encourage health and wellness: they signed up to receive weekly deliveries of organic fruit from Boston Organics to their headquarters in Back Bay. AIR also has offices in San Francisco, London, Tokyo and several other cities worldwide.
AIR has also promoted Boston Organics' Office Wellness Program to its employees as a way to encourage healthy eating at home. The program offers a 5% discount on home delivery to employees whose offices are Boston Organics customers.
"When considering making fresh fruit available in the office, a good rule is, if it's not good enough for my family at home, it's not good enough for my work family! Food is fuel, but fresh organic fruit is love," stated Cassie Robichaux, HR Program Manager at AIR.
AIR is committed to encouraging cycling as a sustainable means for commuting and each year continues to apply for recognition as a bike friendly Business, as designated by the City of Boston. From 2012-2018 AIR was presented with the Silver Award from the League of American Bicyclists. Their Boston offices offer free employee bicycle parking in the building garage spaces, a bicycle commuter reimbursement program, 24 hour onsite showers, and a basic tool kit at their reception desks just in case.
Maybe the company's most popular wellness offering is a series of wellness rooms -- one on each floor -- that employees can use for meditation, yoga, or just to take a quick break away from their desk. Employees can conveniently book the rooms using Outlook.
"Internally we have a meditation group, a yoga group and a running club -- all started and run by employees," stated Victoria Gelsomini, AIR Boston's Office Manager. "It's great to see employees get so involved and committed to wellness!"
Next month, AIR will hold a company-wide walking challenge encouraging employees to get outside and get moving during those beautiful Boston Spring to Summer months. "We love hosting this challenge each year and extending it to our international offices. It's a great way for everyone to connect and compete no matter how many miles may separate us globally!" said Gelsomini.
In addition to employee wellness, AIR has taken several steps to promote sustainability. "Pitch In!" is the company's internal group that focuses on recycling and sustainable practices.
At their Dartmouth Street location in Back Bay, they replaced all of the fluorescent overhead lighting with LED lighting.
"We also have a contract with our energy company where they agree to purchase the same amount of energy from a 100% green source that matches the amount of energy we use in our Boston Dartmouth street location," says Gelsomini. "Pretty cool stuff!"
They recently made the shift away from plastic in all of their Boston kitchens. You can find them fully stocked with eco products and zero-waste, compostable coffee pods.
Thank you to AIR Worldwide for your support, and for making Boston Organics part of your wellness offerings. Keep up the great work!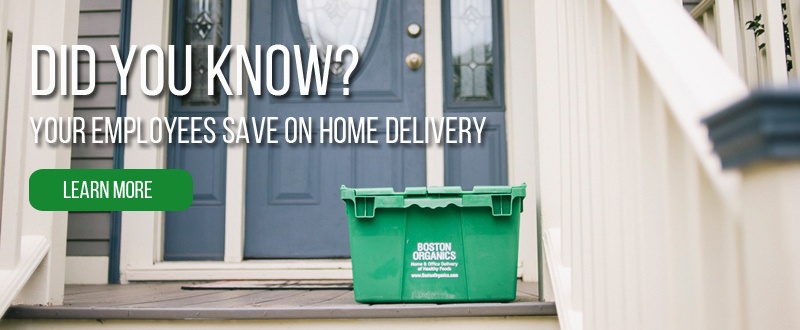 Are you proud of your company's wellness program? Have you seen positive impacts on employee health and engagement? We'd love to hear about it! Please get in touch with us at healthyoffice@bostonorganics.com.