Written by Bevi. Located in Charlestown, Bevi is disrupting the beverage supply chain by using intuitive, user-centered design to provide customizable, healthy beverages. The Bevi is an internet-connected smart water cooler that dispenses water still or sparkling, plain or flavored. Each drink is customizable, and the machine holds up to four distinct flavors. So next time you are looking to hydrate, ditch the plastic bottle and get a Bevi for your office or commercial space.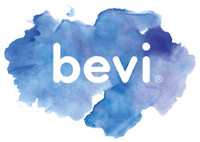 Bevi's mission is to replace mass-produced bottled beverages with customizable drinks mixed on the spot. It's the "OG" of smart water coolers and has saved, to date, over 150 million plastic bottles. Bevi's mission is reflected not only in its product but also in its culture. Employees are continuously thinking of ways to make the product more sustainable.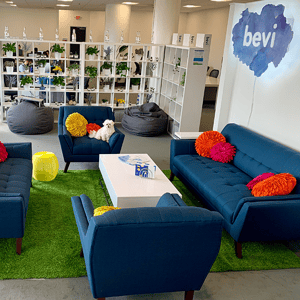 At Bevi, employees are encouraged to take ownership and get things done. Even though the team has been growing, the organization has remained relatively horizontal. Bevi has a fun and supportive culture, and each new full-time employee is assigned an office buddy to help them settle in. The office has plenty of natural light and over 100 live plants that bring a little green indoors. Plants are proven to reduce stress and keep productivity up, so it's great to be surrounded by them at work.
Bevi's office located at Schraffts Center has an on-site gym and shower. Their health insurance offers three months of gym membership. Movement is always encouraged! They have various groups for employees to join - the Hike group, for example, recently went on an excursion to the Rock Circuit Trail in Medford. There are monthly "lunch-and-learns" that cover a wide variety of topics including sustainability, nutrition, and mental health. Once a month the whole team gets together for an in-office party. And once a year, all team members gather for an off-site retreat - read about one here. At Bevi, employees work hard, but play hard as well!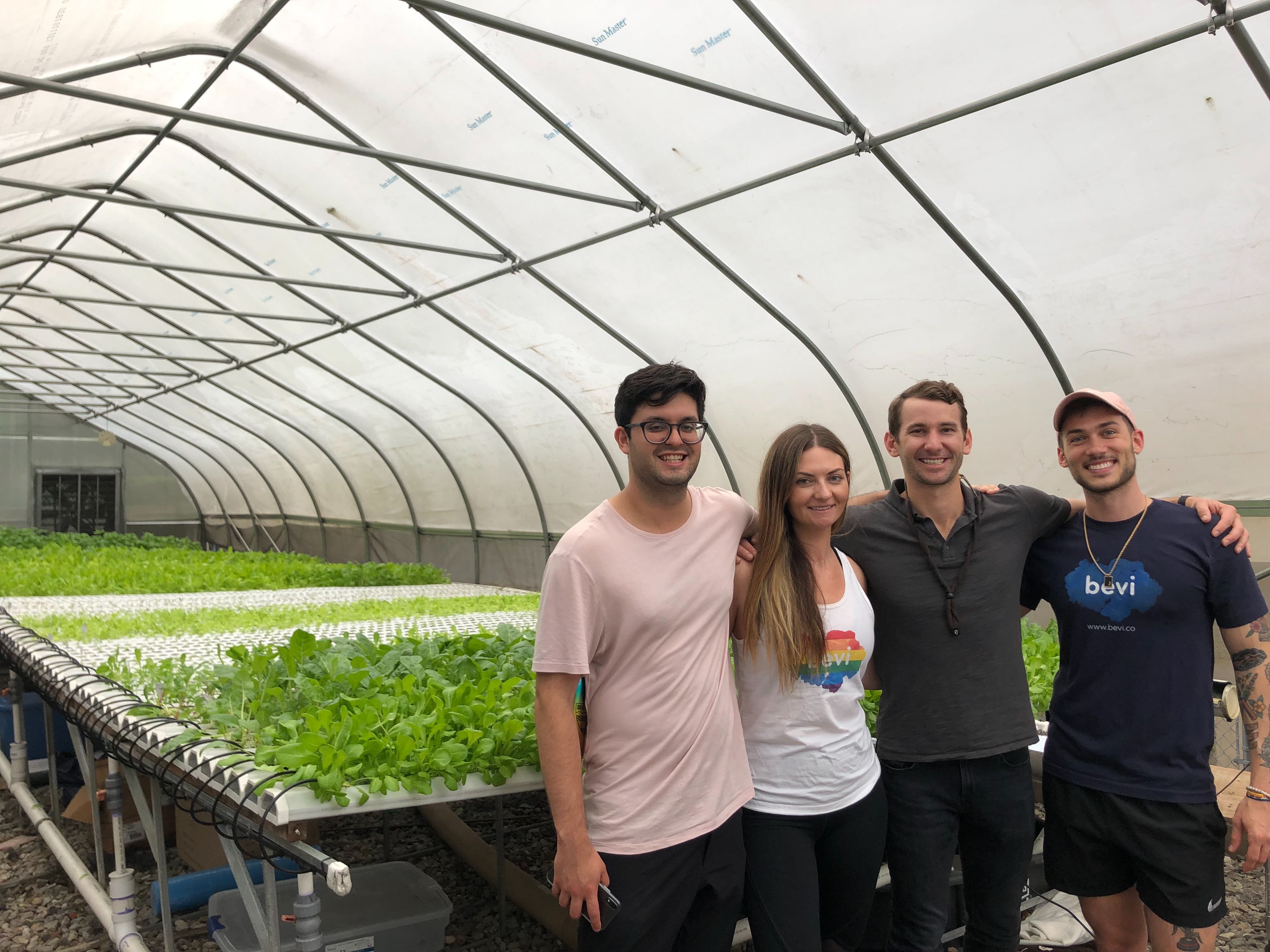 small efforts add up to play a big role in bevi's sustainability
Sustainability is at the core of everything that Bevi does. The company has partnered with TerraCycle and Bootstrap Compost to prevent office trash from reaching landfills. The kitchen is well-stocked with reusable dishware and is a single-use plastic-free zone. They have partnered with Swell to provide reusable bottles to keep every employee hydrated in style.
They recently switched their flavor packaging to 100% recycled material and are transitioning from shipping their Bevi machines using plastic to recyclable cardboard-based materials. To keep motivated and to celebrate each small sustainable effort, every machine has a tracker on the touchscreen which displays in real-time the number of plastic bottles saved.
All employees are eligible to earn PTO time for volunteering over the weekend. Regionally, teams participate in community service days. The San Francisco team recently did a river clean up, while the New York team worked on a youth farming project in Harlem. During Thanksgiving and Christmas, they do an annual gift drive and encourage donating unused toys from home, instead of buying new ones to cut down on waste.
going bananas for boston organics
Bananas are flying out of the break room at Bevi. Every Monday Bevi employees head to the kitchen for their morning breakfast, or are looking for a quick afternoon snack. Awaiting them are the current week's freshest bananas, oranges, and fridges are fully stocked with their dairy needs.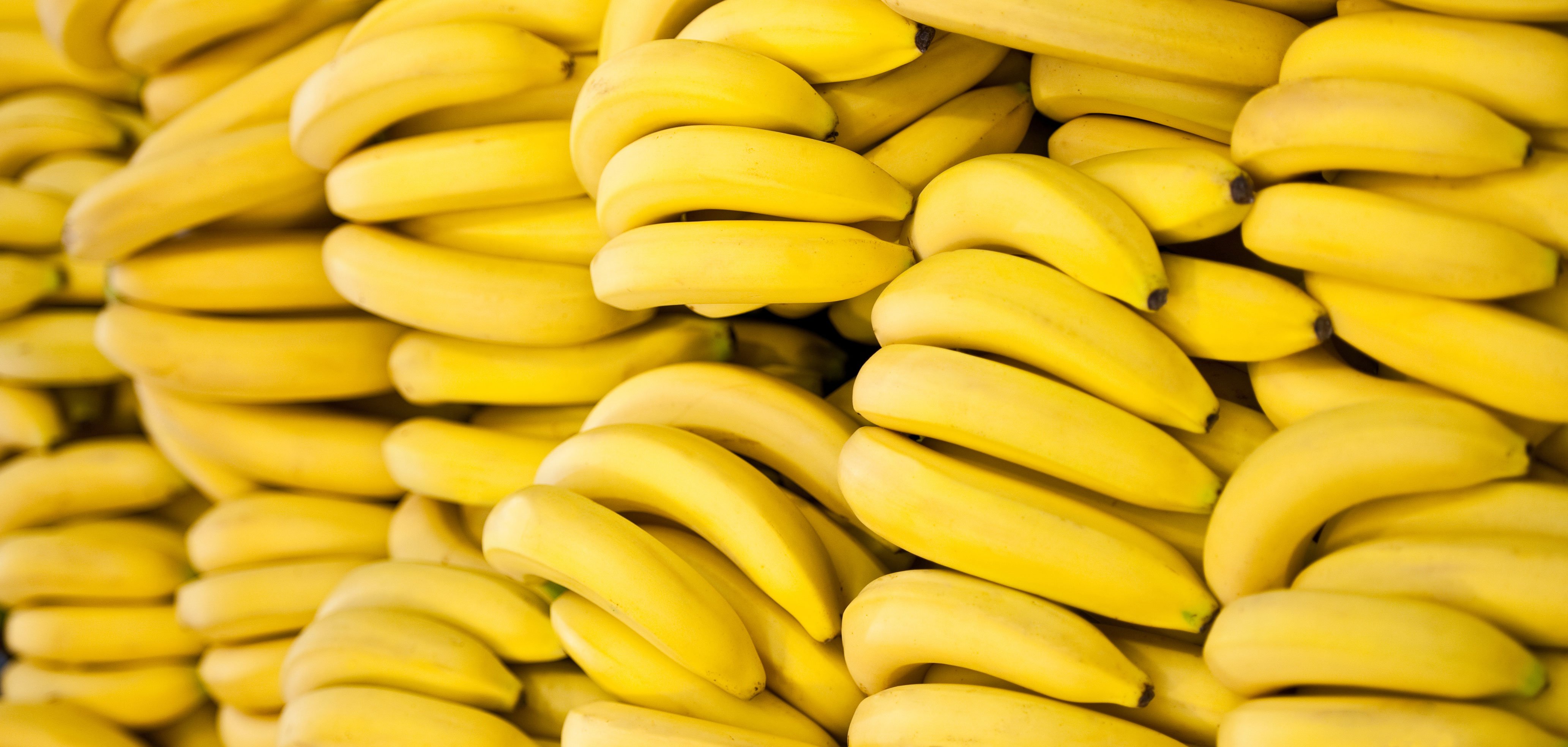 ---
Are you proud of your company's wellness program? Have you seen positive impacts on employee health and engagement? We'd love to hear about it and share it in our blog! Please get in touch with us at Marketing@Bostonorganics.com
Various photos provided by Bevi.