Over in Back Bay, you'll find the headquarters of Cerulli Associates – a worldwide asset management company who works with nearly all of the top 50 global asset management firms.
Founded in 1992, Cerulli has since set out to become the leading advisory resource for financial services executives. But their leadership doesn't stop there – Cerulli Associates is also setting the tone for what it means to care for the complete health and well-being of their employees, the local Boston community and the planet.
Over the past few years, Cerulli has dove head first into the realm of workplace wellness – starting with providing healthy, organic snacks and fruit for their employees through their weekly deliveries from Boston Organics.
Wellness at work
In the summer of 2016, the folks at Cerulli Associates founded the Wellness Warriors – an internal group that spearheads the office's health and wellness events and also publishes the quarterly wellness newsletter.
What's cool about this group is not only that they plan yoga classes in the office, spin outings, 5k charitable runs and health and wellness seminars but also that this is a completely employee-led group that fosters a community at work that supports one another's overall health and well-being.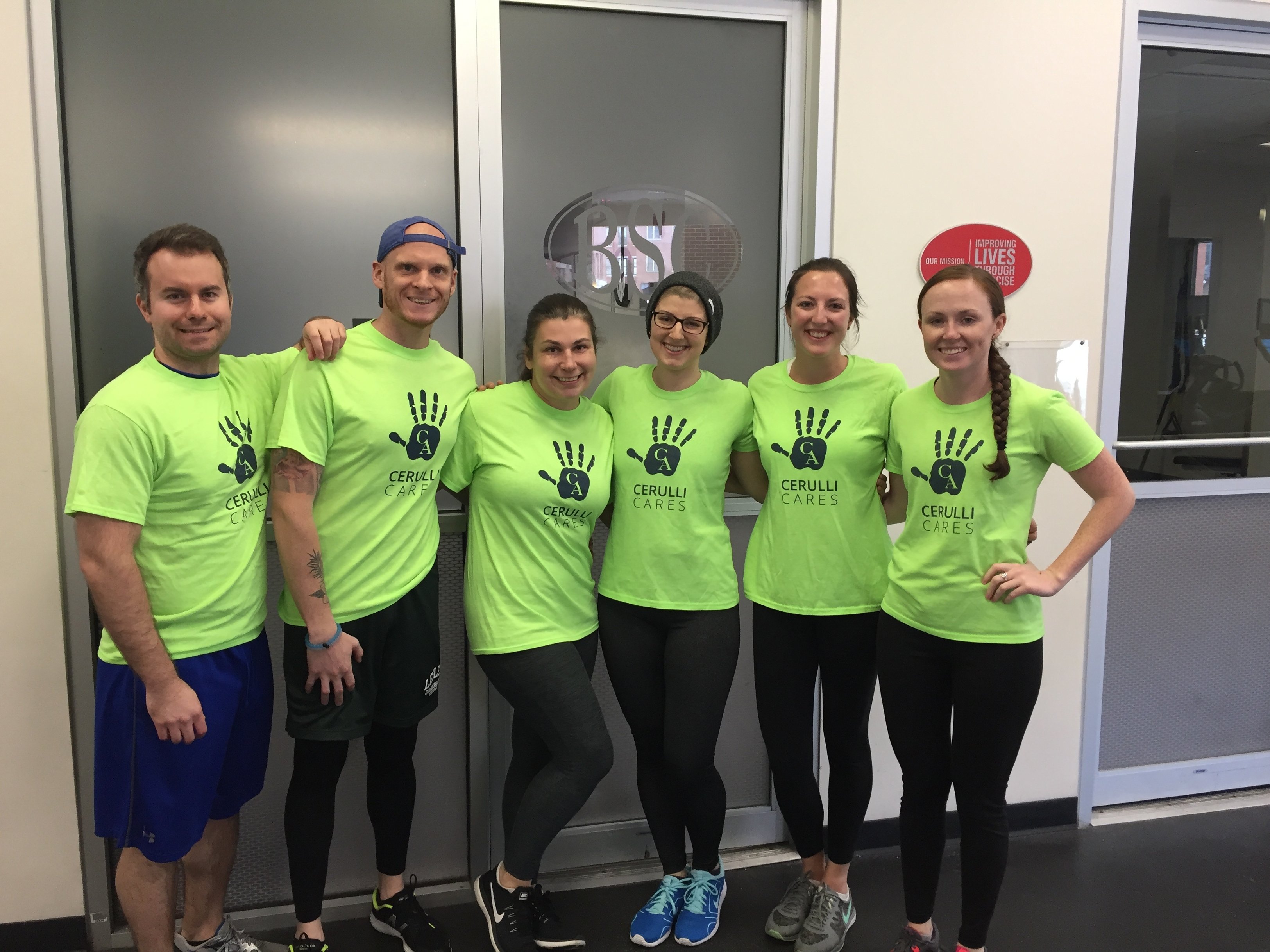 Workplace SUSTAINABILITY
Cerulli also has an impressive office culture of environmental stewardship and sustainability. As Cerulli's marketing associate Liz Smith put it, "Being a green company is extremely important to [Cerulli Associates], as we realize that our actions both as an office and individuals have a huge impact on our community and the globe."
That means you won't find any plastic or paper cups in the office – employees are given reusable mugs and water bottles to help stay hydrated (and caffeinated) throughout the day while minimizing waste. Compostable plates and utensils are stocked in the kitchen and can be discarded in compost bins throughout the office and then picked up by local composting company Bootstrap Compost.
Further, each desk is equipped with a recycling bin and the light bulbs are all energy-saving LEDs.
GIVING BACK
Tying it all together, Cerulli Associates gives back to the Boston community it loves so much through its company volunteer group, Cerulli Cares.
This long-standing group provides the opportunity for employees to give their time and energy to numerous causes throughout the year. They serve dinner at the New England Center for Homeless Veterans, raise money for the Jimmy Fund, and participate in toy, clothing and blood drives.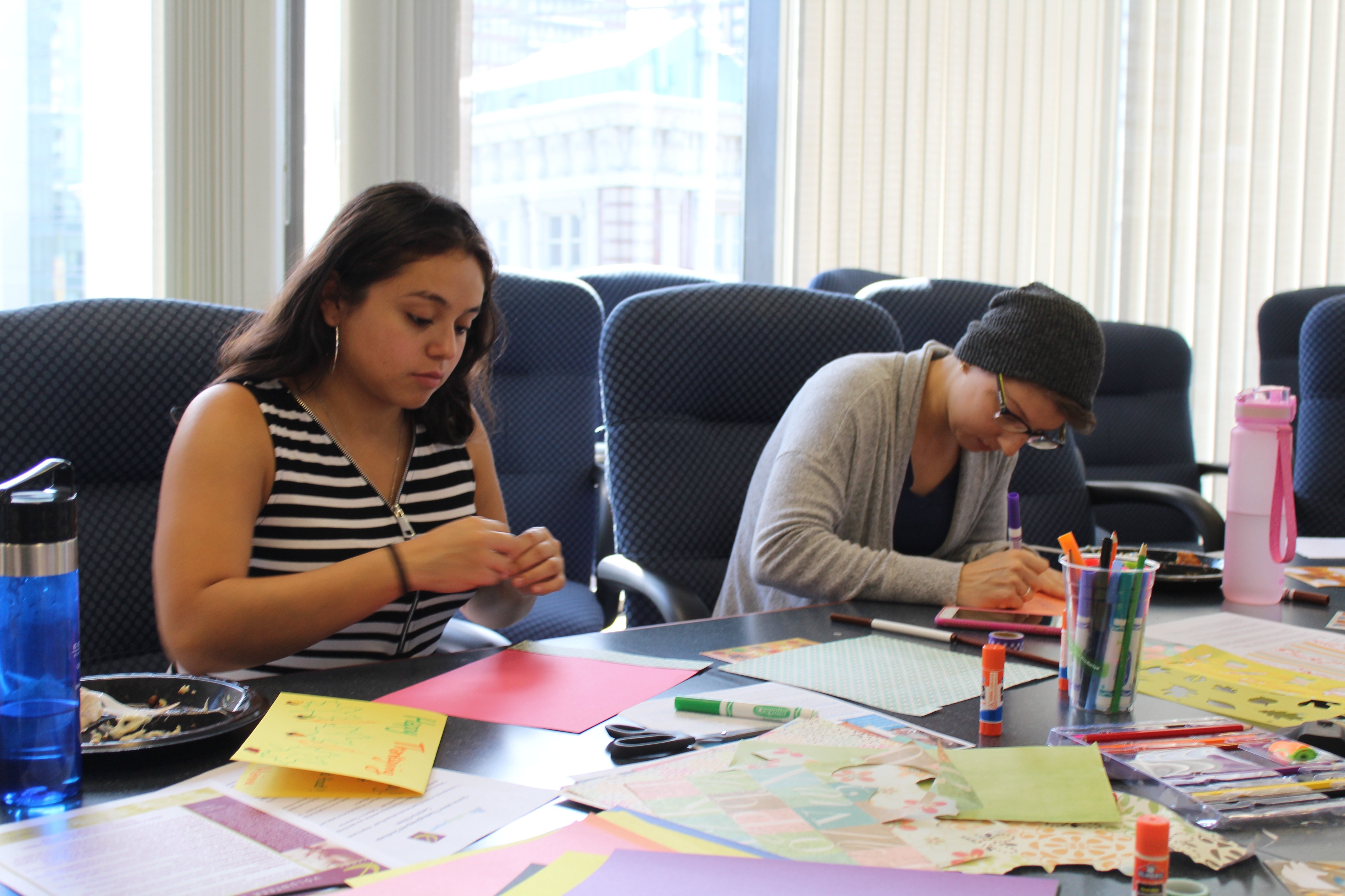 At Cerulli Associates and many of the offices in the Boston Organics community, creating a workplace that fosters the healthy lifestyle of employees while tending to the needs of the broader world is a top priority. We're grateful to partner with amazing companies like Cerulli to help them reach their healthy workplace goals!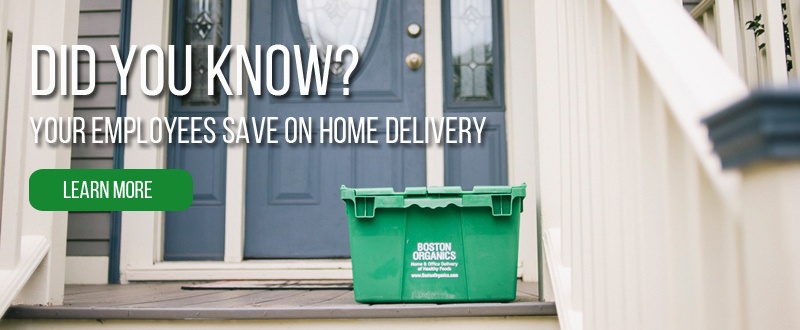 Are you proud of your company's wellness program? Have you seen positive impacts on employee health and engagement? We'd love to hear about it! Please get in touch with us at Marketing@Bostonorganics.com.