We love hearing about health and wellness initiatives from our office customers. We recently caught up with
EBI Consulting
, which provides environmental risk and compliance management, due diligence, energy use reduction and management, and engineering services to a wide range of clients. Boston Organics and EBI share a commitment to sustainability and are both members of the Sustainable Business Network of Massachusetts, an organization of businesses dedicated to building local, green and fair economies.
EBI offers diverse health and wellness perks to employees. They take a holistic approach, often drawing on employee engagement to help drive their initiatives.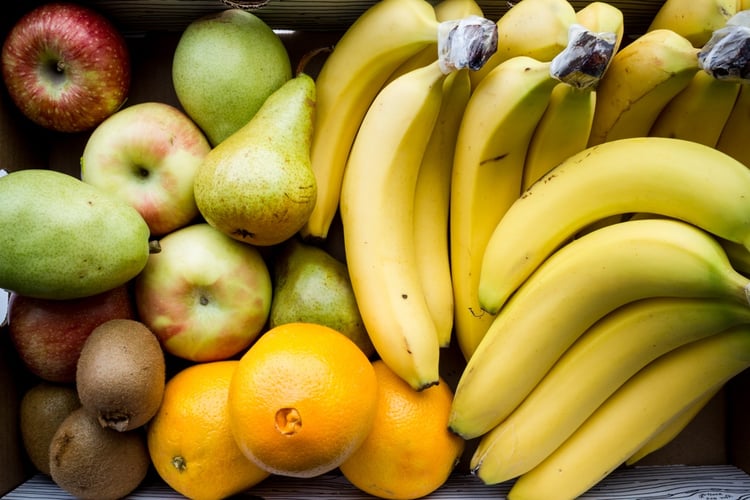 Here are some of the great ways that EBI promotes employee wellness:
EBI encourages employees to get up and move during the work day in some very creative ways. They schedule a weekly "Office Exercise Session" to coincide with the company's weekly Boston Organics fruit delivery. Employees participate in some yoga, enjoying some stretching and deep breathing before grabbing a snack. As the weather gets warmer, EBI will encourage employees to experiment with outdoor "Walking Meetings" to help incorporate movement into employees' daily routines.
A few weeks ago, EBI employees participated in a fitness competition. For twelve weeks, they logged physical activity and other metrics to help rack up points for their teams. At the end of the competition, the number of days per week employees engaged in physical activity and the amount of water consumed had increased. What a great accomplishment!
To help encourange employees to be actively engaged in their healthcare, EBI offers financial incentives when employees receive their annual physicals and complete health risk assessments.
Employees are reimbursed for gym memberships or fitness classes taken outside of work.


Committed to Holistic Wellness
"We have outstanding employees, and we do what we can to ensure they are happy, healthy, and feel encouraged to embrace their own health and wellness on a holistic level," says Julianna Lucciano, Benefits Manager at EBI. Holistic wellness encompasses not only physical wellness, accomplished through healthy snacks and physical activity, but also resources to help support employees in other areas of their lives.
EBI offers Financial Wellness Seminars to help employees gain financial literacy and foster good habits. An employee assistance program is also available to help connect employees with a range of services, from support finding daycare to mental health counseling.
Wellness and team-building
The perks offered to individual employees have also contributed to a healthy workplace culture. "The biggest change is probably the sense of camaraderie that is built around the healthy perks," whether through the virtual challenge platform, or people having to leave their desks to walk down to the break area for our "Weekly Exercise Session," our wellness plan gets people to interact on a new level," says Juliana Lucciano. "Group stretches and talking with coworkers you don't normally see, followed by an afternoon energy-boosting snack from the Boston Organics box, definitely promotes camaraderie and increases productivity after that 2 p.m. slump."
Thank you to EBI for your support, and for making Boston Organics part of your wellness offerings. Keep up the great work!
Are you proud of your company's wellness program? Have you seen positive impacts on employee health and engagement? We'd love to hear about it! Please get in touch with us at healthyoffice@bostonorganics.com.