Ramadan is the month-long Muslim holiday where observers do not eat from sunrise to sundown. It is a time for self-reflection, and giving back to those less fortunate. Meals are served before sunrise, called suhoor, and after sunset, called iftar, and eaten with family or with the local community.
Suhoor, the meal eaten before sunrise should be hearty, healthy and provide needed much needed energy for a day of fasting. Iftar, the meal eaten after sunset, breaks the day's fast. Traditionally the fast is broken with dates and a beverage, before the evening prayers. A full-course meal then follows. Both of the suhoor and iftar meals contain fresh fruit, vegetables, halal meats, breads, cheeses, and sweets. Get inspired by these Boston Organics hearty meals that make good use of our organic pantry supplies and seasonal vegetables! And don't forget to order Joolies Organic Medjool Dates!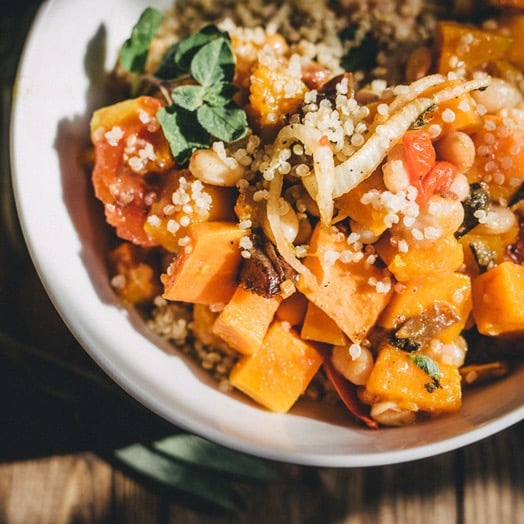 References information from History and The Kitchnn.
---
What are your favorite Ramadan dishes? Comment below!