No matter your needs, we have a box size and variety combination that will work for you. We allow our customers to change box types easily and without penalty. Wondering what it's like to eat only local produce? Try our Local Box one week. Having guests on the weekend? Check out our Family Box.
Click here to explore our many different box options. Once there clicking "See what's in the box" will open a pop-up window. You can view the different variety combinations available, and the produce that will be in the box that week. Depending on your produce preferences, the exact contents of your box may differ from the list.
Once you've decided on a box try follow the steps below. Please make sure all account changes are saved before the account updates deadline.
Sign in
First sign into your account by clicking "Sign in" on the top banner. Enter your account email and password. You will be redirected to the Subscriptions page where you can view your current produce box and add-ons.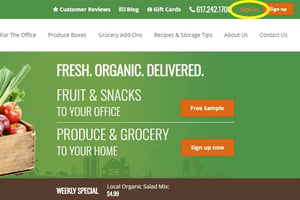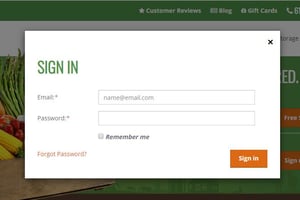 Change your box type
On your Subscriptions page, you will see your current produce box and any add-on items. In the same row as your current produce box, click "Edit".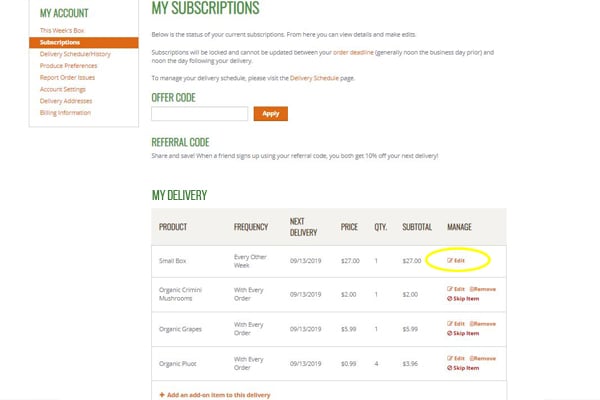 A pop-up window will open. If you have multiple deliveries, you will have multiple Box Nicknames. In this window you can change your box type, frequency of delivery (every week, or every other week), and quantity (+1). Under Would you like to change your box type?, click the Yes bubble. Choose your box type using the drop-down menu and click "Save Changes". Then you're all done!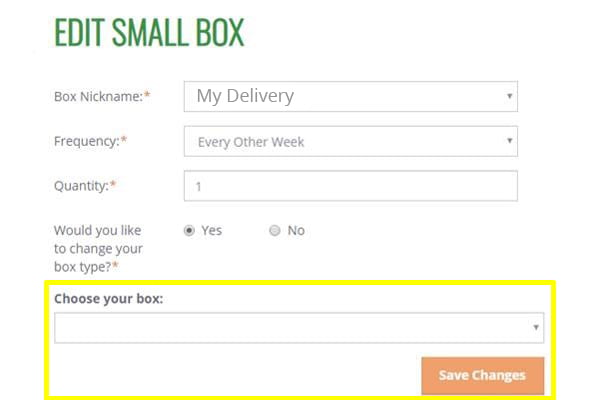 Visit your Subscriptions page to verify your new box type has saved, and check your next delivery date. To ensure proper processing, please save any account changes before your account updates deadline.
---
If you have any questions or concerns, reach out to us! Email Service@Bostonorganics.com or call 617-242-1700 during our business hours.