Mention school lunches to a parent and you're guaranteed to get an emotional response. We all remember the barely edible "food" that our own school cafeterias served, and while some schools are doing a better job of providing their students with tasty and nutritious lunch options, packing a lunch is still the best way to make sure our kids stay energized and ready to learn all day long.
Making healthy lunches for your children also teaches them positive eating habits for the future. But when it comes to school lunches, there's nothing worse than having your kid throw out a meal that you spent money, time and energy putting together.
With junk food more accessible than ever, we want to make sure our kids are eating right when we're not there. Below are five tips for packing a healthy school lunch that your kids will actually eat.
1. Ask your kids what they want to eat.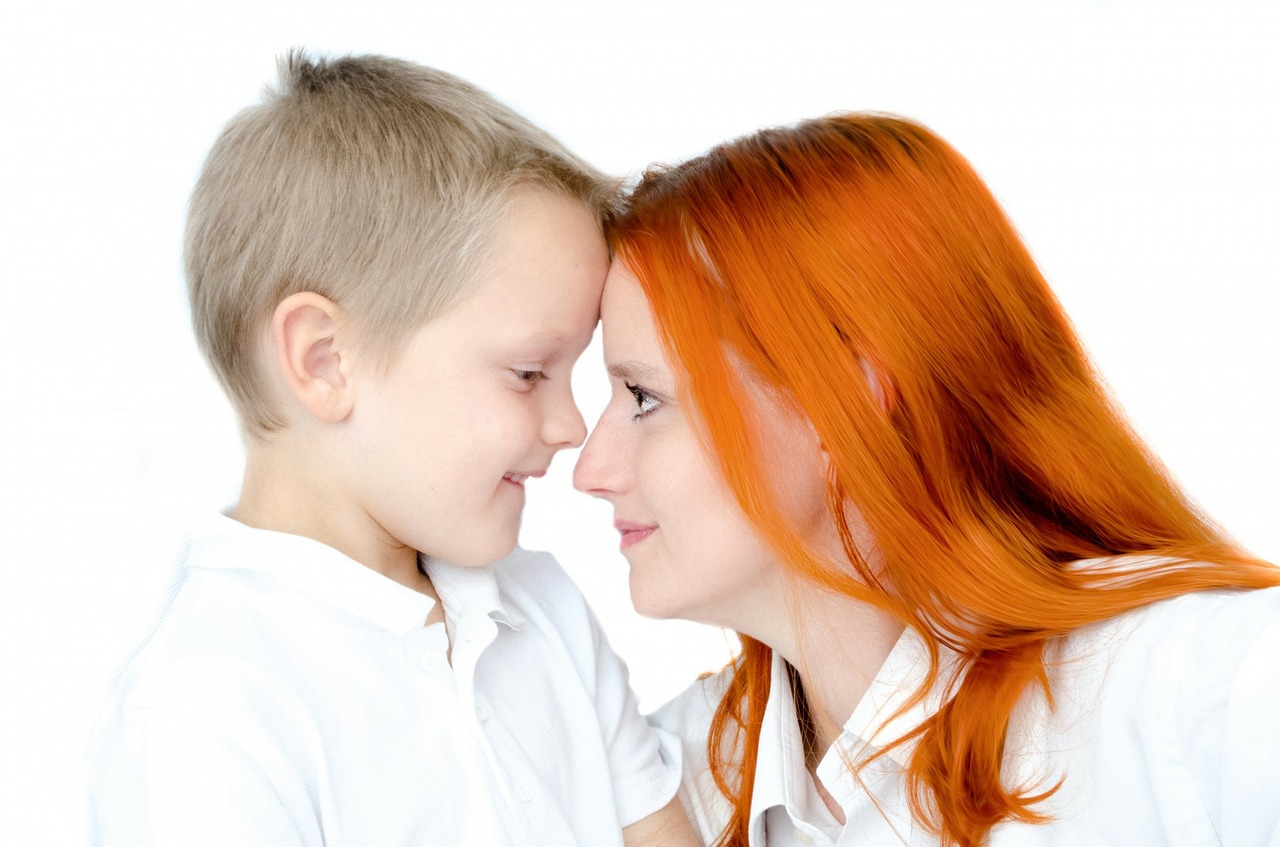 It may sound obvious, but the best thing you can do to make sure your kids eats the food you give them is to ask what they want to eat.
At the beginning of the school year, sit down with your kids and brainstorm a list of lunch ideas together. Keep that list handy and add to it throughout the school year or as your kids discover new foods they like or their tastes change. You can start by taking a look at our list of 5 Healthy School Lunch Ideas and Tasty Snacks.
2. Shop for groceries together.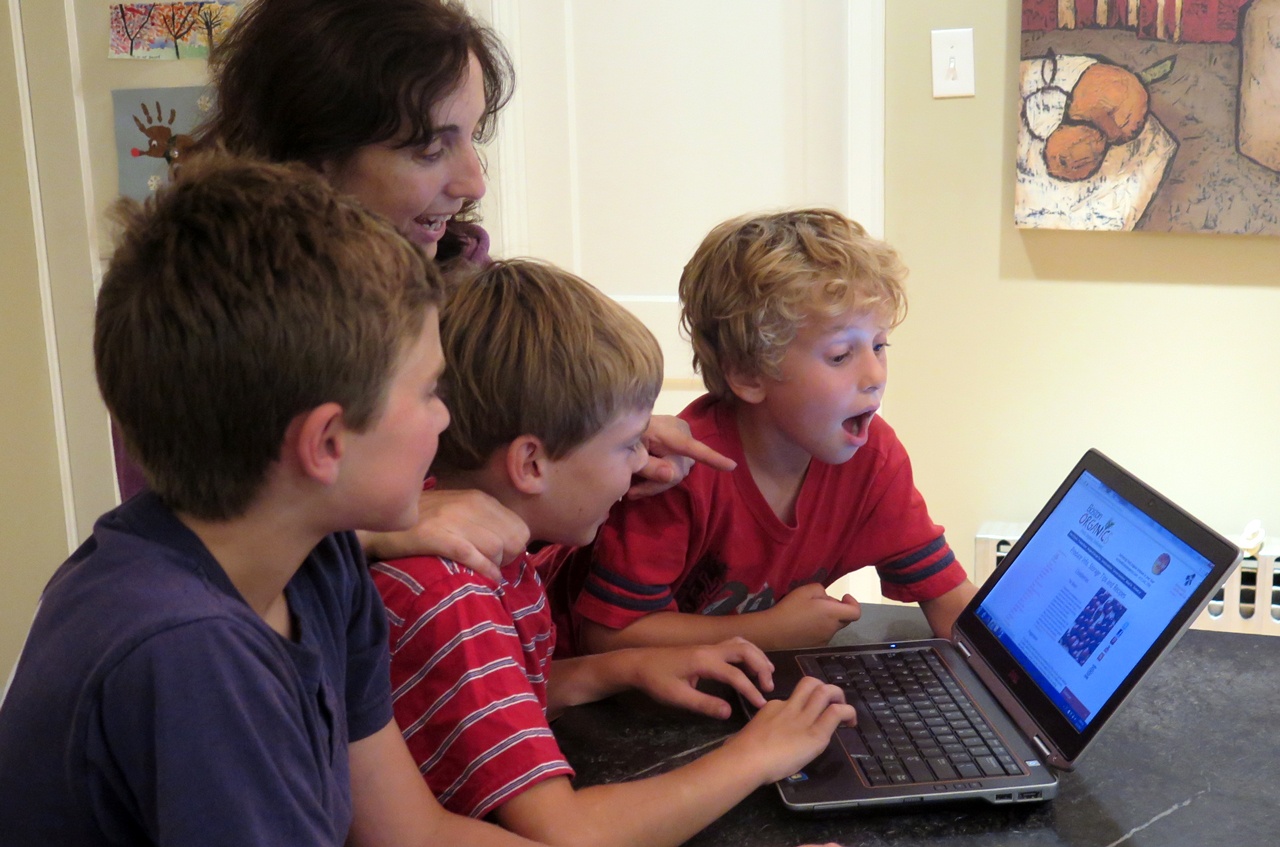 Shopping together is another great way to get your kids invested in their lunches. While taking your kids with you to the grocery store can be a stressful adventure of the worst kind, it's also an important opportunity to teach them how to make healthy food choices.
If you want to avoid those "clean up on aisle three tantrums," online grocery shopping from the convenience of your own home is a much mellower experience. When you visit BostonOrganics.com together, you don't have to worry about waiting in lines or giving in to impulse buys. Plus, everything we sell is certified organic — so you can't go wrong with anything you order.
Another great thing about Boston Organics is that you can set most of your grocery items on subscription. If you go through a loaf of bread and a dozen string cheese sticks every two weeks, you can set it up so you never run out. No more empty pantries or late-night runs to the supermarket. How great is that?!
3. Keep them on their toes.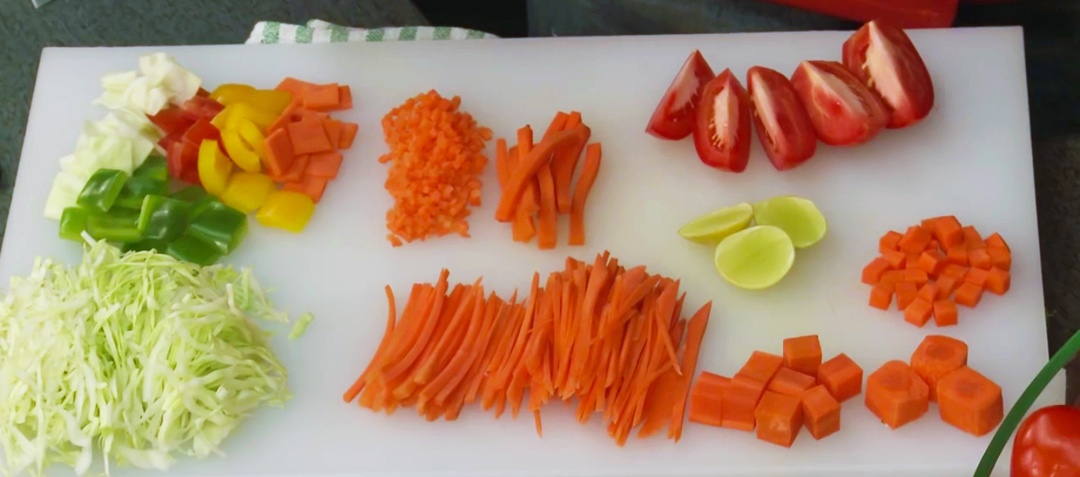 The peanut butter and jelly sandwich is the quintessential lunch food for a reason, but a kid can only handle so much PB&J. Pastas, salads, wraps and even soups (see tip #5 for thermoses) are all good alternatives to sandwiches, so there's no excuse for sending them to school with the same thing two days in a row.
Within each category there are lots of things you can do to mix it up. For example, here are four different cream cheese sandwich ideas—all of them involve cream cheese, some kind of bread and fresh fruits or vegetables, but each one is entirely different.
Also consider how the food is "presented." Your daughter may not like to eat an apple whole, but if she likes apple wedges, it's worth taking the extra minute to cut it up before you put it in her lunchbox. Cookie cutters make it easy to reinvent sandwiches and getting creative with sliced veggies can turn a boring lunch into something interesting and appetizing.
4. Make your lunch at the same time and upcycle leftovers.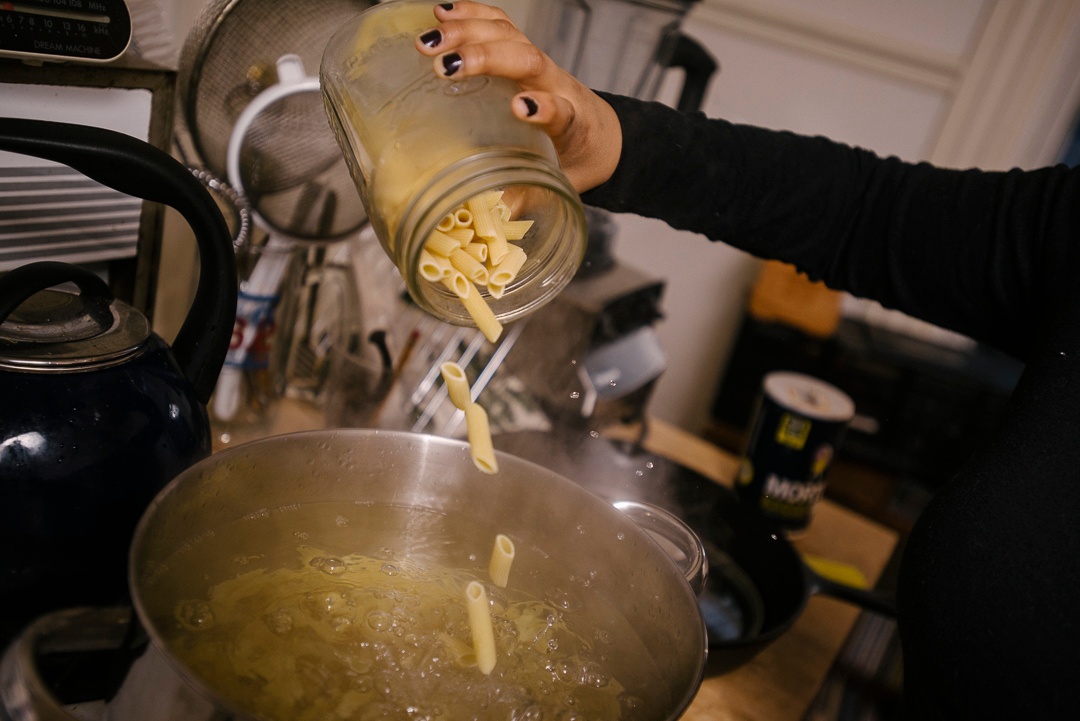 You've got to eat lunch too. It's much more efficient to make one giant meal and divvy it up. You may have a more sophisticated palate than your six-year-old, but if you're planning to have a Sweet Potato Chickpea Buddha Bowl, you might as well roast a few extra sweet potato fries to share.
Another great trick to efficiently make healthy lunches is to upcycle leftovers. If they ate it for dinner, they'll probably eat it for lunch. Make a little extra pasta and sneak in some extra veggies when you pack the leftovers the next day. A chicken dinner has endless day-after uses, like adding extra protein to this End of Summer Vegetable Soup.
5. Get good gear.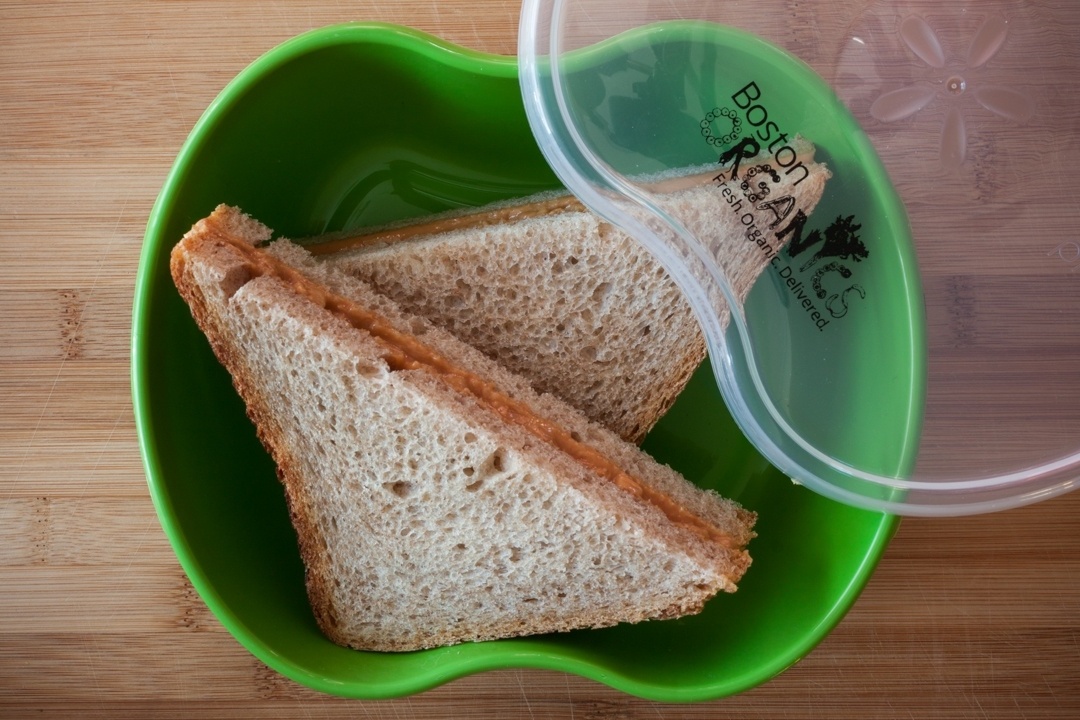 The days of flimsy and wasteful brown paper bags are over. It's time to invest in a quality lunch box.
Most students don't have access to a refrigerator throughout the day, so their lunch gets shoved into the bottom of a backpack where it sits for several hours. Not only will you save money and the environment in the long run, you'll also make sure that their lunch looks appetizing long after they've walked out your front door. Most importantly, insulated lunch boxes ensure perishable food remains safe to eat even after hours without refrigeration.
A local company and fellow B Corporation, Preserve, makes great quality plastic food storage containers out of recycled materials, and they recently partnered with Blue Avocado to sell matching reusable lunch totes and zipable sandwich bags.
If you have young kids, they might prefer an easy-to-clean Bento-style lunch box with individual compartments, like this one. UncommonGoods also makes a cool looking stackable lunch pot.
Don't forget about the liquids. The average child under the age of 11 drinks around 200 calories every day. Sending your kid to school with a reusable water bottle will keep them hydrated and limit the temptation to turn to sugary sodas and sweetened juice.
Klean Kanteen is another certified B Corporation that makes a range of kid-sized bottles. They also sell insulated thermoses, which will widely expand your kids lunch options—especially in the winter.
Looking for ideas of what to pack for lunch this week? Take a look at a few of our favorite ideas: