Boston Organics' website makes it easy for you to manage your account. One popular feature is the ability to put deliveries on hold directly from your Delivery Schedule.
Whether you're going out of town or just want to catch up on a backlog of produce, here's how to skip one or more deliveries on BostonOrganics.com.
viewing Your Delivery Calendar
Sign in to your account.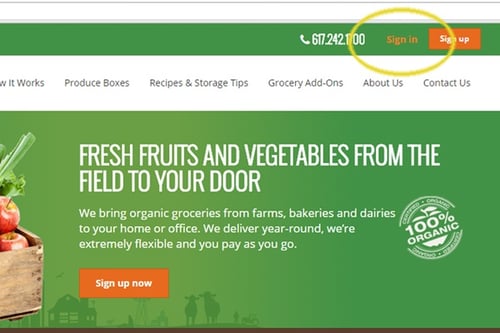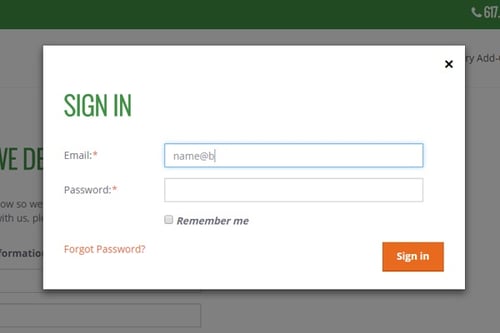 Click on your name to expand the My Account drop-down menu. Select Delivery Schedule/History.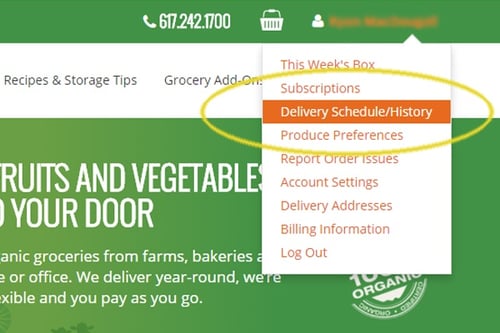 Your schedule will display a list of upcoming deliveries. If you don't see the delivery date you're wondering about, adjust the date range via the calendar above the table.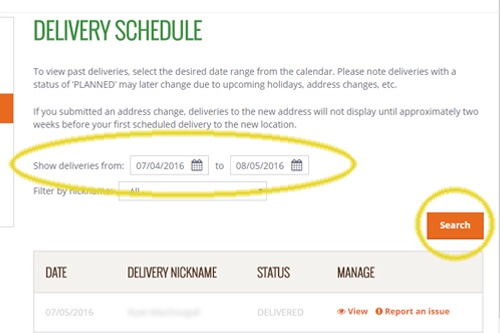 To skip a specific delivery, simply select "Skip this delivery" at the right of the row, in the Manage column.
When a delivery has been skipped, the Status will read "Skipped" and the Manage column will instead say "Add this delivery." If you accidentally skip a delivery or change your mind, you can simply select "Add this delivery" to reactivate it.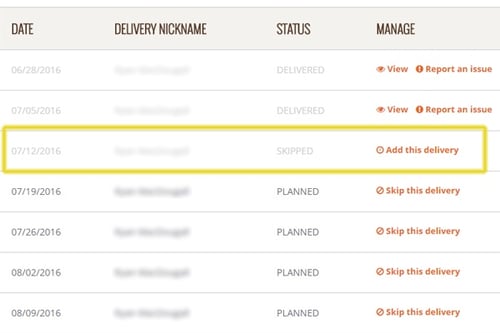 Important Things to Note
Manage Every Other Week Delivery Schedules
For customers with every other week schedules, skipping a delivery will shift your schedule to resume the week immediately following the one you've skipped. Please make sure to check dates beyond the one you canceled to be sure you know when to expect deliveries.


Skip Multiple Deliveries
To skip several deliveries, select "Skip this delivery" from the Manage column for any deliveries you don't wish to receive, moving from top to bottom. If you will be away for an extended period of time, you can cancel your account via the link at the bottom of your My Subscriptions page and sign up again when you return.


Pay Attention to Deadlines
If you don't see an option in the Manage column it means it is past the deadline to make account changes or cancellations for that delivery. Your delivery will be made and you will be charged as usual.


Know Your Schedule
You are responsible for keeping track of your resuming delivery date. We don't want any produce to go to waste, nor do we want you experiencing the unpleasantness of coming home to a box of old fruits and veggies.